Supreme Leader Snoke Figures – 5POA vs Super-Articulated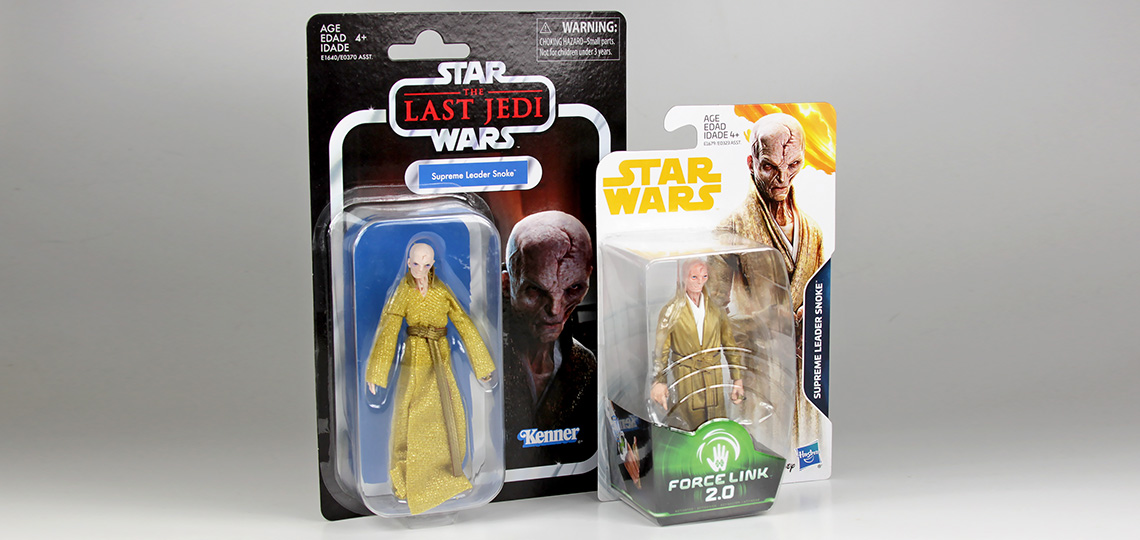 When it comes to 3.75″ action figures, I'm not actually that stressed about how much articulation the toy has, as long as it has a good sculpt and quality paint application.
The Supreme Leader Snoke action figures (Star Wars: The Last Jedi) is an interesting case, because I'm still not actually sure which one of either the Vintage Collection or Force Link 2.0 (5 point-of-articulation) versions I prefer.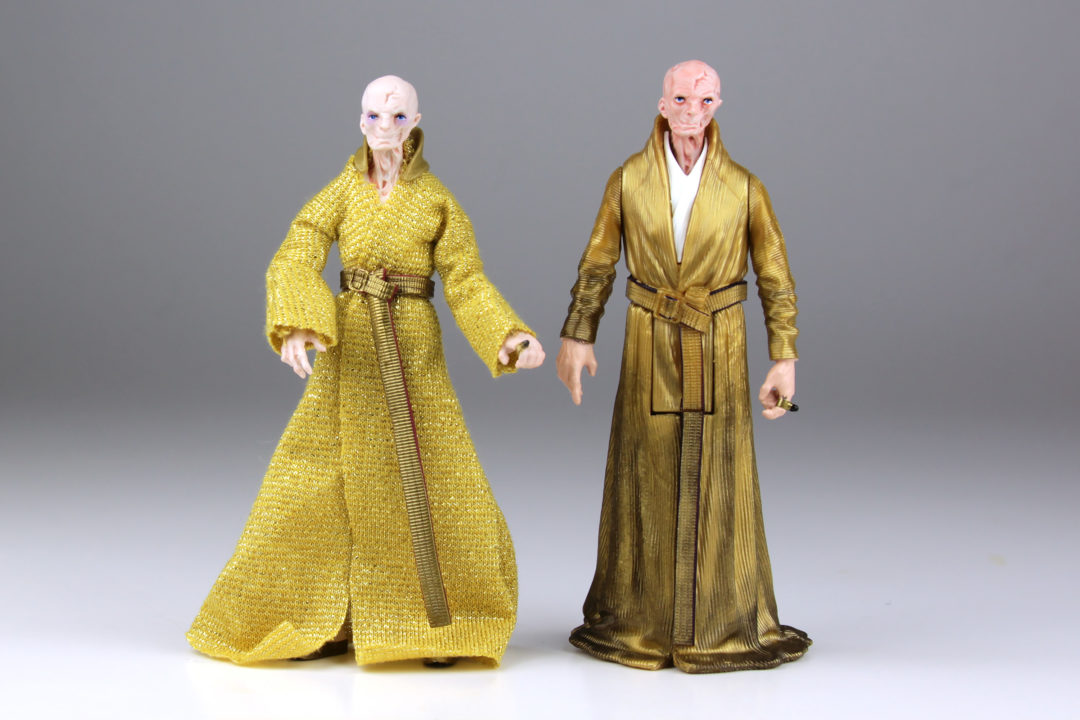 Both were heavily discounted at branches of The Warehouse in New Zealand. I don't consider him to be a particularly exciting action figure, but we definitely needed on for the TLJ section of our toy room.
The use of fabric garments or components is sometimes a nice touch, but it doesn't always scale well in terms of looking appropriate for a small sculpt. For the TVC and 5POA Snoke figures, the rendition of their respective cloaks is one of the defining differences between the two. The leg/hip articulation has quite visible seams on the 5POA version, but because the fabric is part of the sculpt, it has the draping and folds you would expect to see.
In both instances, the face detail and paint application is quite well done. Some might even say that not having to articulate at the base of the skull, as is done on the TVC figure, results in more natural looking anatomy.
Ah well, I guess it can't hurt to just have both figures on display when you can't make a choice between the available options.