SWGOH – Darth Revan Unlocked!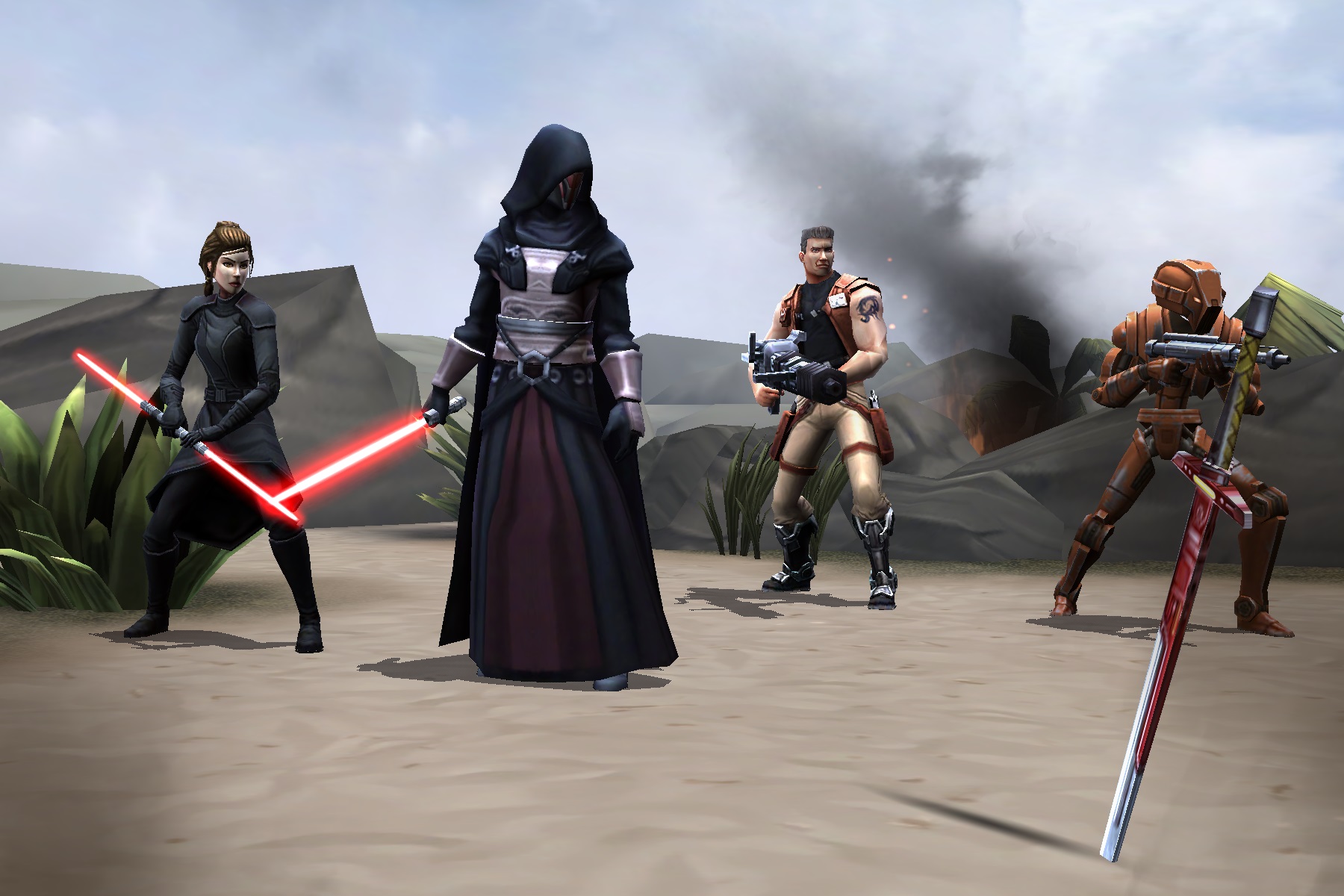 It's an exciting day for this SWGOH player – I finally unlocked Darth Revan! I've been playing Star Wars Galaxy Of Heroes since launch, and play everyday – it's my favourite iPad game. Some might say I play it too much…
As a big fan of Knights Of The Old Republic, I was so excited when it was announced that classic KOTOR characters were being added to SWGOH – I collected them all, and geared them up as fast as I could.
While I didn't have all my characters to max level in time for the first Darth Revan event, I knew I'd be ready when the event returned – which was yesterday! As soon as the event went live, I jumped in – ready to finally finish and unlock Darth Revan!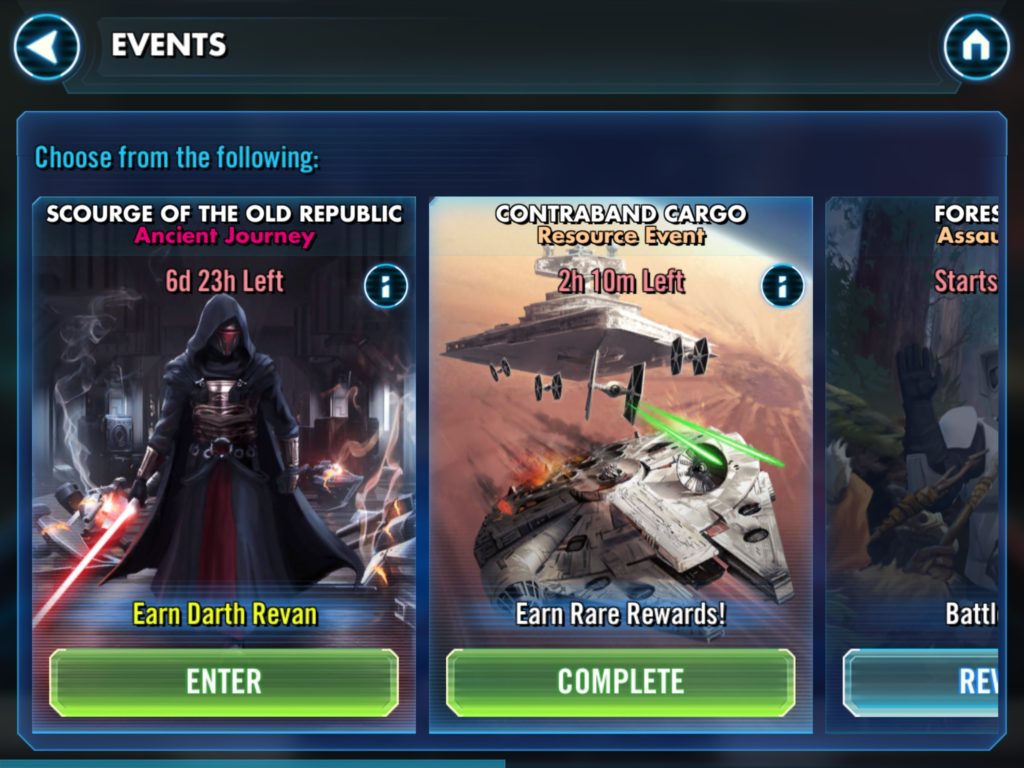 I had managed to get about half way during the first event, but it was so exciting to be able to take my full level characters and try the harder levels – this droid fight in particular took a bit of strategy to win.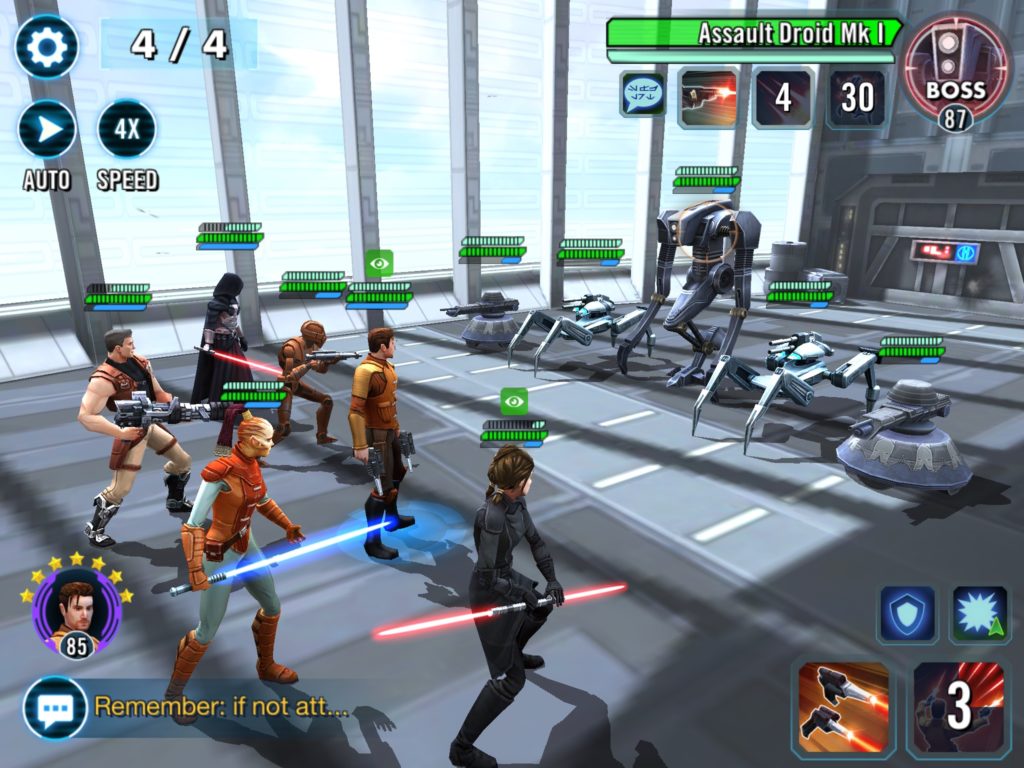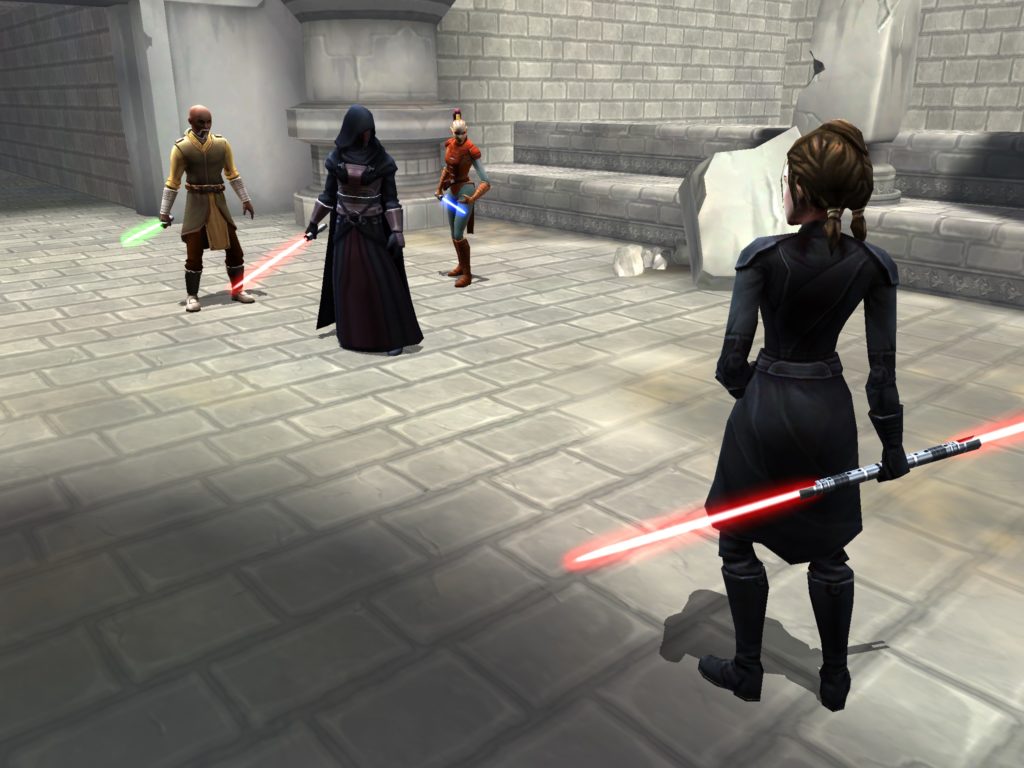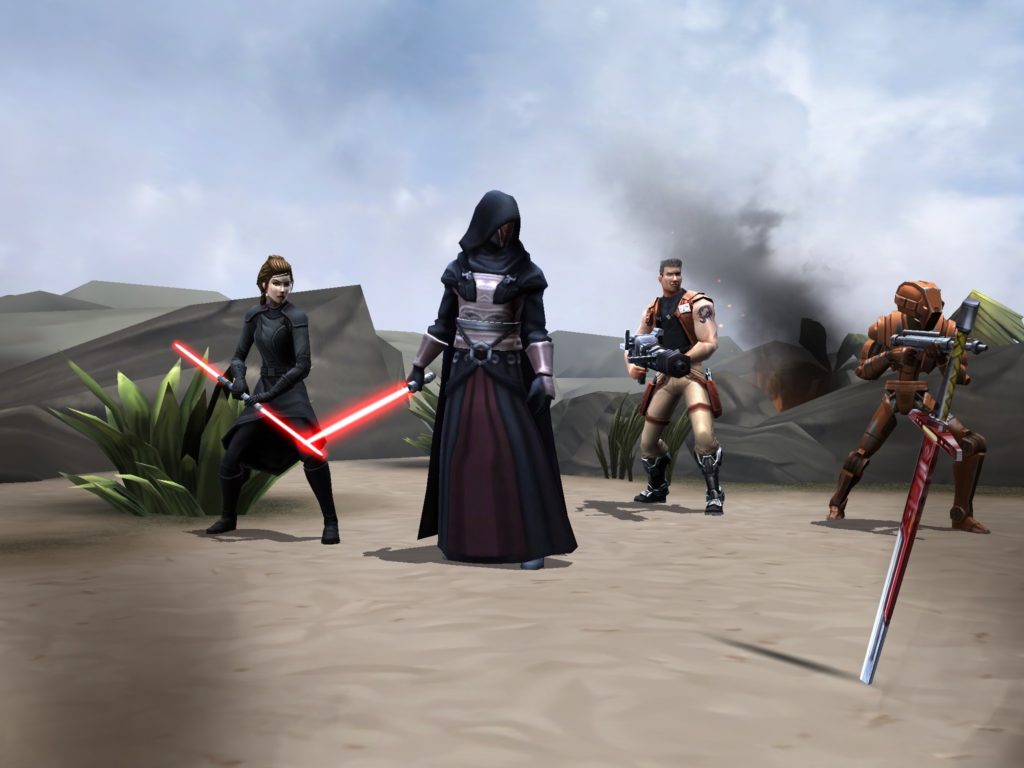 I loved seeing classic scenes and locations from KOTOR in SWGOH – I love visiting Rakata Prime in SWTOR, so it's fun to see it here in SWGOH as well. So many of my favourite KOTOR characters all together!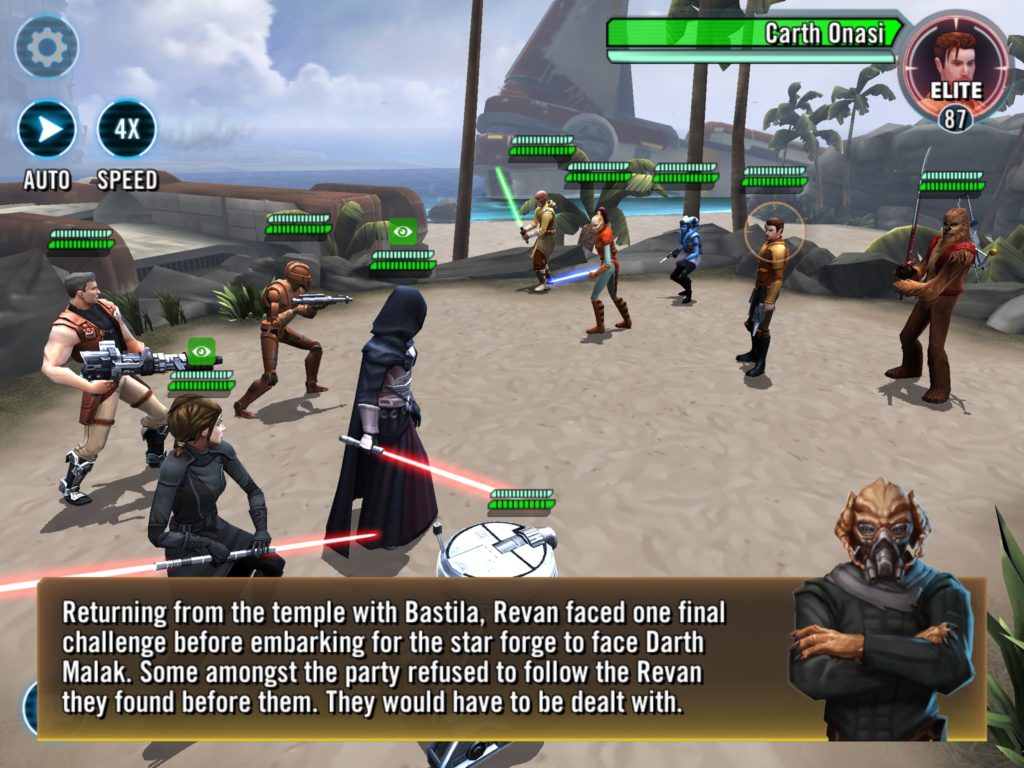 Success! Finished the final Darth Revan fight, and completed the achievement, and got the last shards I needed to unlock Darth Revan at max level/seven stars. That was a great feeling – now to focus on getting Revan geared up as fast as I can to get him into my Sith Empire squad.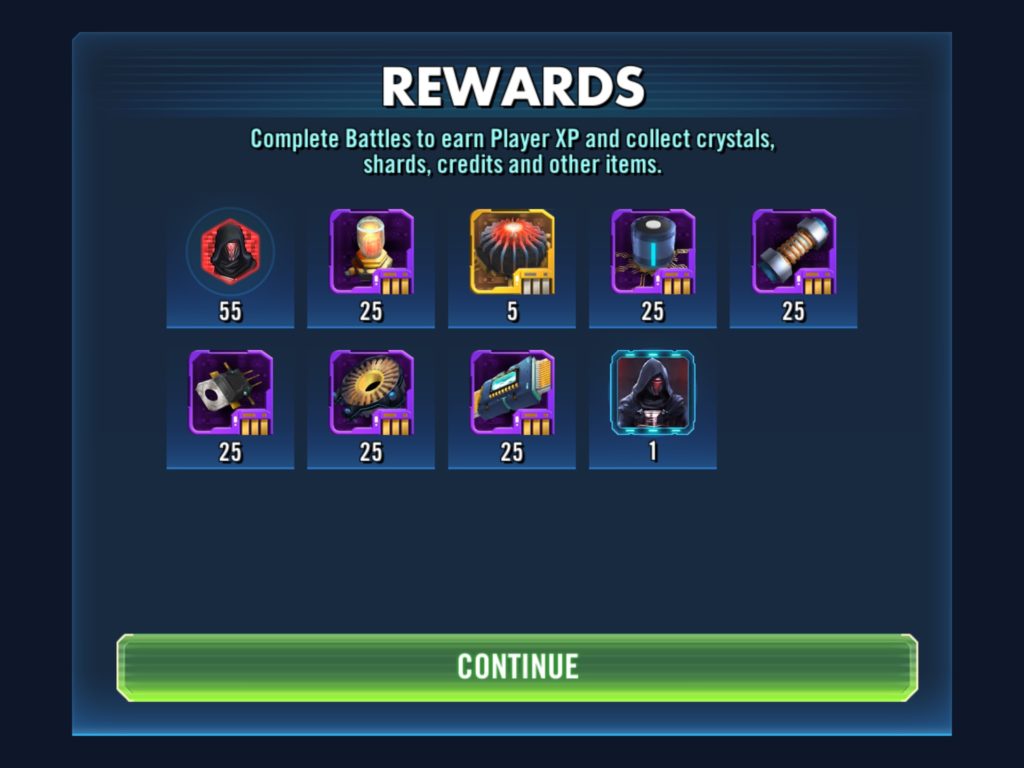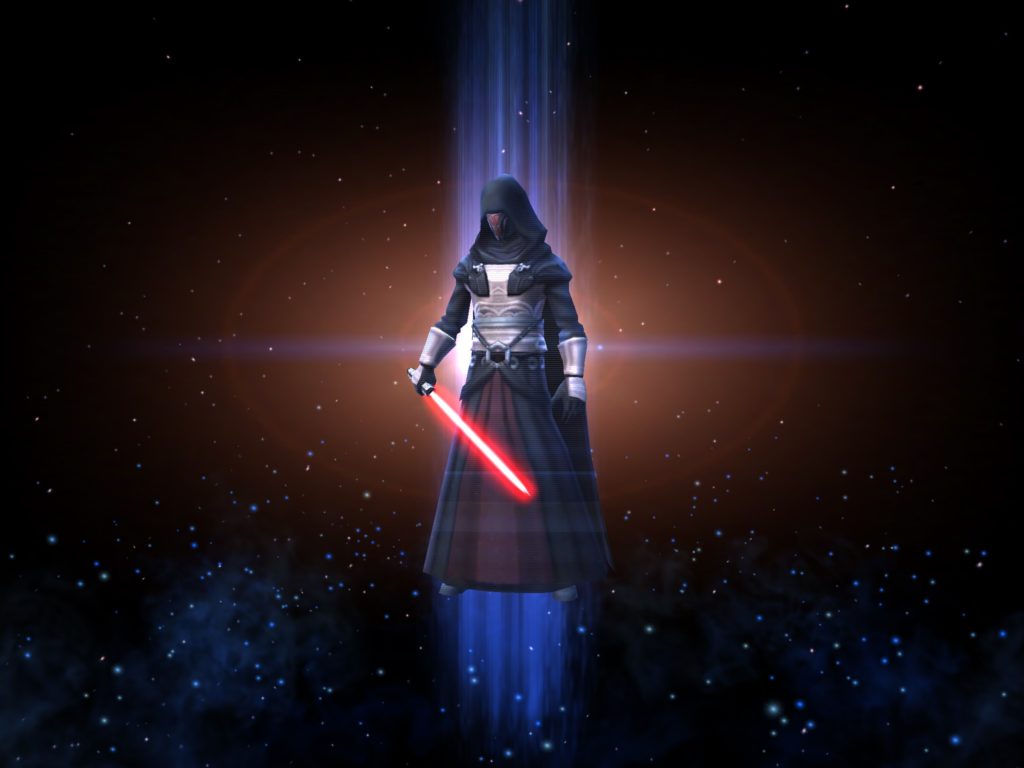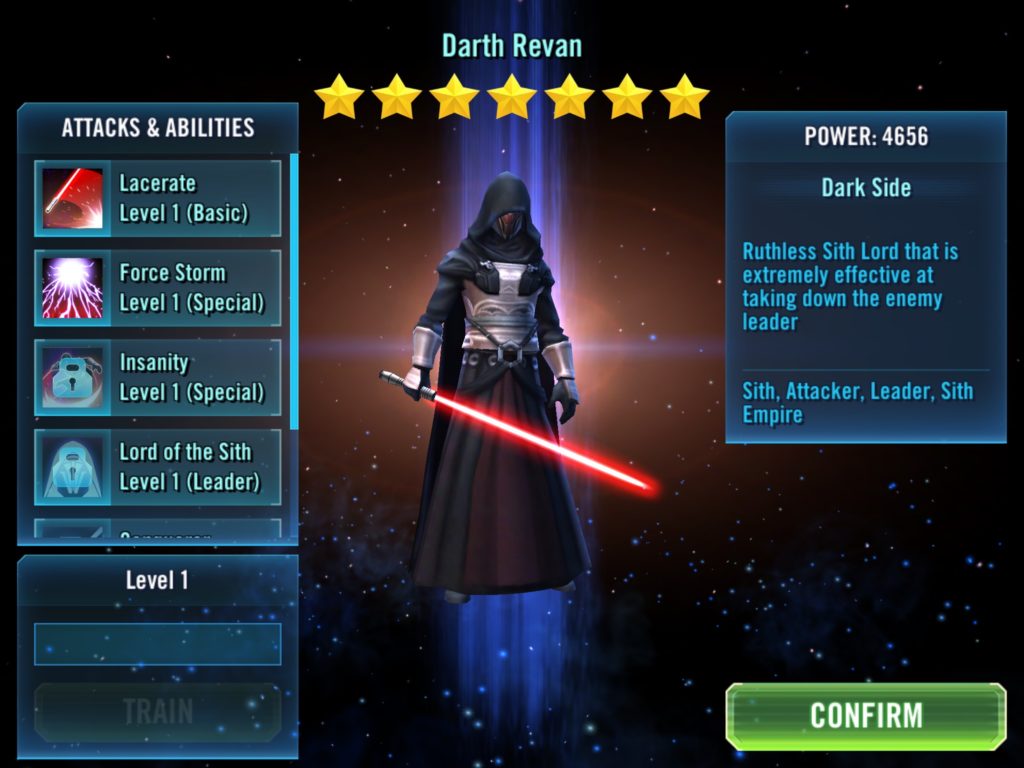 Now I have both Jedi Revan and Darth Revan – next up is Darth Malak! I hope the event launches soon. I'll be working on gearing all my characters as much as I can in preparation. Can't wait!