SWTOR Adventures #6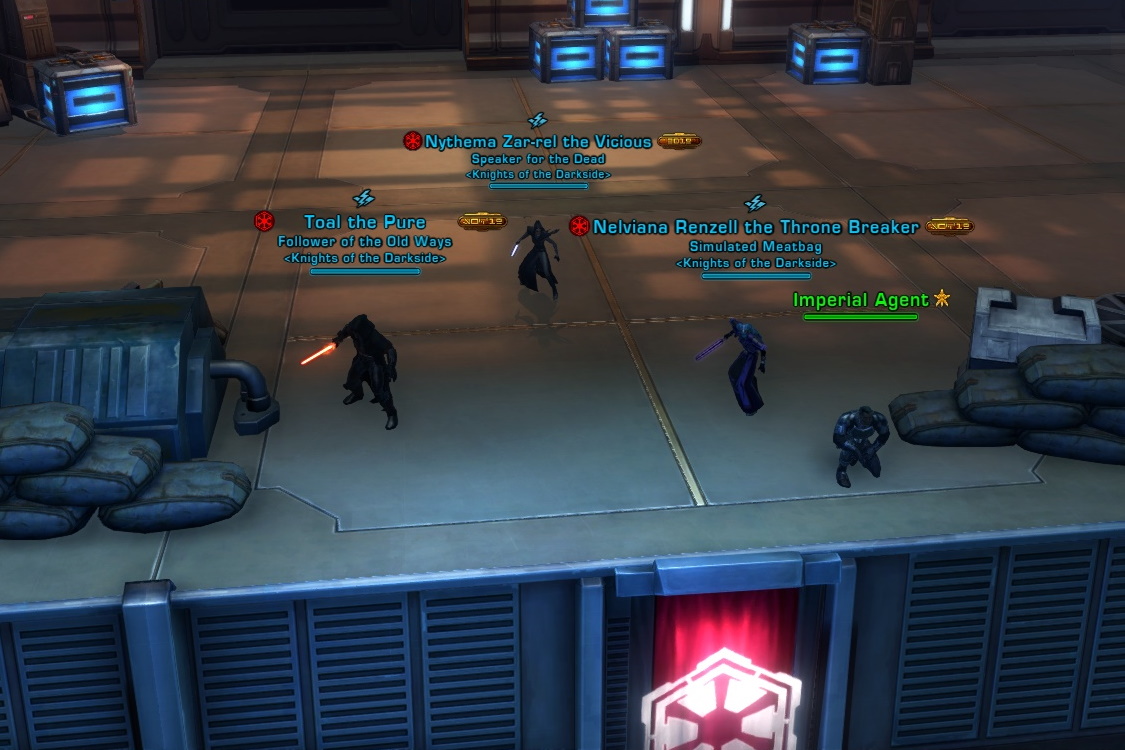 July 31st to August 6th 2019
The Dantooine event finally returned! We love this event, so we teamed up to get the heroics done as a team, and earn as much 'Dantooine Initiative' reputation tokens as we could. We decided to go for it and locked in both our family Empire and Republic guilds for the medium yield invasion targets (instead of our usual small yield). This week also had double xp/cxp, so we worked on leveling some lower toons and increasing our command ranks.
Nadessa leveled from 49 to 54, Nerriko leveled from 43 to 49, and Nalorka leveled from 36 to 43.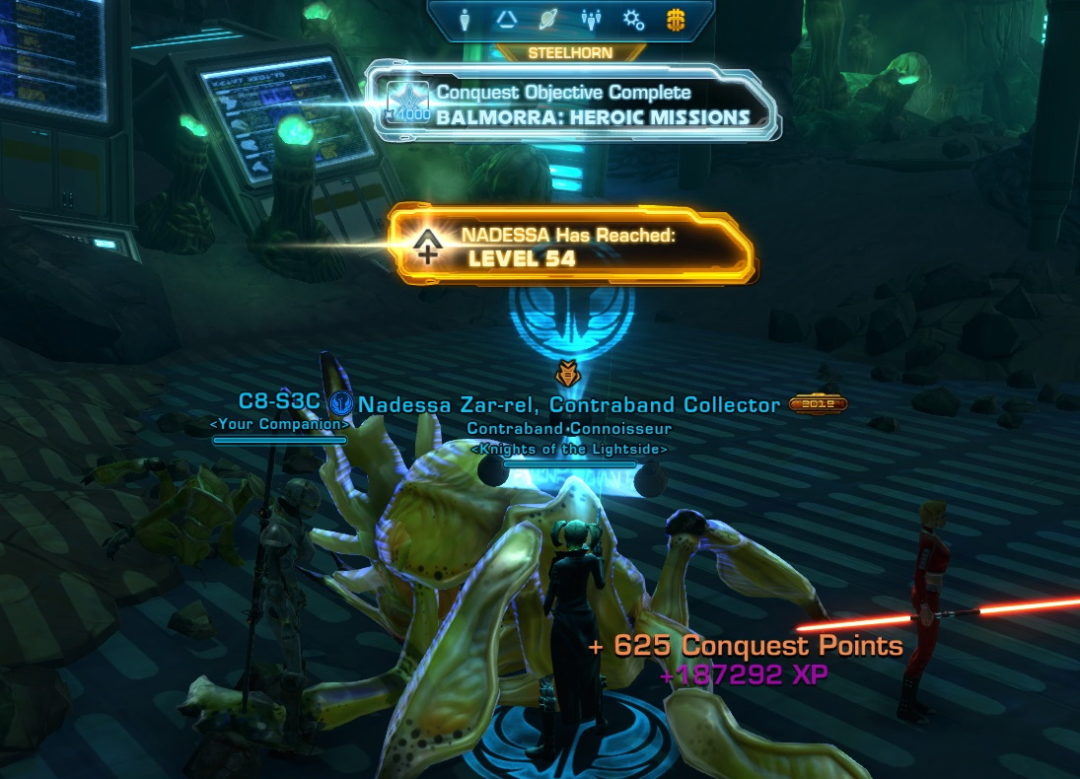 Our family Republic and Empire guilds both reached level 9, and our Empire guild also reached level 10 this week too!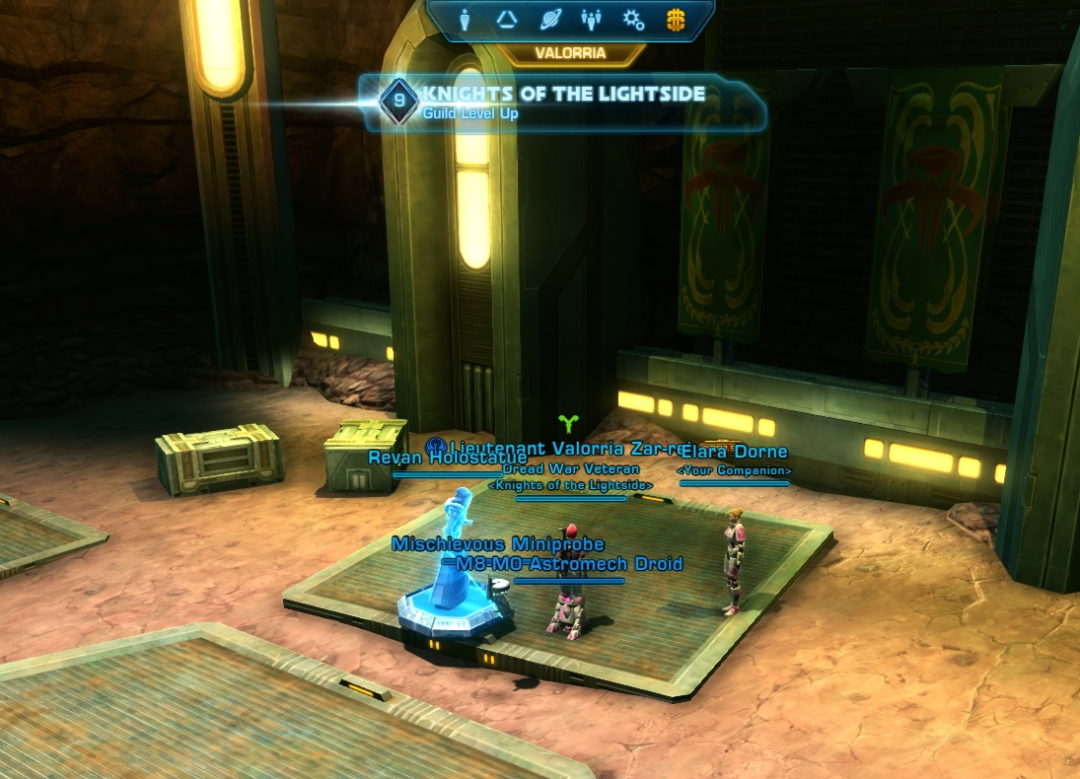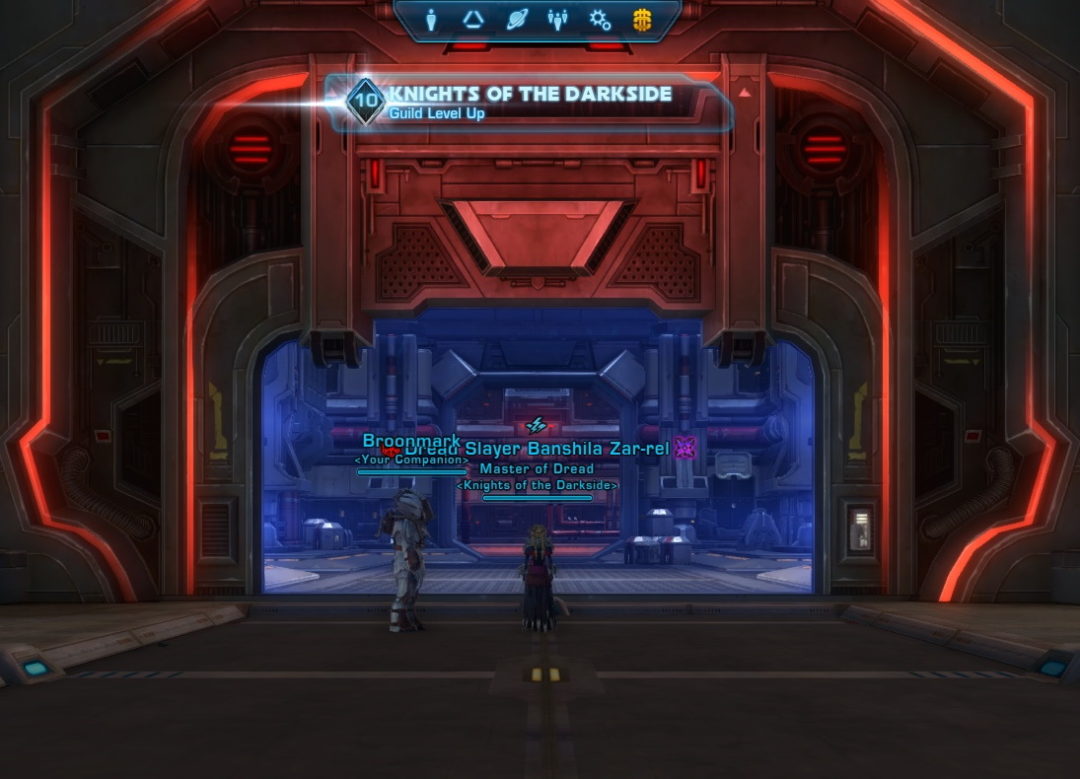 At the end of the week, our Empire guild had earned 823,549/550,000 conquest points, and our Republic guild had earned 853,666/550,000 conquest points! Not bad for our small three-player family guilds!