SWTOR Adventures #9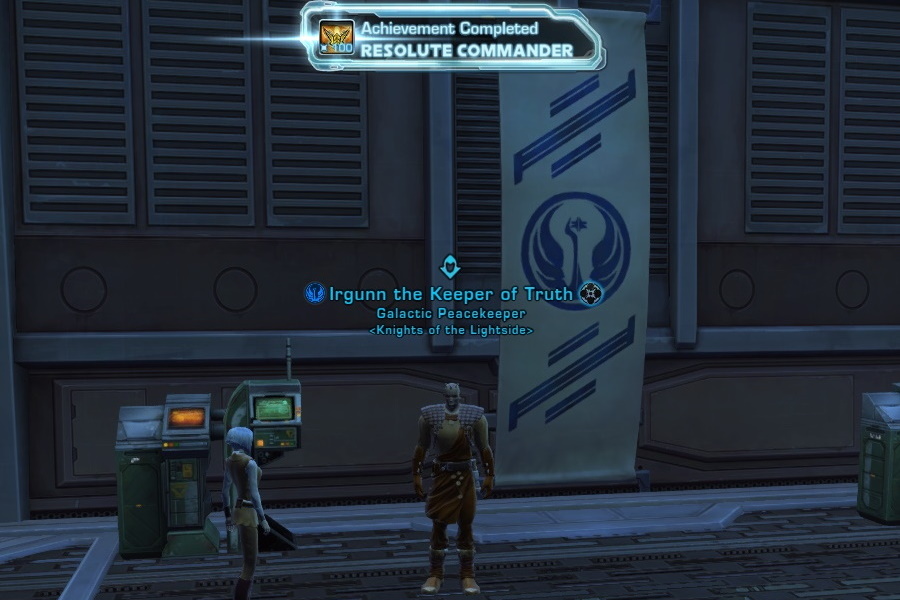 August 21st to August 27th
A bit of a quiet week in SWTOR – we focused on getting Matt the 'Resolute Commander' achievement (getting all 8 classes to command rank 300). We did a lot of dailies which helps for credits, command rank, and making good progress with our Star Fortress companions for those achievements.
Tennika completed the achievement 'Subjugator Of The Kon'me' with her companion Ak'ghal Usar.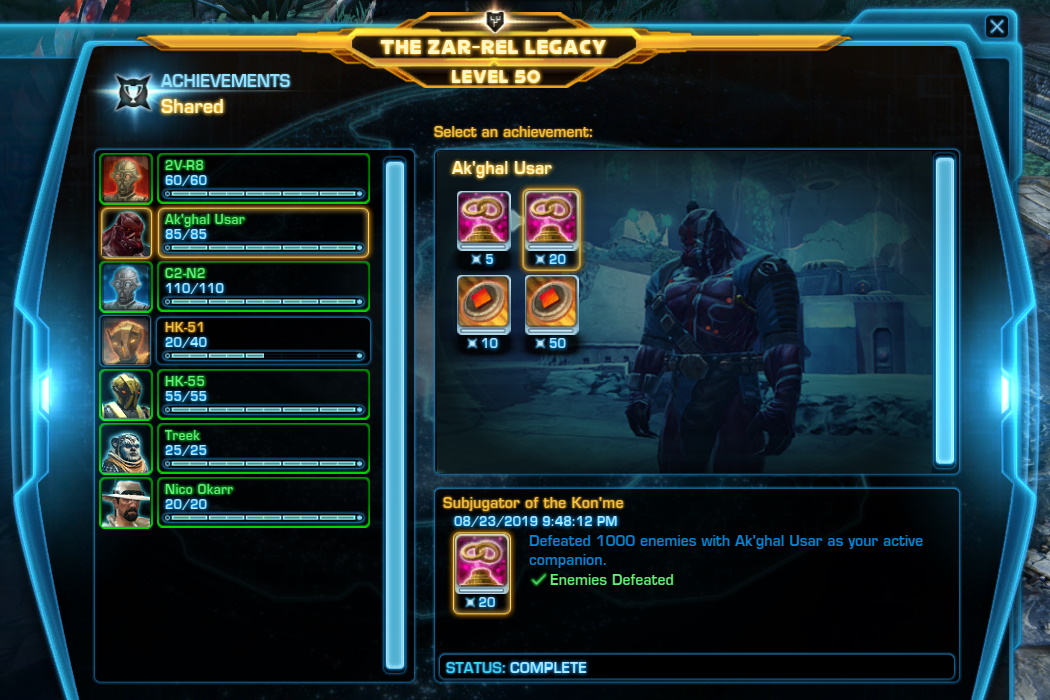 Irgunn reached command rank 300, completing the 'Commanding Consular' achievement, and finishing off the 'Resolute Commander' achievement as well – with bonus cartel coins!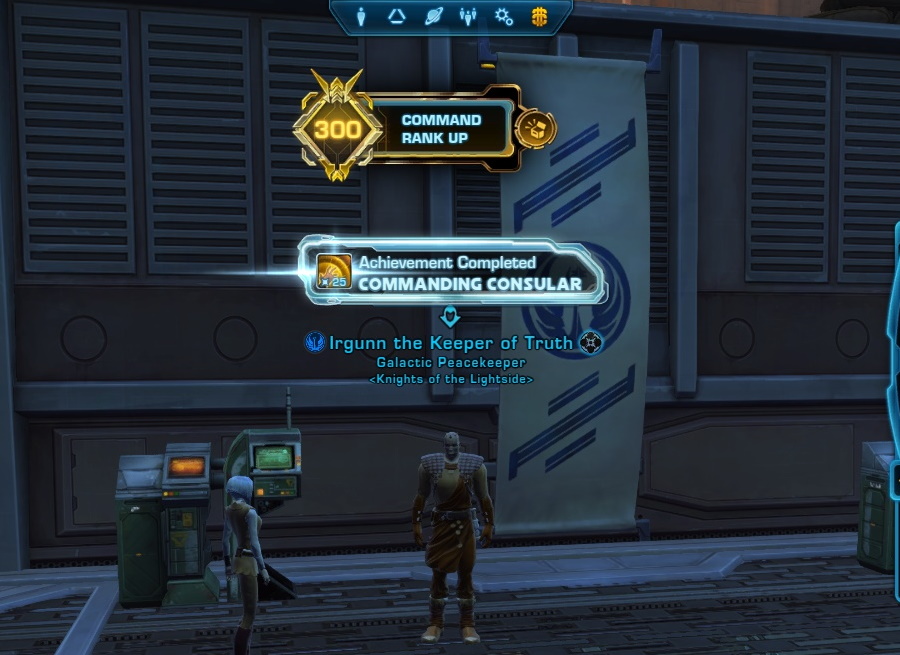 Hadron completed the companion achievement 'More Like Headhunter' with K'krohl and 'A Belated Apology' with Rokuss.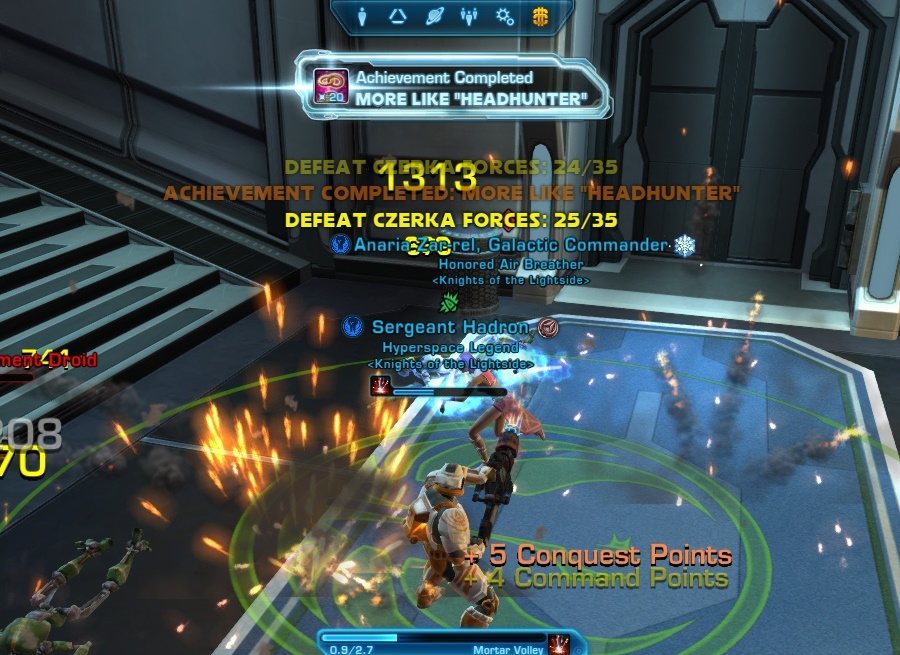 Vexi reached influenced level 50 with her companion Corso.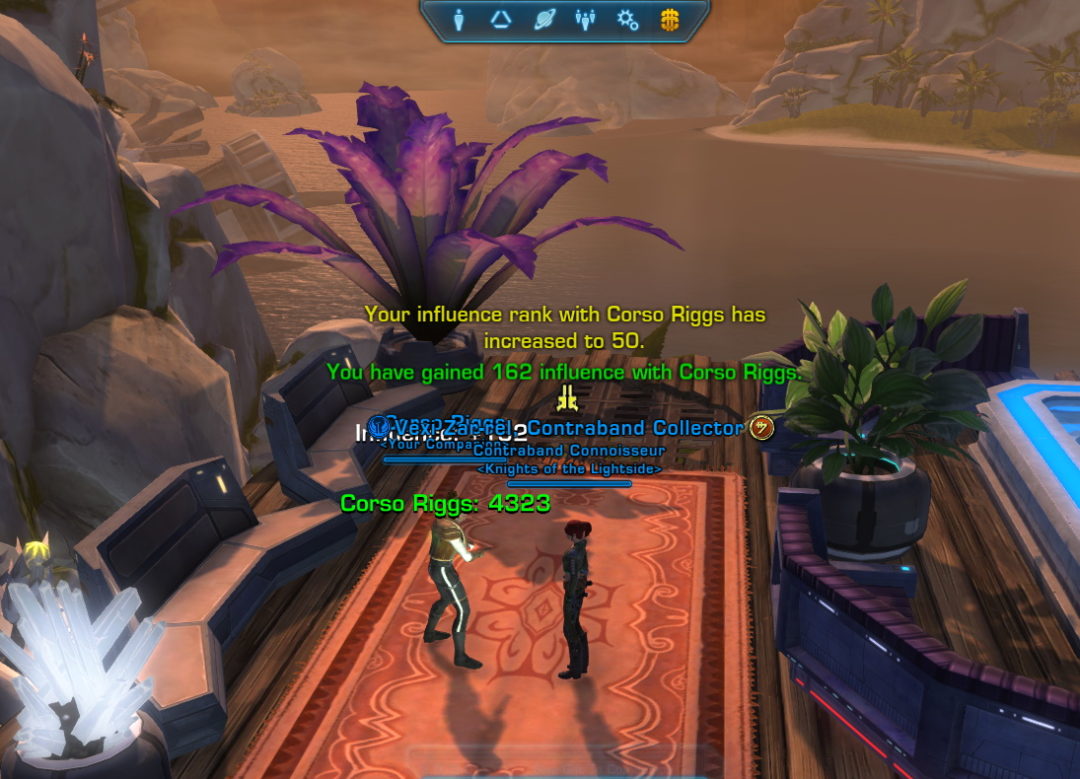 Our family Republic guild reached level 12.