SWTOR Community Cantina Chicago 2019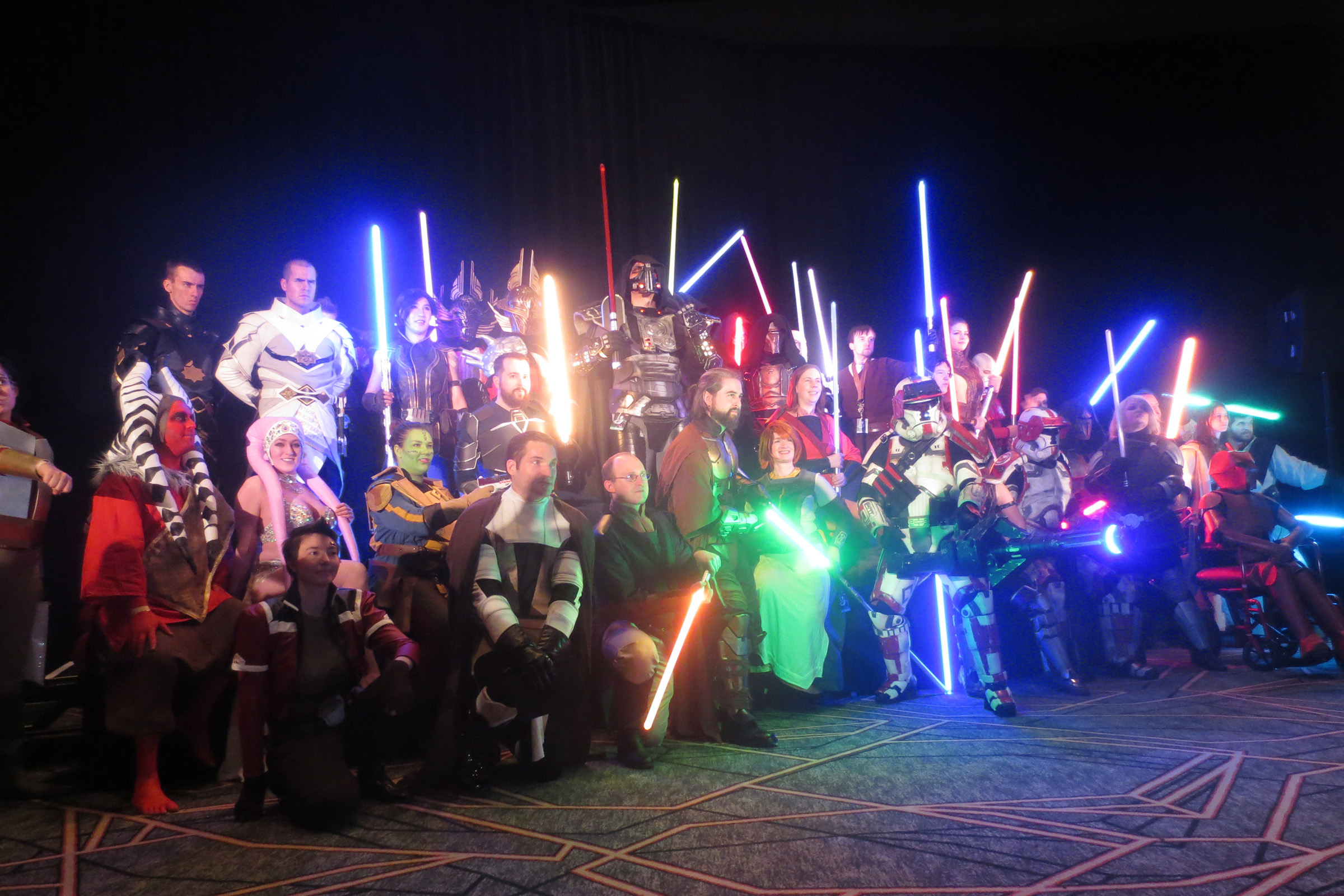 During Star Wars Celebration Chicago in April 2019, Bioware held a community cantina fan event for Star Wars The Old Republic. As I was attending Celebration Chicago, I was excited to also attend a fan event for my favourite Star Wars game.
To coincide with the Star Wars Celebration event happening from April 11-15th 2019 in Chicago, there will be a Cantina event. This is your chance to join the Star Wars™: The Old Republic community for a Q&A with the development team, complimentary drinks, giveaways, and more. Attendees will also receive Cantina exclusive swag!

Space is limited, so be sure to come early. If you're in the area and would like to hang out, be sure to stop by and meet everyone!

Venue: Marriot Marquis Chicago in the Grand Ballroom
Address: 2121 S Prairie Ave, Chicago IL 60616
Date: Saturday, April 13th 2019
Time: 7:00 – 11:00PM CST
I have attended a SWTOR community cantina before, back at Star Wars Celebration Anaheim in 2015. It was a great event, and I definitely was looking forward to attending another. Thankfully this year's cantina was held within walking distance from the Celebration convention, which was great!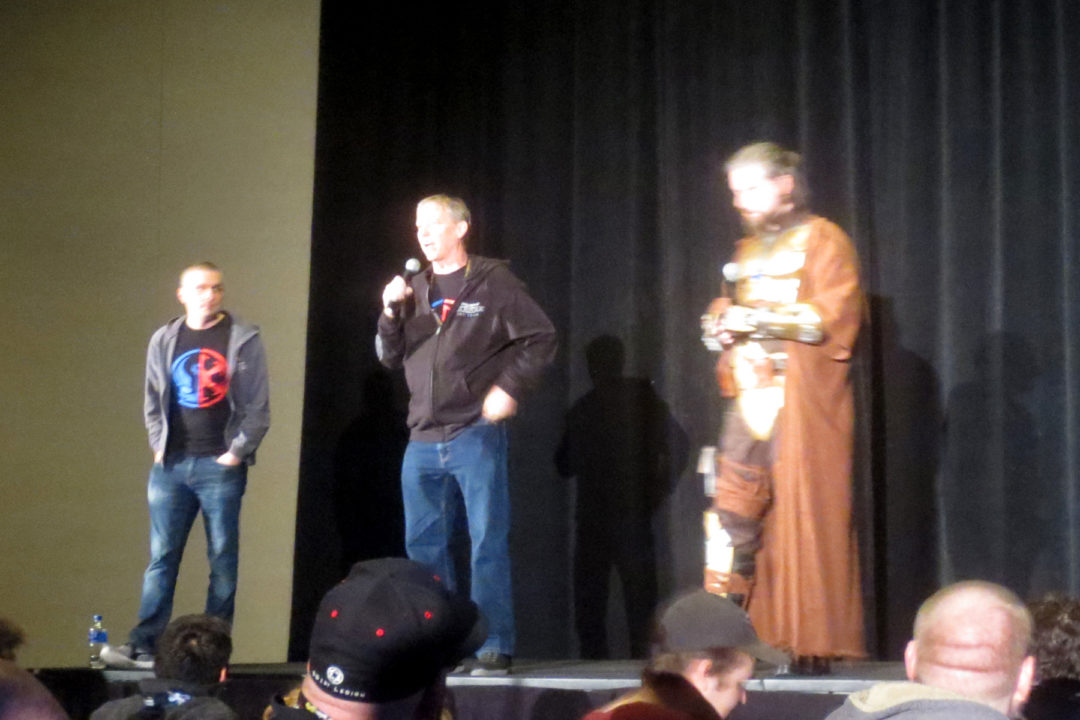 The event was hosted by SWTOR team members Eric Musco, Charles Boyd, and Keith Kanneg, with many other team members in attendance as well. It was a great chance for fans to be able to meet them in person, and thank the people that help create a game we love and enjoy playing so much.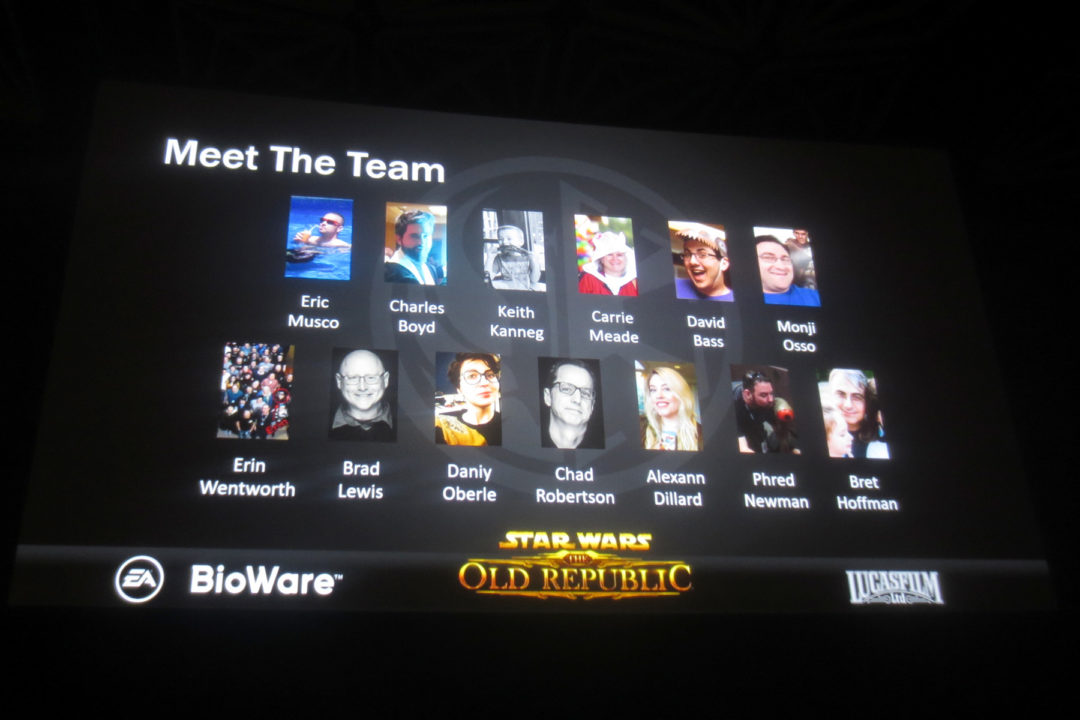 The slideshow presentation revealed lots of upcoming new content – first up, Dantooine with a new daily area/event. This has been released now, and I love the event – and there's even alternate quests to do when the event isn't running (I love patting the kath hounds). Still need to hunt down the food items for the achievement, that will take a while.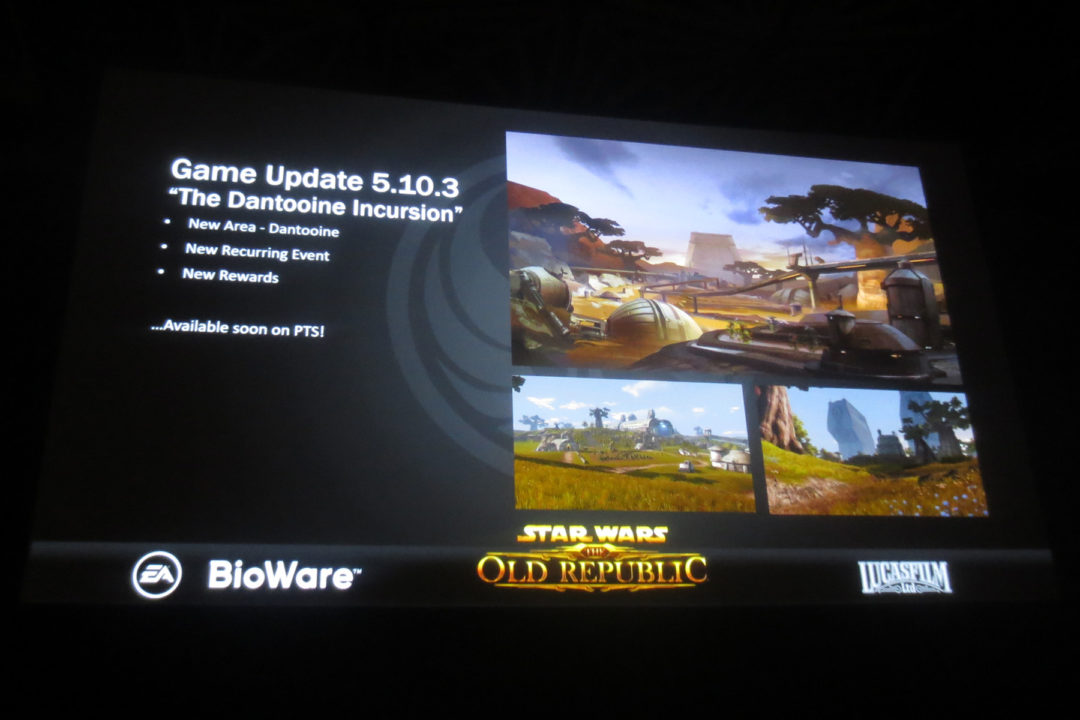 The rest of the new content that was revealed during the slideshow hasn't been released yet – I've had a little look at Onderon on the public test server, and it looks amazing! I can't wait for the full release soon.
New Planet – Onderon
New Planet – Mek-sha
New Flashpoint – Corellia
New Operation – Dxun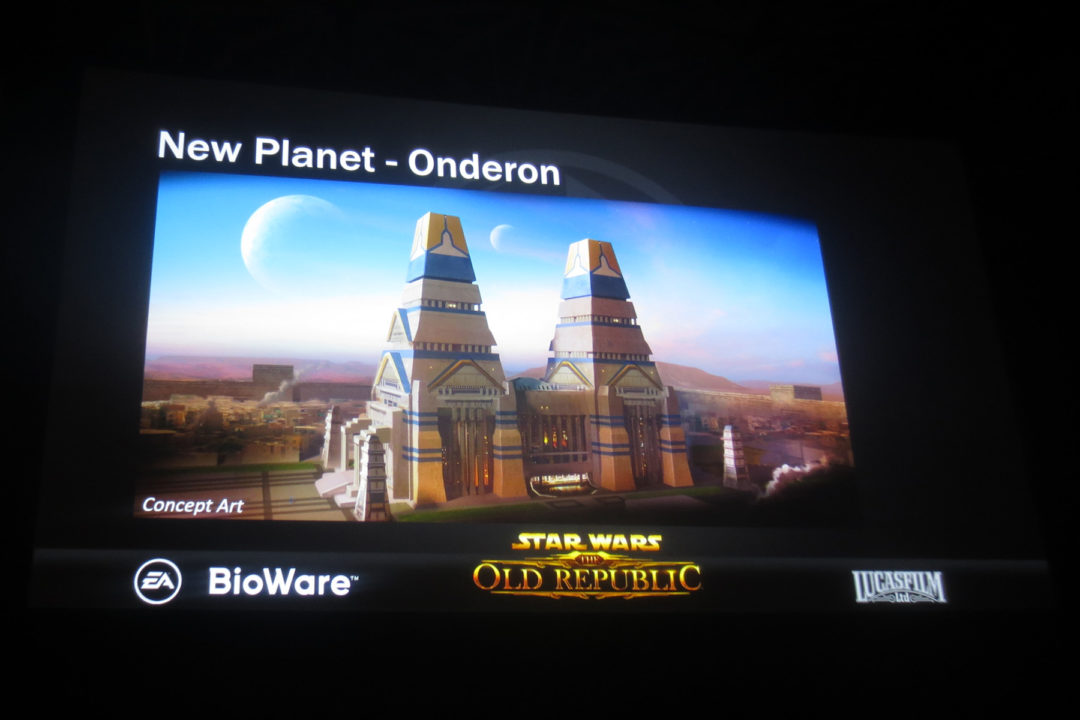 One reveal that got me really excited straight away – Nautolan as a new playable species! It's true I already have a lot of characters, but I can't help it, I want to try out all the different advance classes/skill trees. I've been waiting for a new species to add a bit of variety to my line-up, so I'm really looking forward to getting a better look at all the customisation options.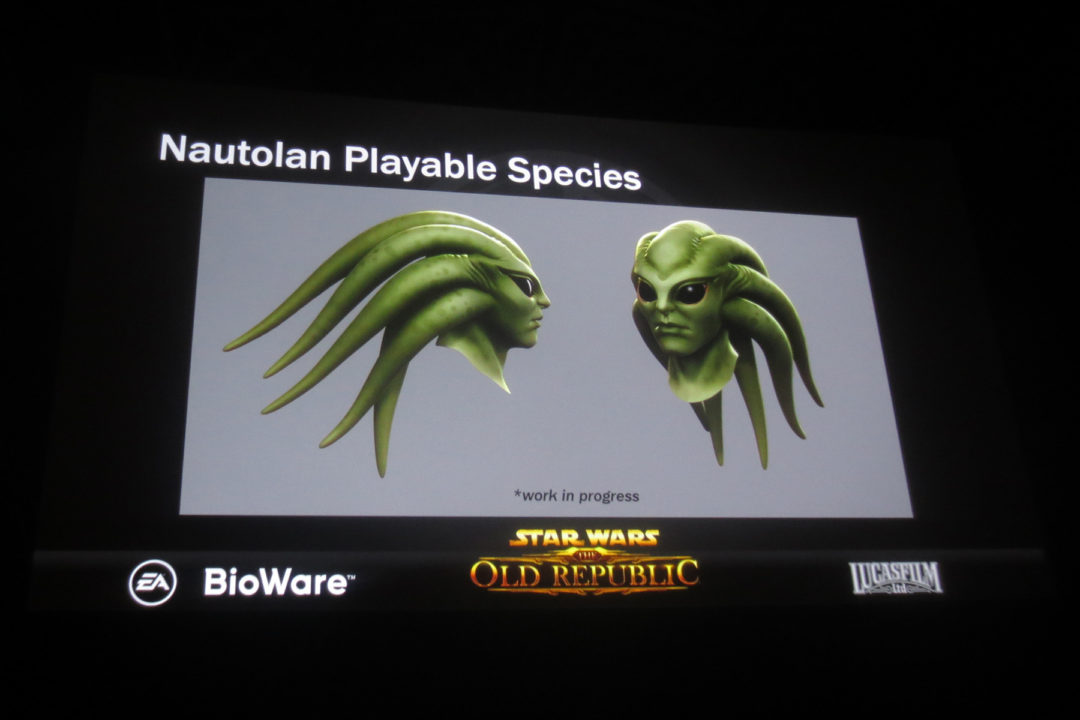 Another great reveal – the level cap will be increased to 75, along with new abilities. The slideshow presentation also went into a bit more detail about the whole new gearing and set bonus systems that are coming. Sounds like it will be quite a change compared to the current gear system, but I'm keen to explore the variety and options.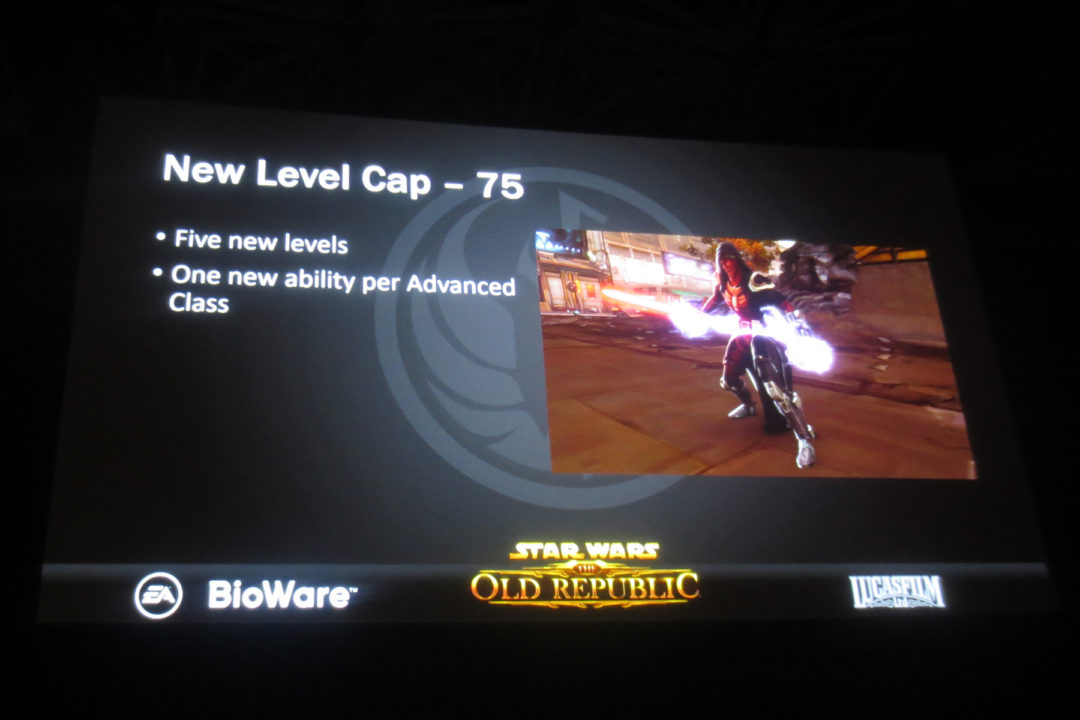 The swag bag for attendees was fantastic – a postcard with two in-game flair codes, a poster, unisex t-shirt, and three enamel pins! I was so happy to see that they had heaps of t-shirts, so fans could choose their size. Stay tuned for a separate post taking a closer look at these cool SWTOR collectibles.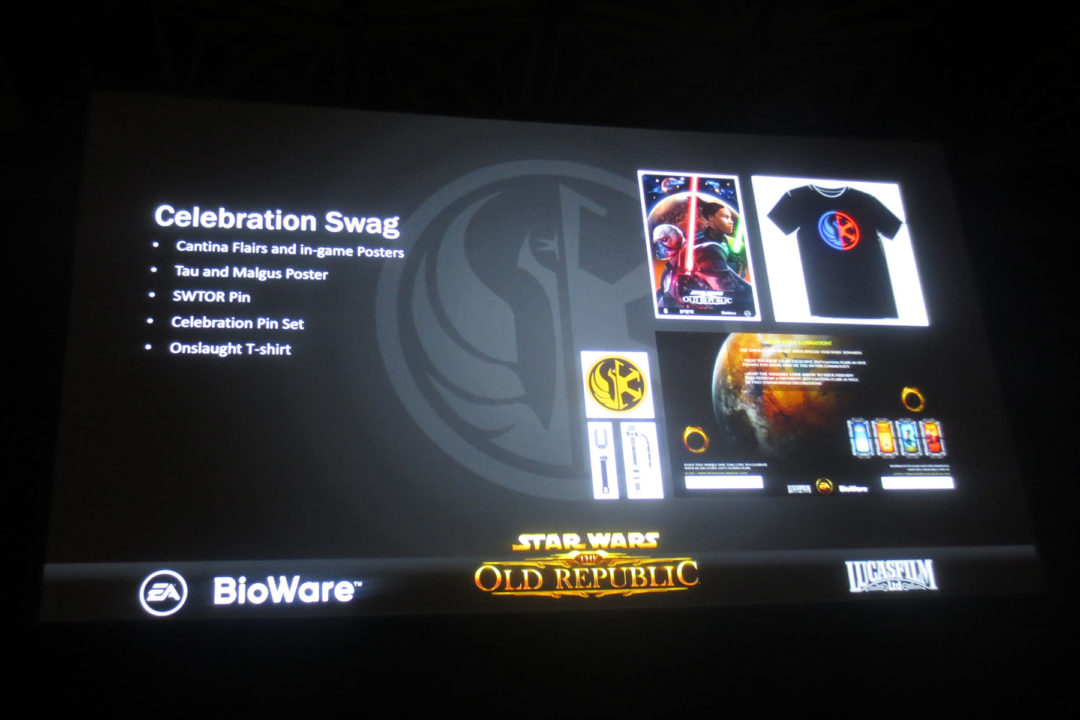 After the main presentation, the SWTOR team invited fans to assemble for a big group costume photo. There were so many incredible costumes – Darth Revan, Darth Malgus, Arcann and Thexan, Kira, Lana Beniko, Theron Shan, Satele Shan, Dread Masters and more!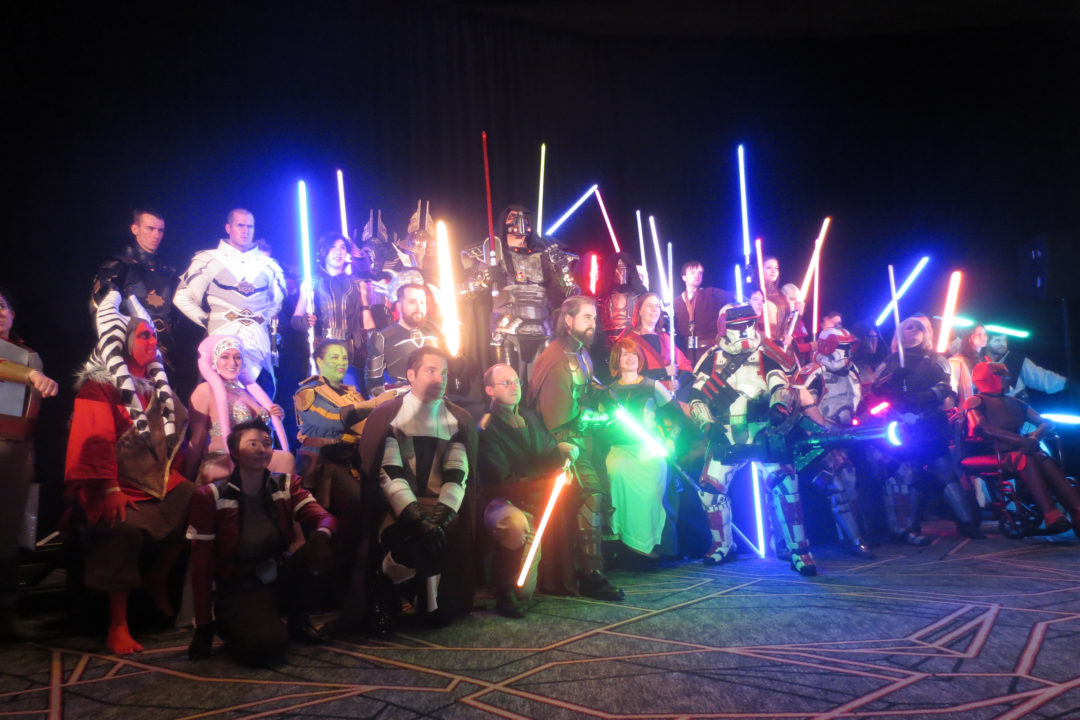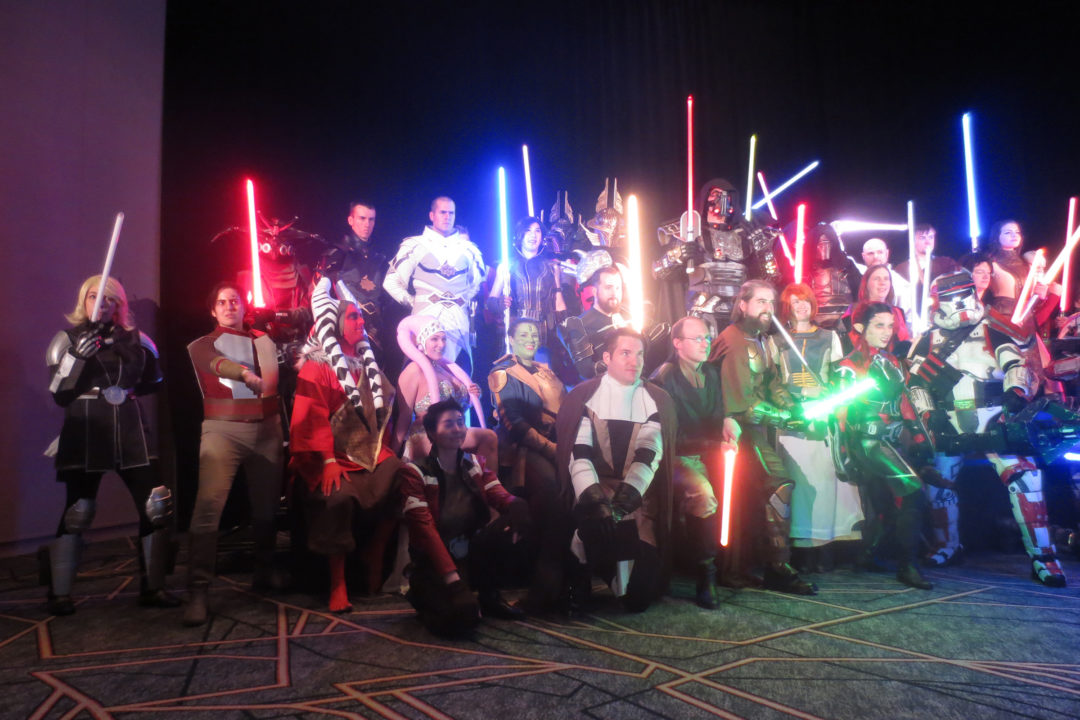 The night ended with the SWTOR game trailers playing on the big screen, as fans mingled with the SWTOR team, picked up their swag, and chatted with fellow fans.
This was just a fantastic event – I had a great time celebrating my favourite game with fellow players and fans. The SWTOR team shared some really exciting upcoming content – I can't wait for the Onslaught expansion coming soon!