SWTOR – Nar Shaddaa Nightlife Event 2019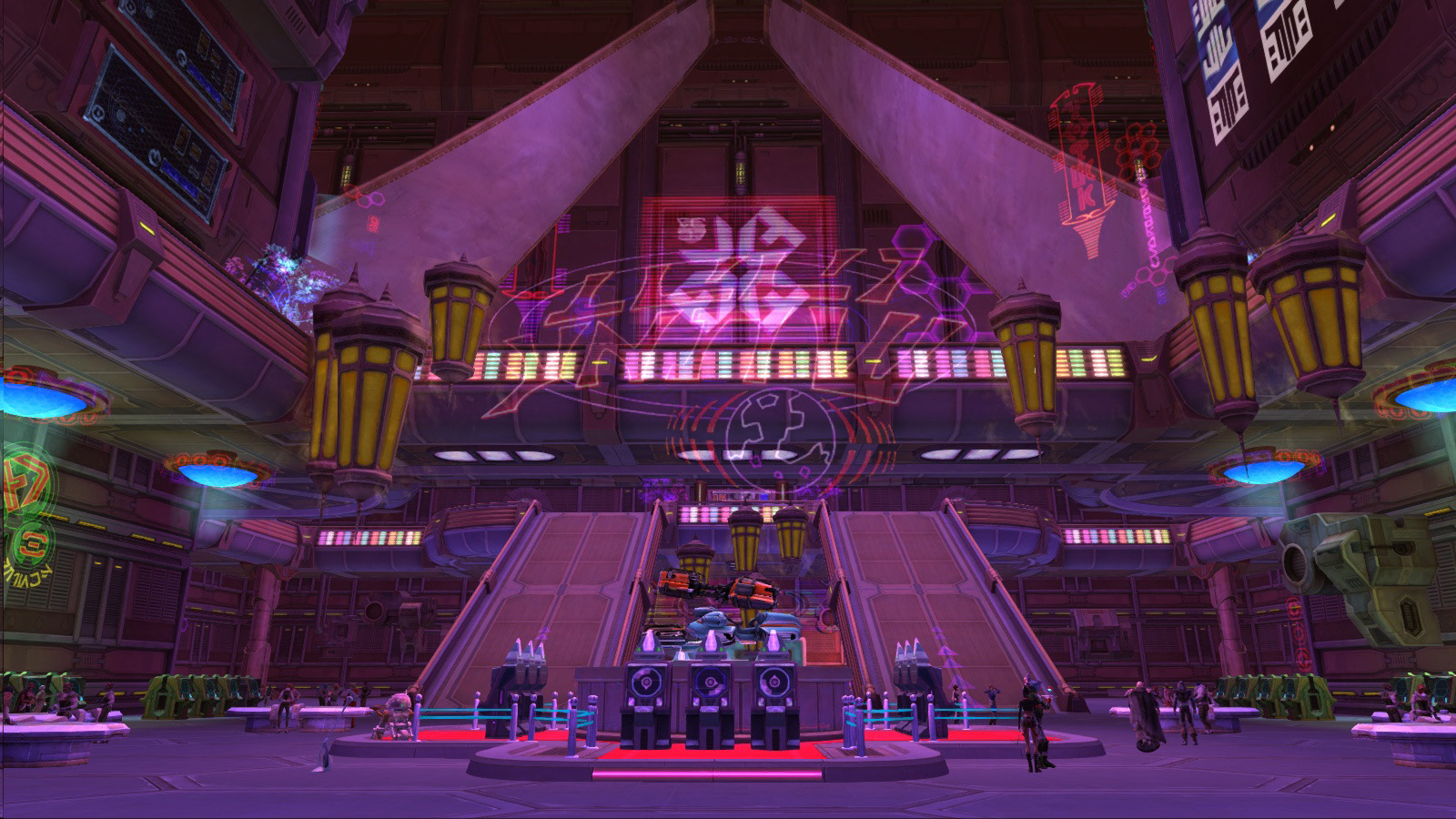 One of our favourite SWTOR events is back! The Star Wars: The Old Republic Nar Shaddaa Nightlife casino event runs until July 30th (details on the official SWTOR website).
We have both played this event every year it has been run, and thankfully we have both been able to hit the jackpot each event – sometimes quickly, and sometimes not. Toombs really 'hit the jackpot' this year and won the rodian companion within his first few plays! It took Anaria a little longer, but she won a good stock of golden certificates along the way.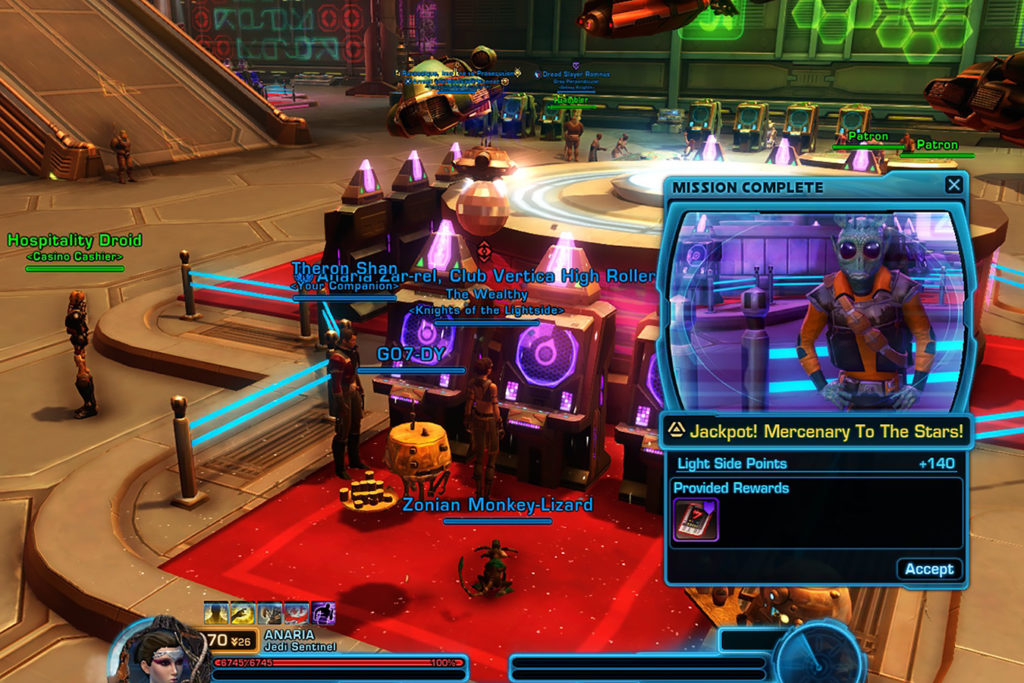 We really like the rewards available this year – a rodian companion is a great follow-up to the gamorrean guard companion last year. Another fabulous bonus this year – the chance to win Cartel Market Certificates! These are highly sought after since they were removed from the game some time ago – Anaria had been holding on to her hoard, too nervous to spend them!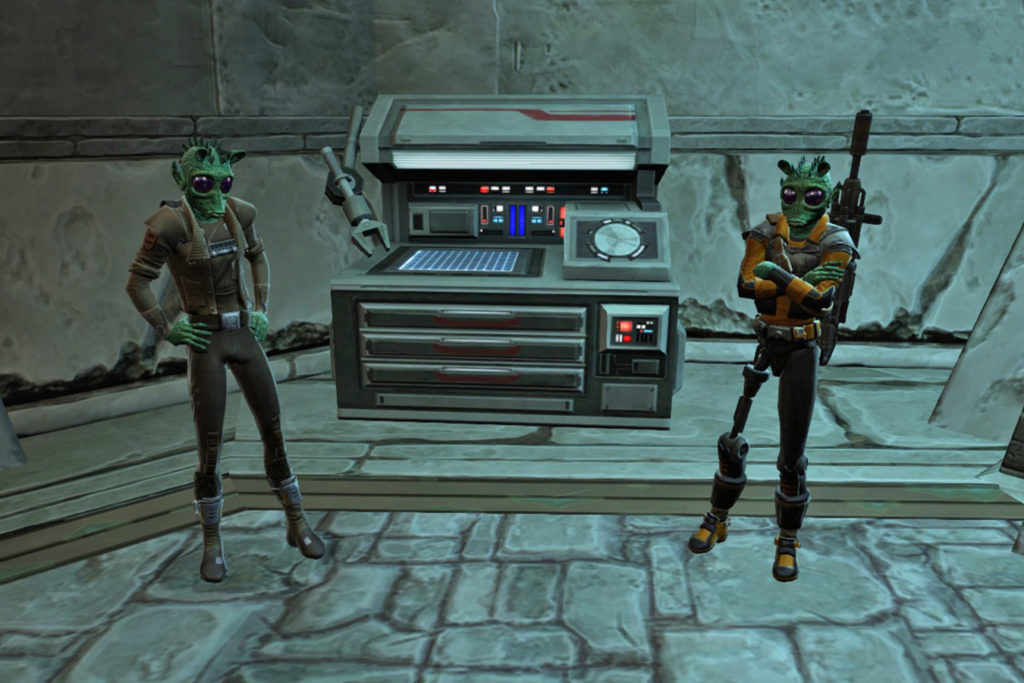 Things to buy with Cartel Market Certificates:
Clem Stato (Crew Skills & Strongholds section of the Fleet)
Settar Upredas/Tol Feshin (Underworld Exchange, Cartel Bazaar area on fleet)
P-5C3/J-OS4 (Underworld Exchange, Cartel Bazaar area on fleet)
Therj'io'nuruodo/Zannlyn (Underworld Exchange, Cartel Bazaar area on fleet)
Malieovo Valaine/Serrath (Underworld Exchange, Cartel Bazaar area on fleet)
Bizal MavoleGrada Zusi (Underworld Exchange, Cartel Bazaar area on fleet)
Captain Bellana (Underworld Exchange, Cartel Bazaar area on fleet)