SWTOR Swag from Celebration Chicago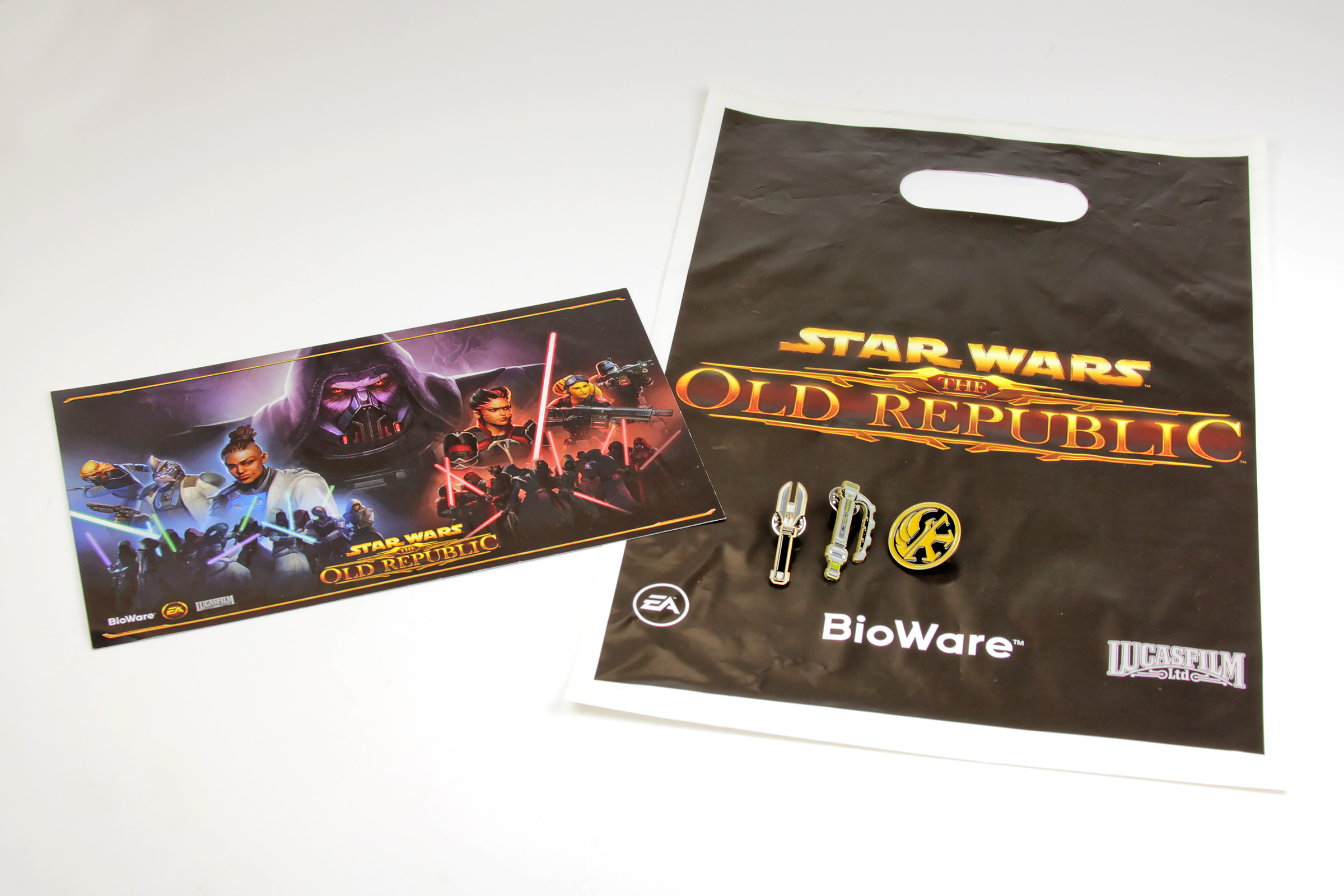 One of my Star Wars Celebration Chicago highlights was being able to attend the SWTOR Chicago Cantina event.
This year the cantina was held in a hotel that was connected to the convention centre, so it was an easy walk (and a short taxi ride back to my own hotel afterwards). I unfortunately missed the previous Celebration Orlando cantina event in 2017, so I was determined not to miss this one. I got there nice and early, and it was fun to chat with other SWTOR players in line and check out the awesome costumes fans had made.
On top of the exciting presentation from Bioware staff, attendees were given two tokens – one for a free drink, and one for a swag bag. Add in the great assortment of free food and snacks available, and it was a fantastic way for Bioware to say thank you to the loyal fans who attended.
First off, the swag bag itself. A simple item some may have just been thrown away by some, but I kept mine. I am excited to find any official SWTOR merchandise, and while this isn't as exciting as the items it contained, I was happy to see that the swag bag was printed rather than plain. Just a little extra touch that Bioware didn't have to do, and I appreciate that. The bag measures approximately 33.3cm x 22.5cm.
On to the swag bag contents – first up, a full colour print of the new SWTOR in-game loading screen. Each new game expansion features unique loading screen artwork – you see it every time you enter the game, so it's really memorable for fans. This print showcases the new Ossus/Dantooine story line, with Darth Malgus right in the center with the Jedi and Sith factions on either side. This print measures approximately 21.5cm by 12.5cm.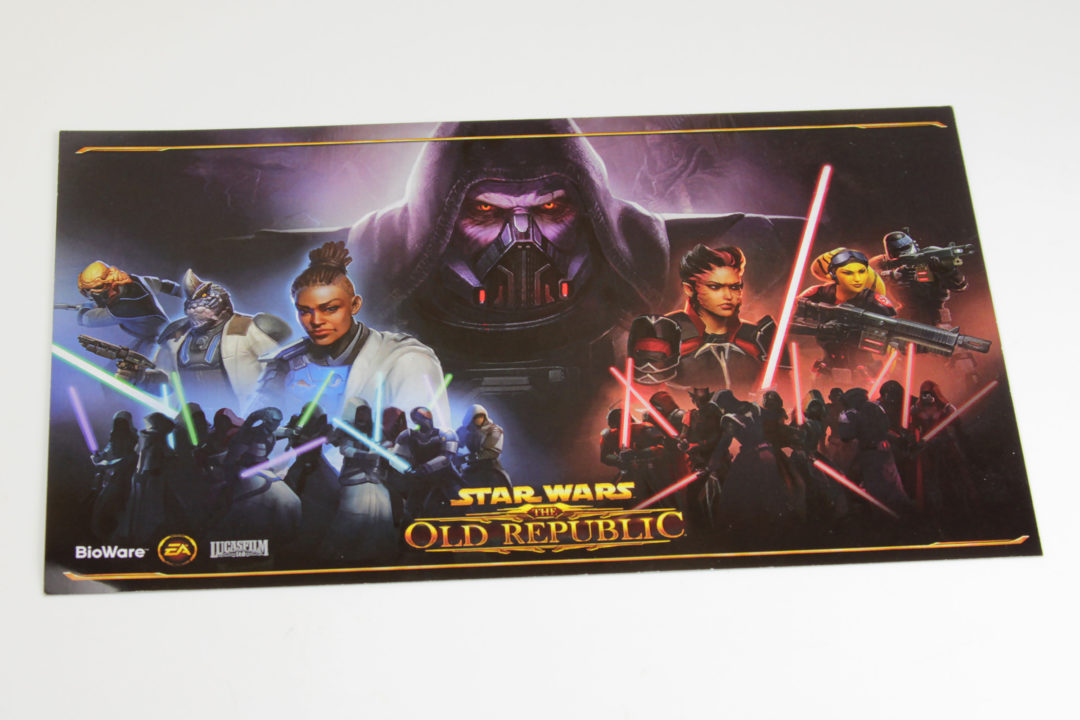 As well as the print, the swag bag also included a poster. This poster features original artwork of two of the central characters in the current game story line – Darth Malgus and Jedi Knight Tau Idair. I love collecting Star Wars posters, and I was lucky enough to snag a full size SWTOR poster from a local store when the game first launched – but I always wanted more SWTOR artwork for my walls, and now I do! This poster measures approximately 43cm by 28cm.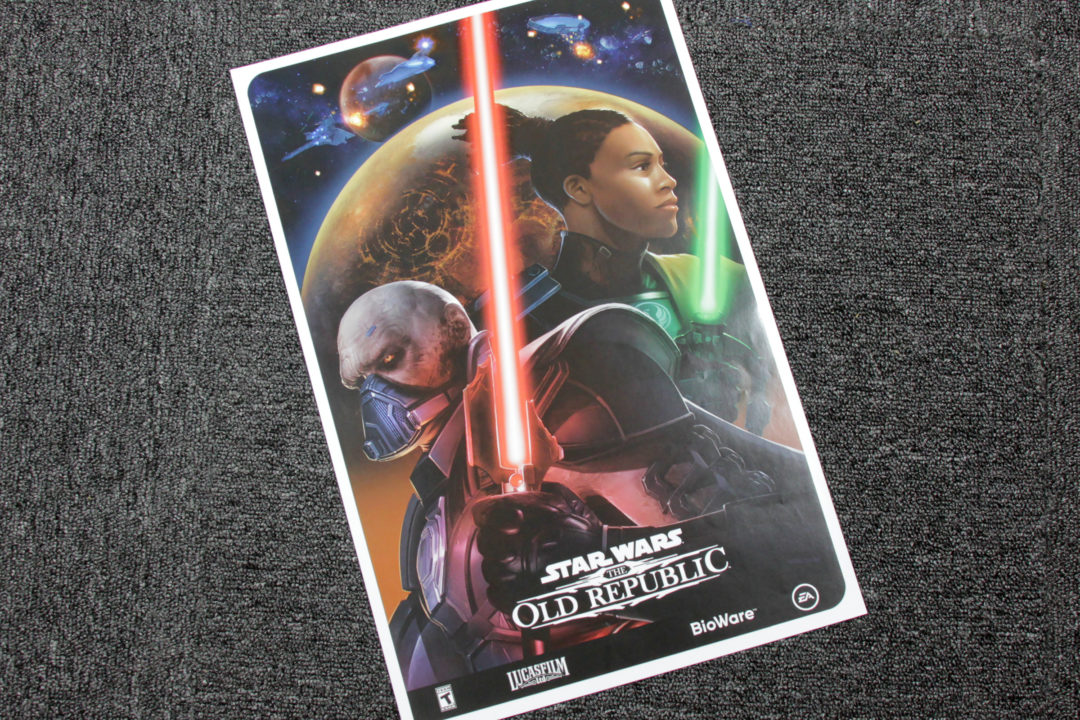 My personal favourite item from the swag bag was the free t-shirt. In the past I have hunted down SWTOR promotional t-shirts on eBay, but now I finally have a free one of my very own. They had lots of stock available – it was so great to able to choose my size. Honestly, I wish a Star Wars apparel brand would make SWTOR t-shirts for fans to buy, I need more!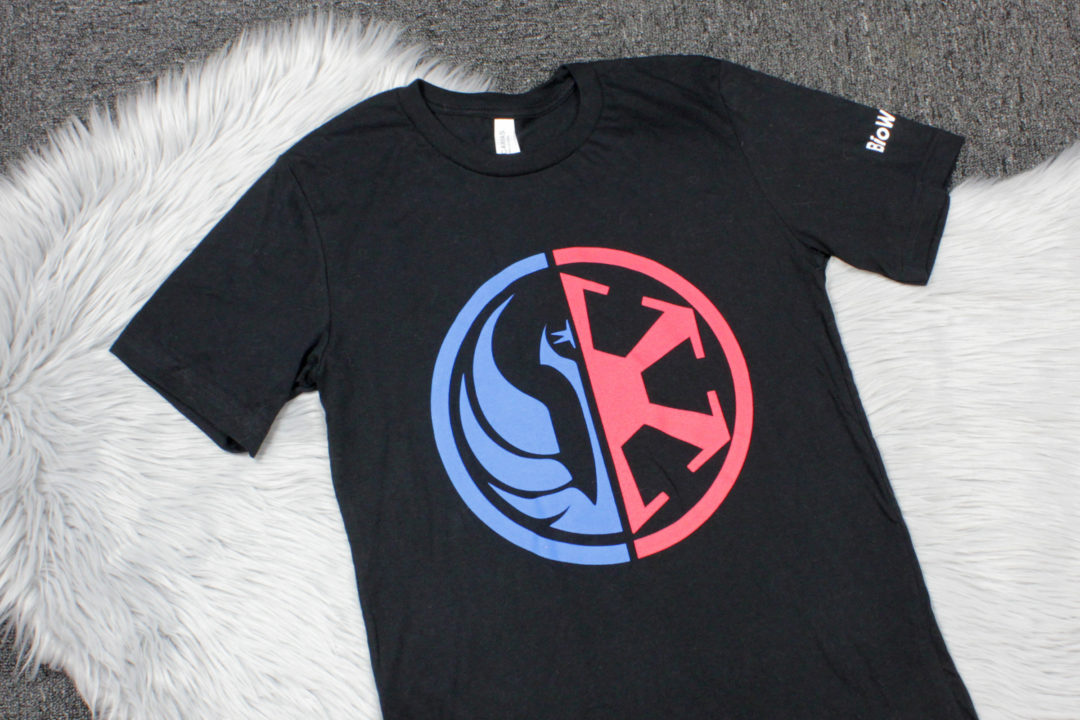 The unisex t-shirt features the classic SWTOR Galactic Republic and Sith Empire split logo symbol printed in blue and red on the front, while the back features the SWTOR Onslaught expansion logo in white, and the left sleeve features the Bioware logo.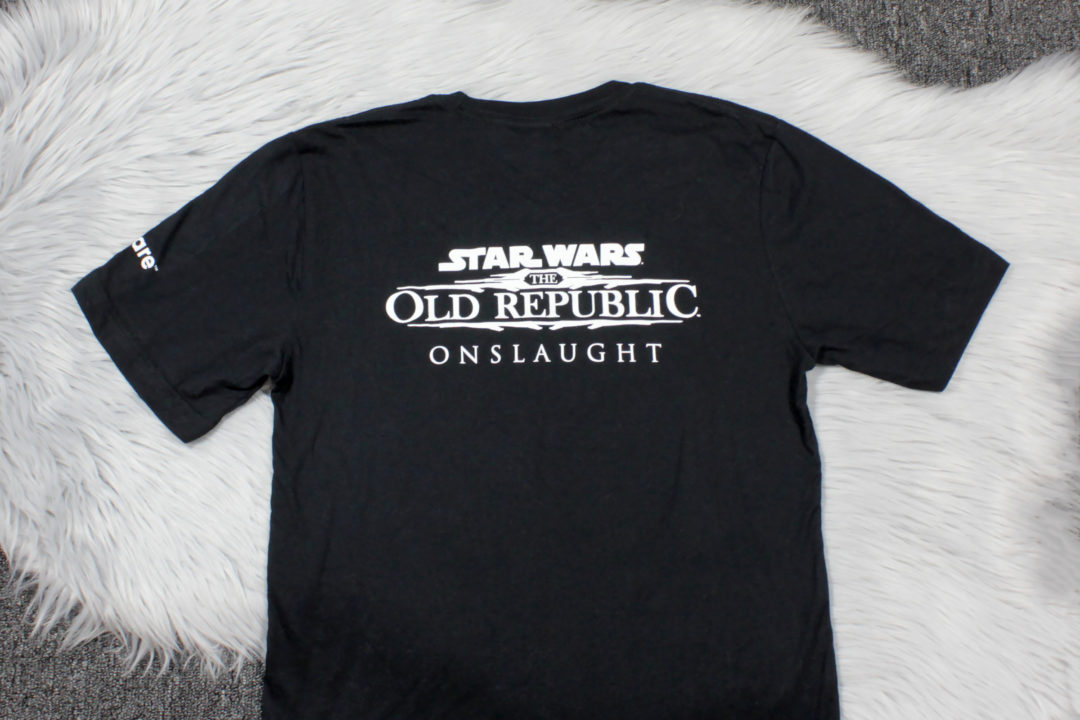 Last but not least – SWTOR pins! The swag bag contained not one, but three enamel pins. The first features the classic black and yellow version of the SWTOR split faction logo, while the other two feature the lightsabers of Darth Malgus and newcomer Jedi Knight Tau Idair.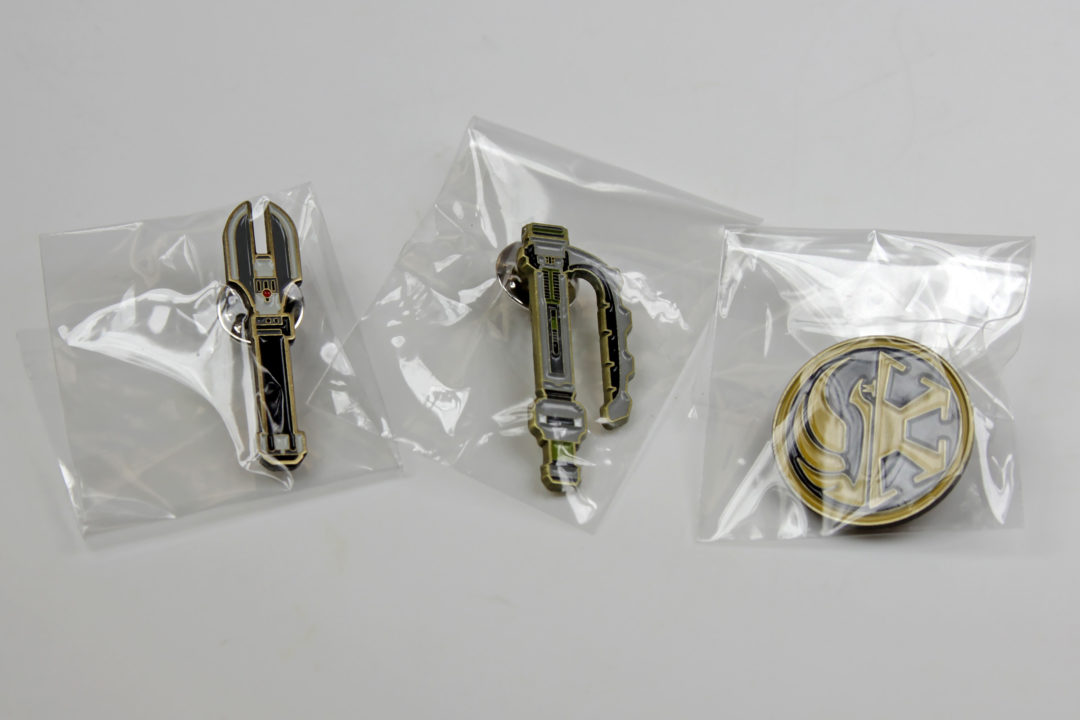 I also stopped by the SWTOR fan community tables at Celebration Chicago – it was great to see that these booths were always busy with fans and costumers hanging out. Of course I also grabbed some of the free fan-made swag available to add to our SWTOR collection. I love the pins and postcards, and I entered the giveaway – I even won a free in-game item!
It made me so happy to see a great SWTOR presence at Celebration Chicago this year – from fan tables, to costumes, swag and of course the cantina event. SWTOR is a big part of my Star Wars fandom, and I love to celebrate it with others.