Takara Tomy Rey Die-Cast Figure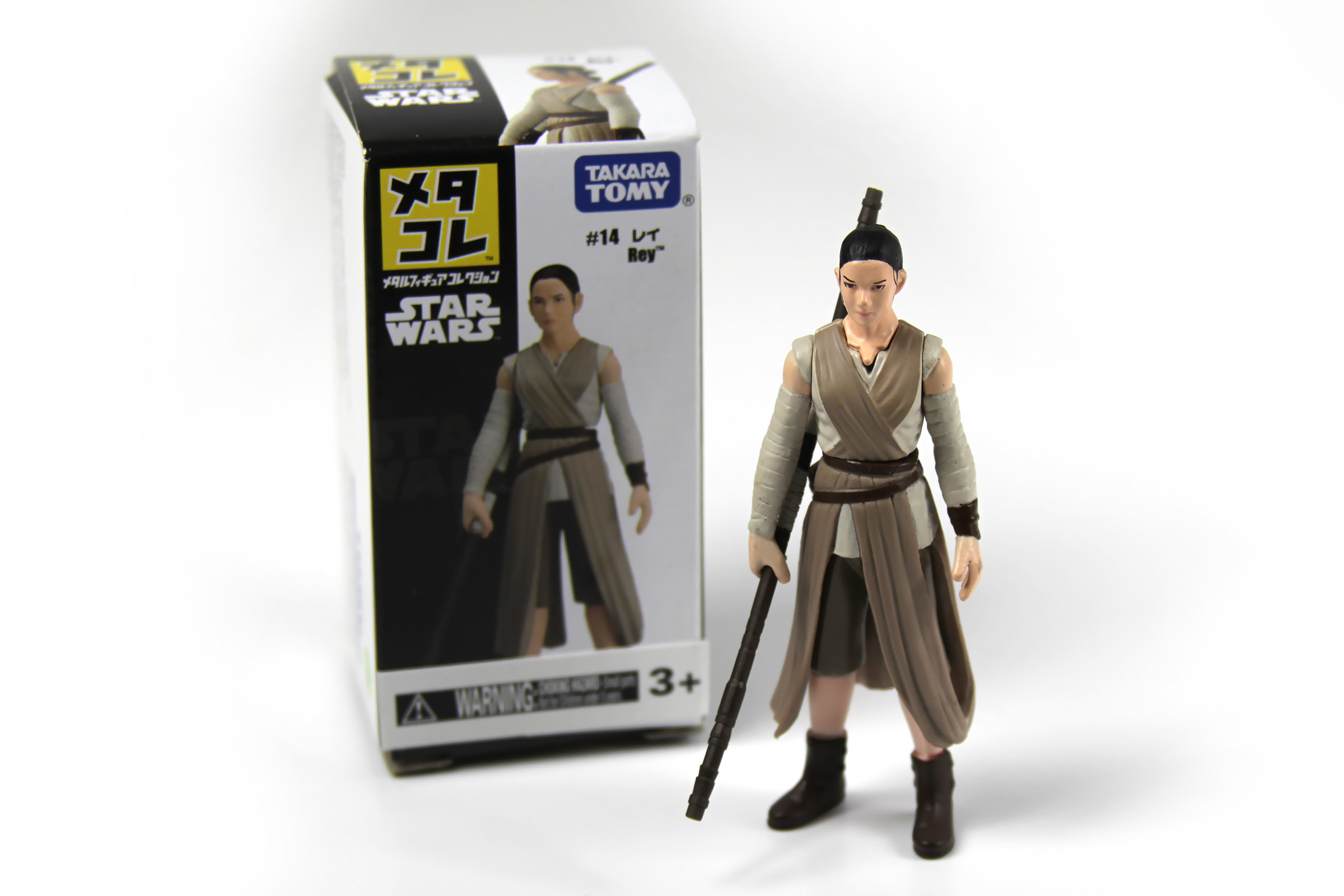 This Star Wars Rey die-cast figure by Takara Tomy wasn't something I went out of my way to track down, but it's those little random finds that end up being special. I was aware Takara Tomy made Star Wars die-cast figures, but I hadn't looking around for them – until I found this one by accident.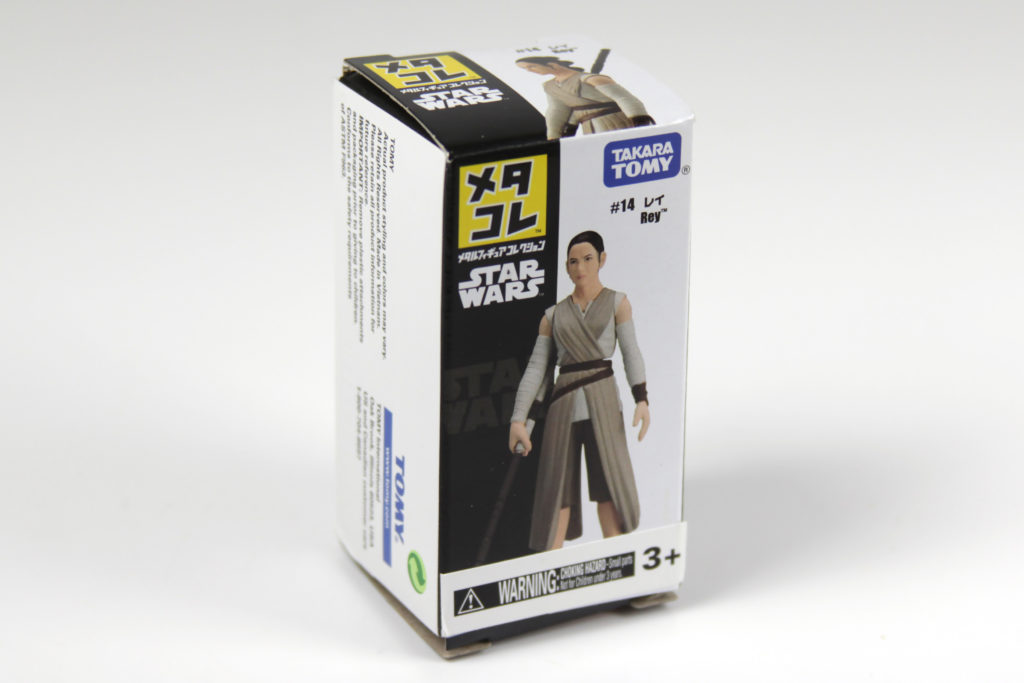 I was ordering some Star Wars items from Shop Disney when I noticed this Rey figure on clearance for only $3.99 – so I added it to my cart. A pretty good price for an item that's hard to source here in New Zealand, and I'm always on the lookout for Rey items for my collection.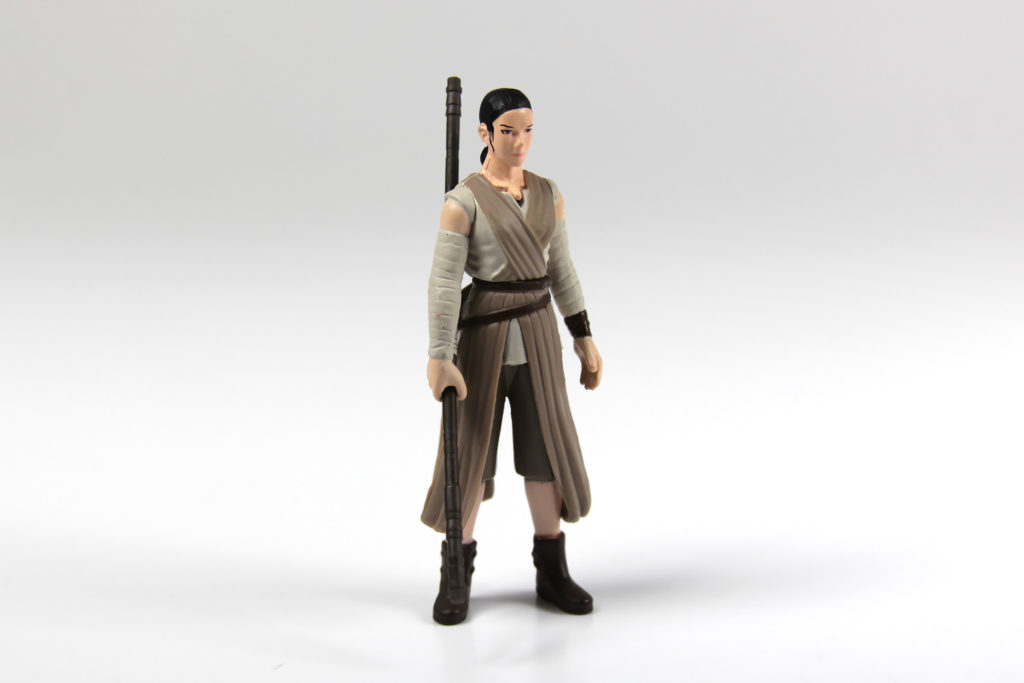 The Rey figure is die-cast metal, with plastic arms, head, and separate plastic staff. She isn't very poseable, as the arms are fixed in place, but she can swivel at the waist. Not that I would expect much for a figure of this size – she measures only 7.8cm tall, which is quite a bit smaller than a standard 3.75″ action figure.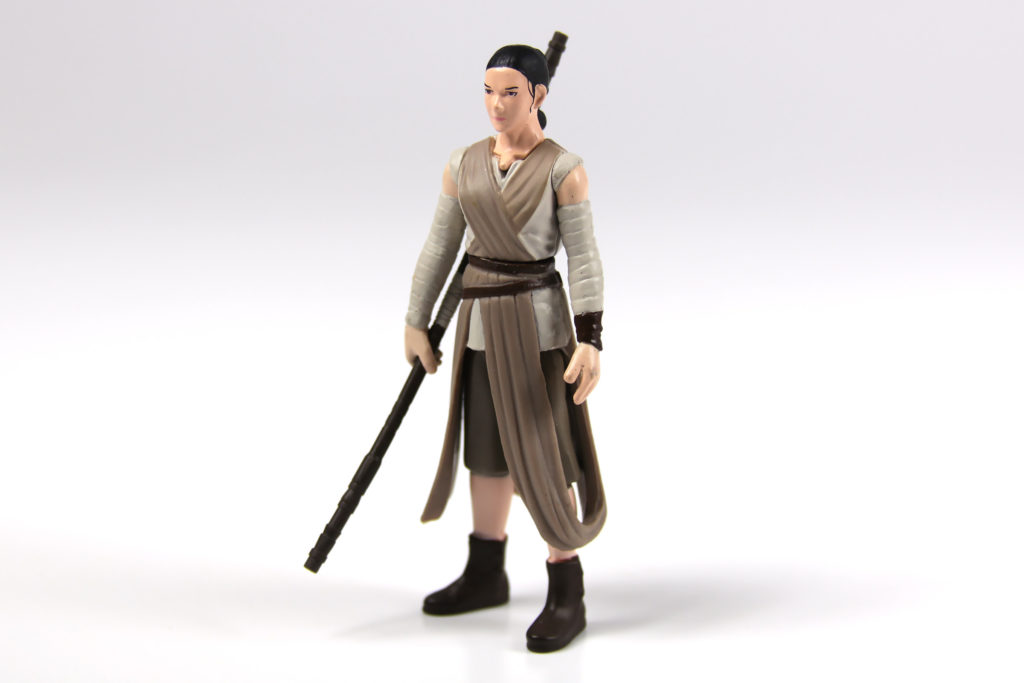 We also happen to have the Takara Tomy R2-D2 die-cast figure (which was a gift from a friend). These two figures make a cute little set – I'm happy to have this little Rey figure in my collection.