The Bounty Collection Unboxing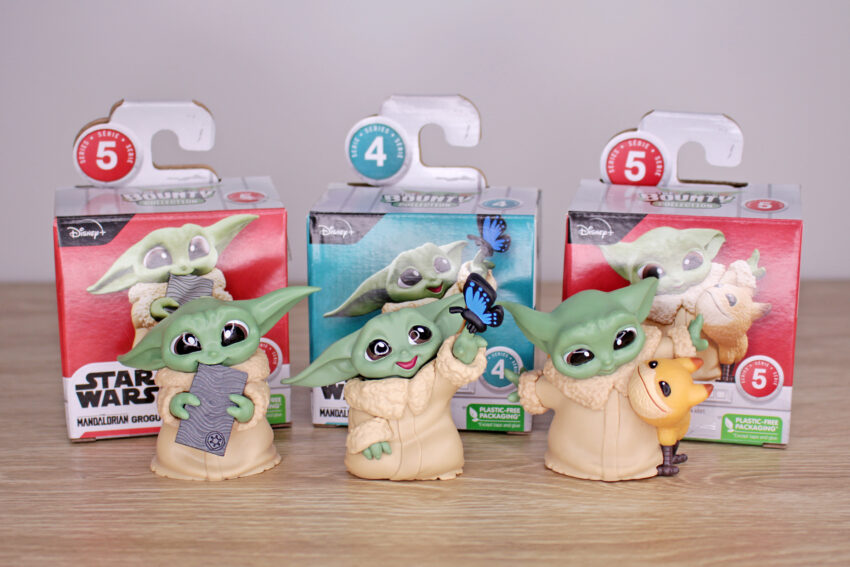 Today's unboxing features three Grogu figures from The Bounty Collection by Hasbro. This is an ongoing series of cute non-posable figures of Grogu (and more recently other characters), in a variety of poses inspired by his appearance in The Mandalorian.
When this series first launched, we weren't sure if we wanted to start another collection – we already own a few Grogu figures from the Funko Pop! Vinyl range. We were gifted a couple of figures from series 3, and were pleasantly surprised by how much we liked them. We recently picked a few more from series 4 and 5 so we unboxed them on video – and can already see ourselves adding more to this new collection!
Check out our unboxing video –
While the earlier series had window boxes, these figures from series 4 and 5 are part of Hasbro's new 'plastic free packaging' line and are just packaged in cardboard boxes. The images on the front of the box are a pretty good representation of the figure inside – this is not a random 'blind box' line, so the lack of a window for these isn't an issue.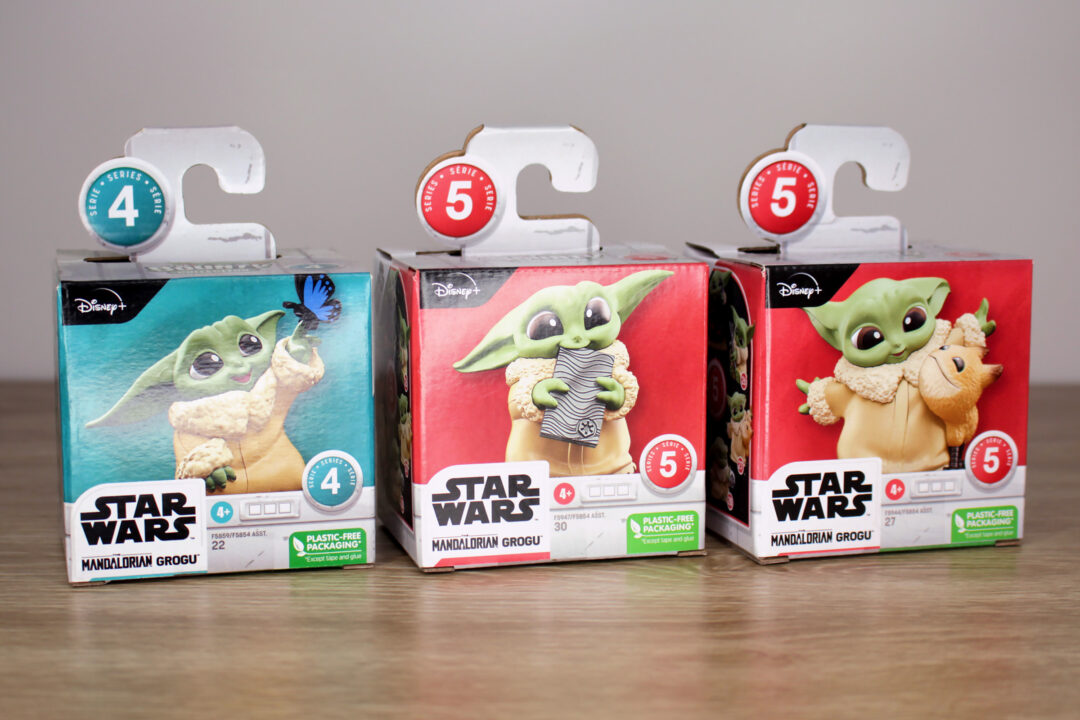 Each series has 6 designs to collect – these are pictured on the side of the box, so you can see which designs to choose from, or use it as a checklist to collect them all! Personally, I think these are some of the better designs from series 4 and 5 – some figures are just a simple pose, while other figures include extra elements like a helmet or creature.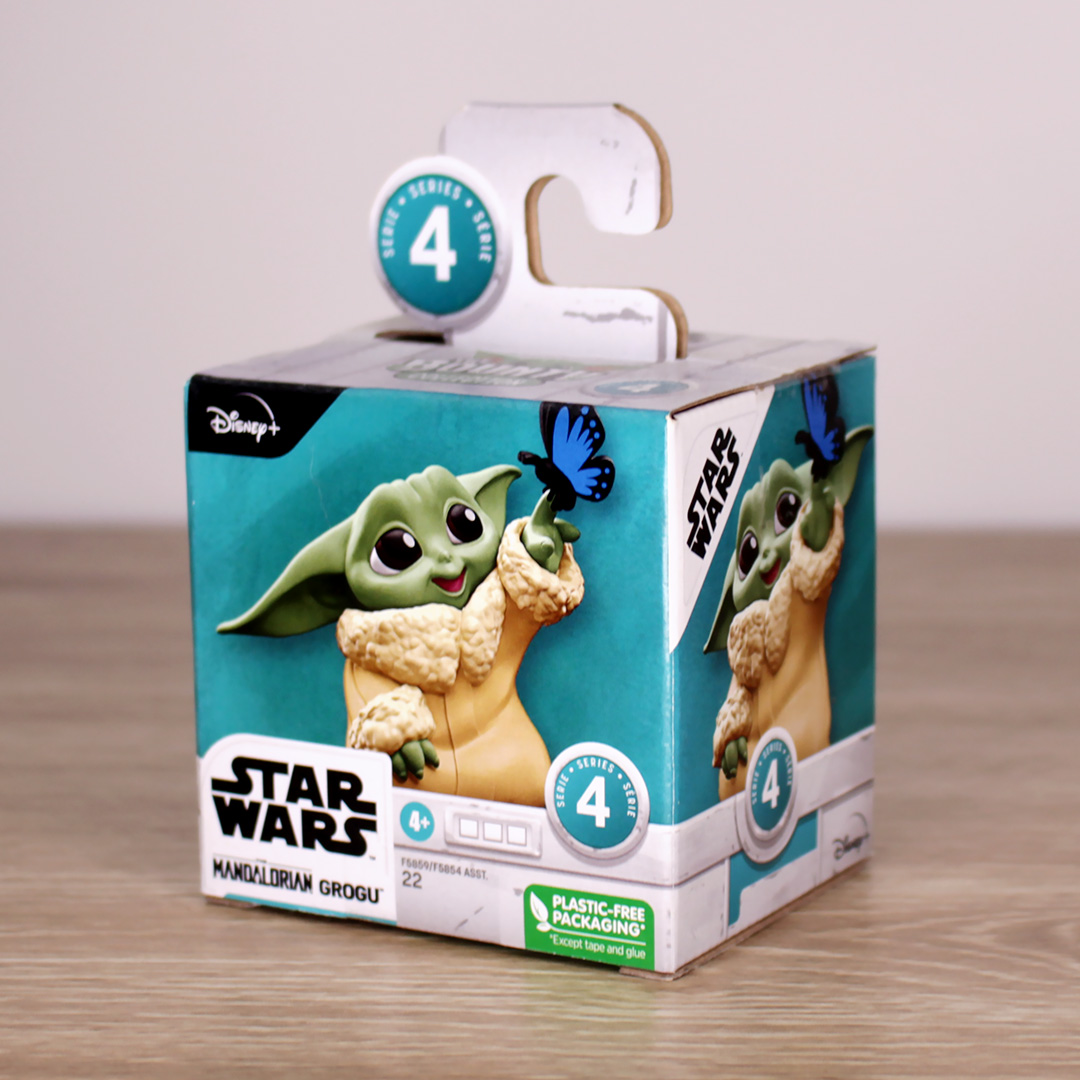 Unboxing these figures and getting to see them up close in person, I think they are really well done! Each figure has a good level of detail for the cute stylized design, and I already want to collect more from this line.
Here are our three new The Bounty Collection figures –
Series 4 – figure #22 Grogu with blue butterfly
Series 5 – figure #27 – Grogu with Loth-cat
Series 5 – figure #30 – Grogu with Beskar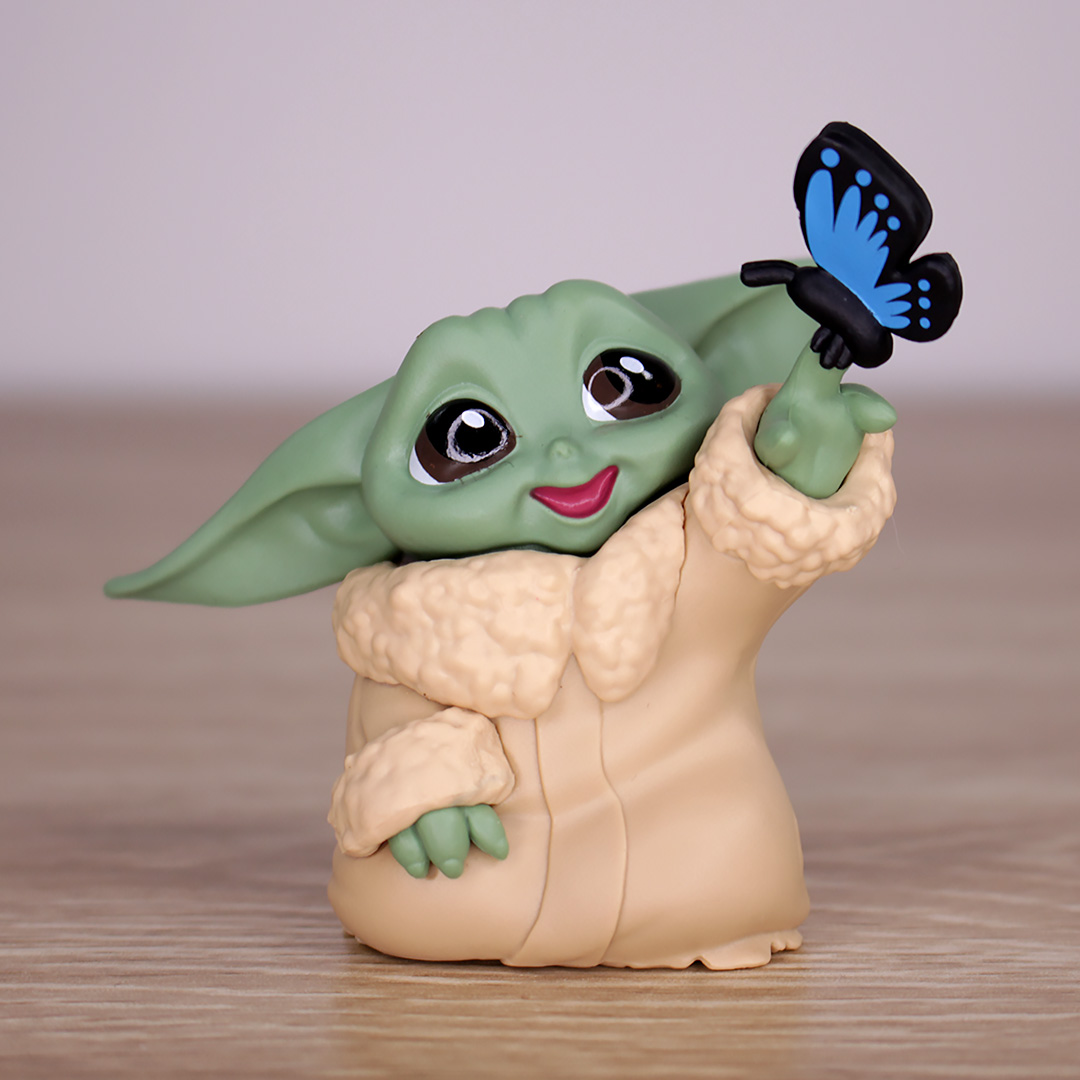 We already own two figures from series 3 – when the packaging still had plastic windows, so you could clearly see the figure inside before purchasing. These figures were gifts, and as you can see, we liked them so much we ended up getting more!
Series 3 – figure #16 Grogu meditating
Series 3 – figure #18 Grogu with Mando helmet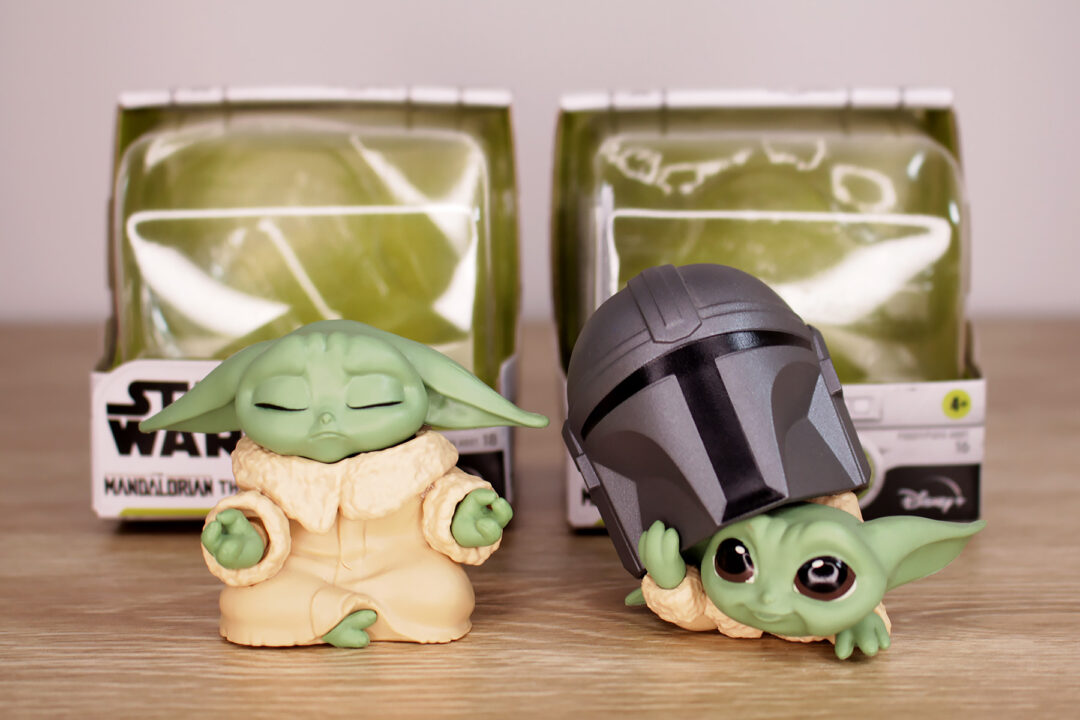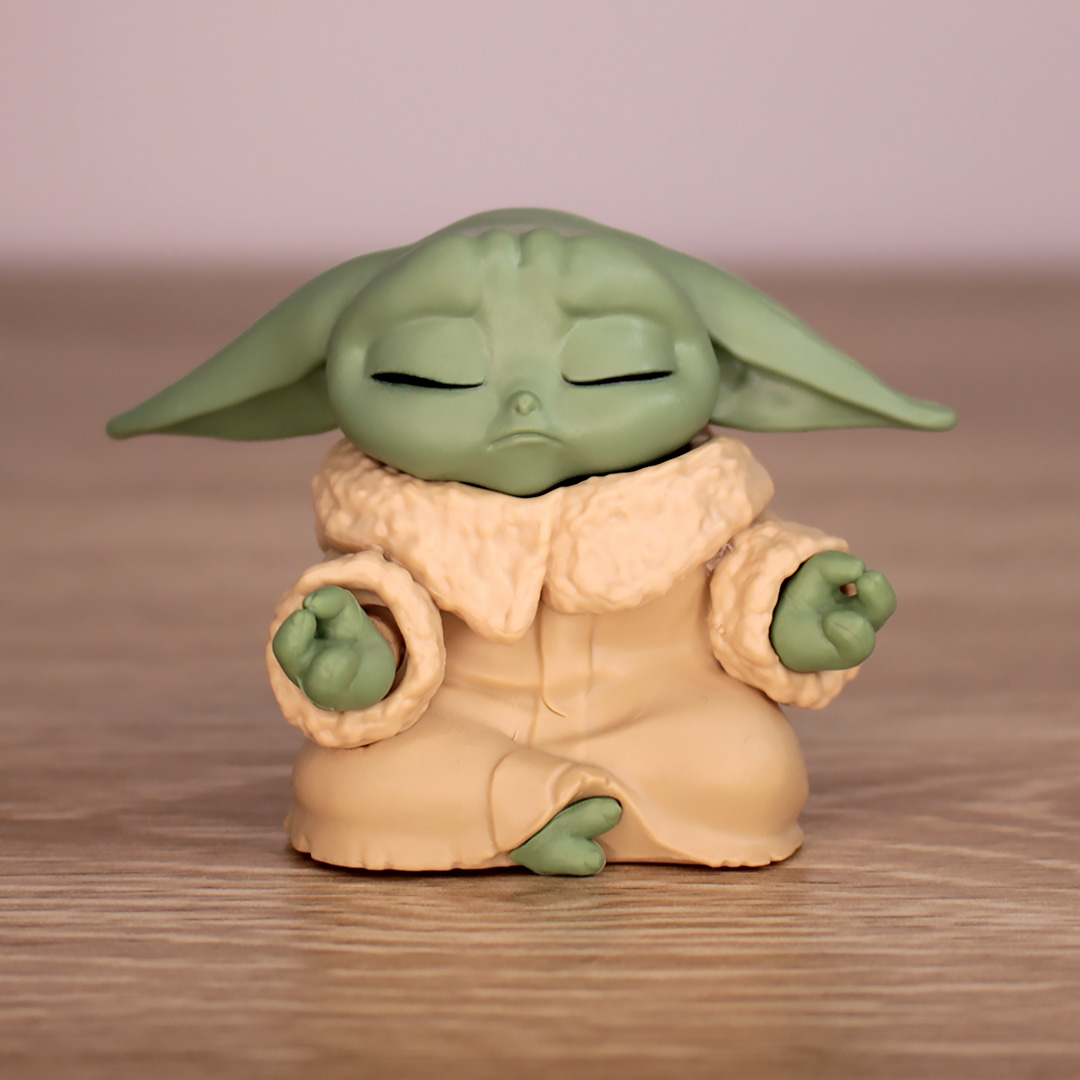 Overall, my opinion has changed on this series – at first I wasn't that interested, but now I really want to collect more! Some of the designs are more interesting than others, but once you get a few together on display, I can see how the simple poses work within the whole collection.
May the Force be with you!