The Vintage Collection Zorii Bliss 3.75″ Action Figure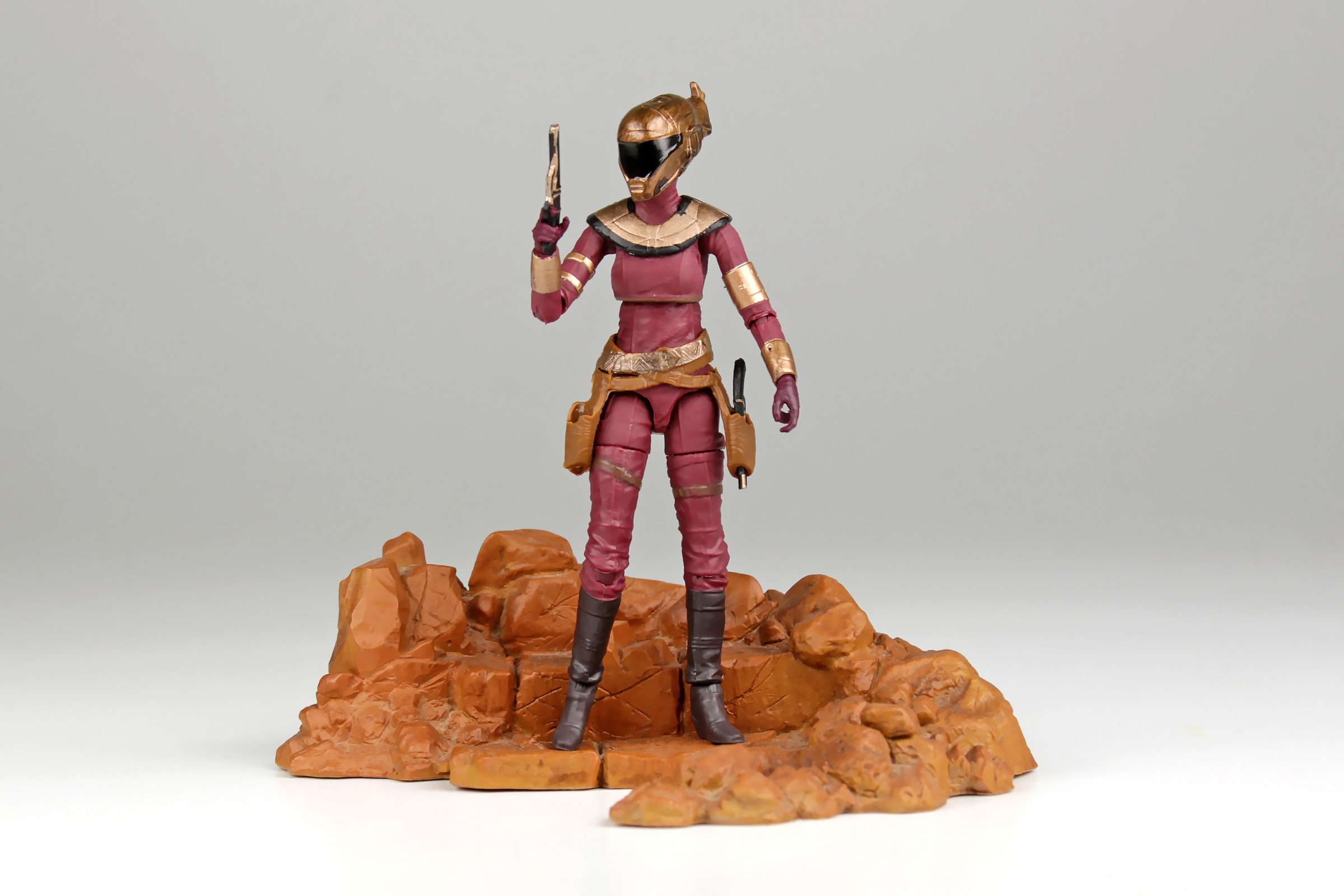 Although 3.75″ action figures make up a large part of our collection, we haven't actually picked up many of the TVC 3.75″ Episode 9 figures just yet. This rendition of Zorii Bliss, the new character played by Keri Russell in The Rise of Skywalker, is a really interesting design, and there is just something about the colours and execution of this figure that meant we had to grab it. I believe that she is only packed one per case in the Episode 9 assortments, so she has been a little scarce on the shelves of local toy retailers.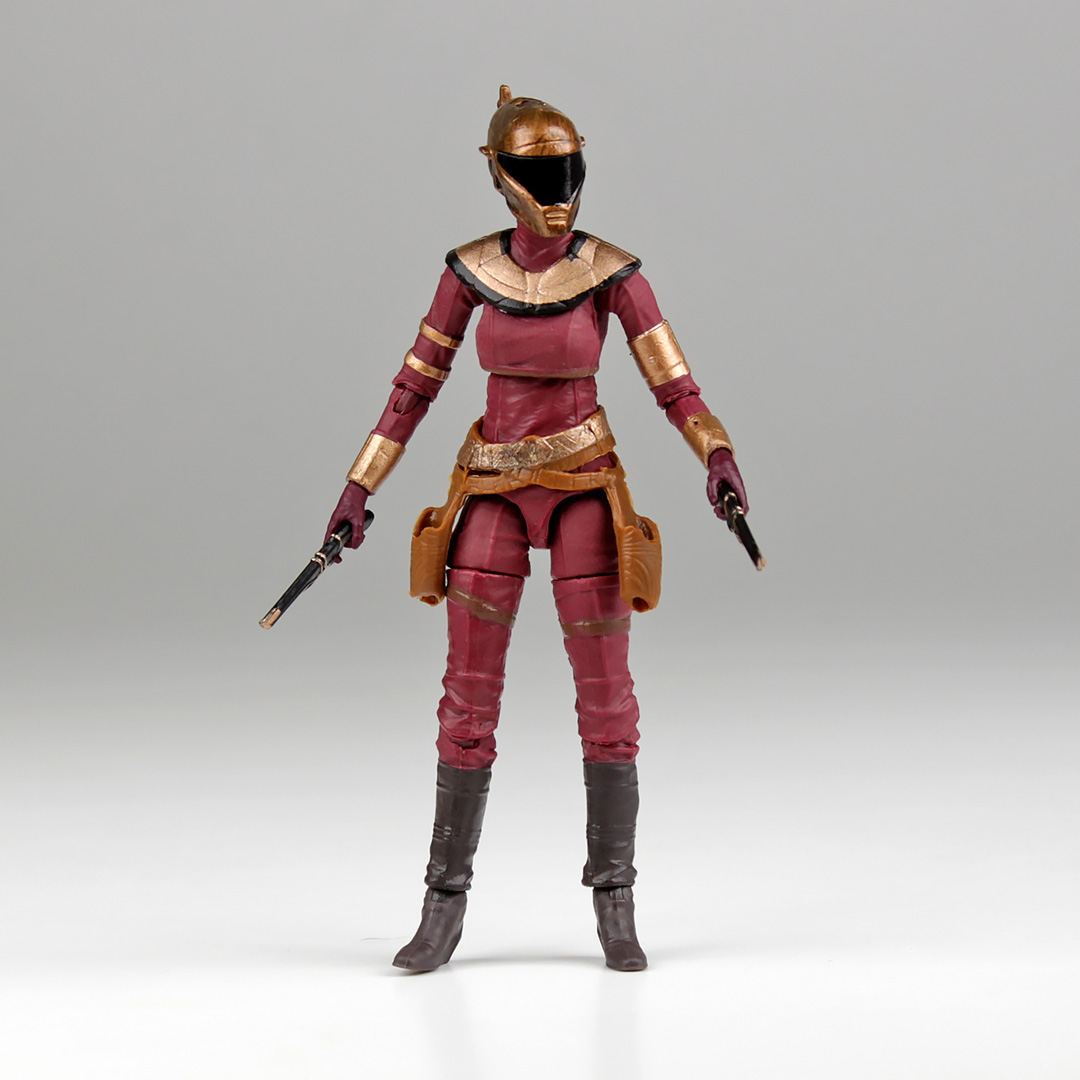 The figure is highly articulated, and comes with a pair of blaster pistols that fit into belt holsters. Unfortunately, she's a little unstable on her feet, and only has shallow peg holes in her boots, but we'll overcome that by displaying her on a stand (as we do with most of our figures, to try and avoid painful domino catastrophes) .
Although, at the time of writing, it remains to be seen what role female scoundrel will play in the story along with Poe, Finn, Rey, and Kylo, it it nice to have such a character with such a distinct, new costume style as one of our first Ep9 collectibles.