Unlocking Padme Amidala in SWGOH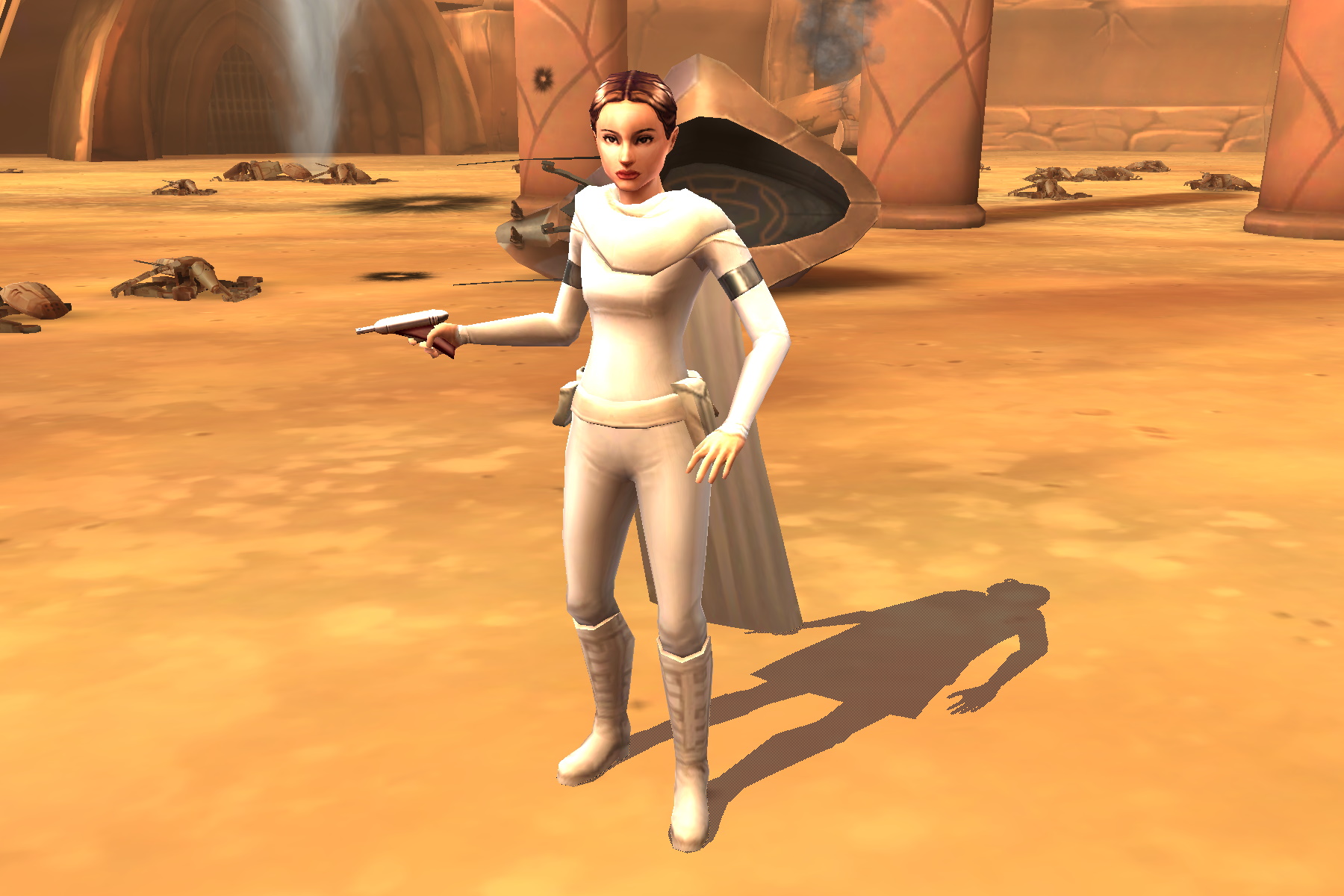 I play Star Wars Galaxy Of Heroes daily, and enjoy collecting all my favourite characters in the game and building up my squads. In particular, I love to collect the female Star Wars characters like Rey and Princess Leia – and now I finally have Padme' Amidala too!
Padme' Amidala was only just recently added to the game, as part of the recent focus on Prequel and Clone Wars characters. Her unlock event requires a well geared Separatist squad to beat – which I was nowhere close to having ready when her event first launched. Fast forward a few months, and finally her event has returned for a second time.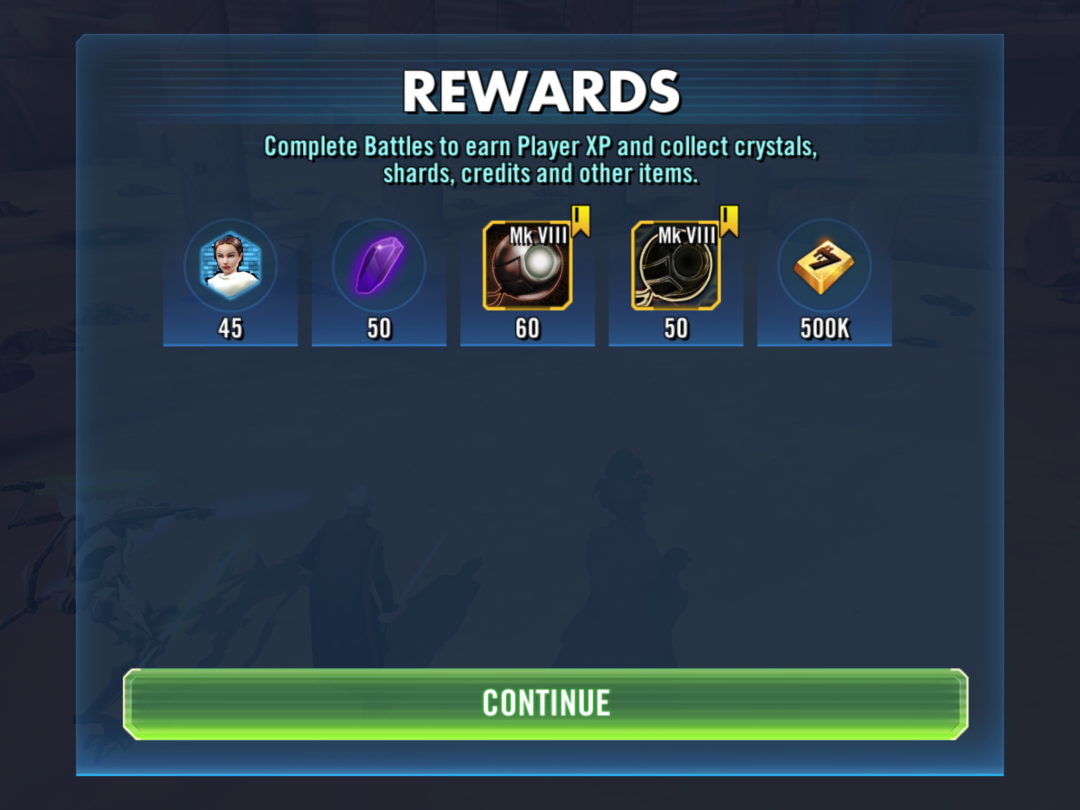 I wasn't sure if my Separatist toons were geared enough to beat the event – but after a bit of trial and error with different team members, I finally beat the fifth level of the event – which is the minimum required to unlock her!
Now to get back to work gearing my Separatist toons so I'm ready to beat the harder levels when the event returns – I want to get Padme' geared up and ready to join my high level squads.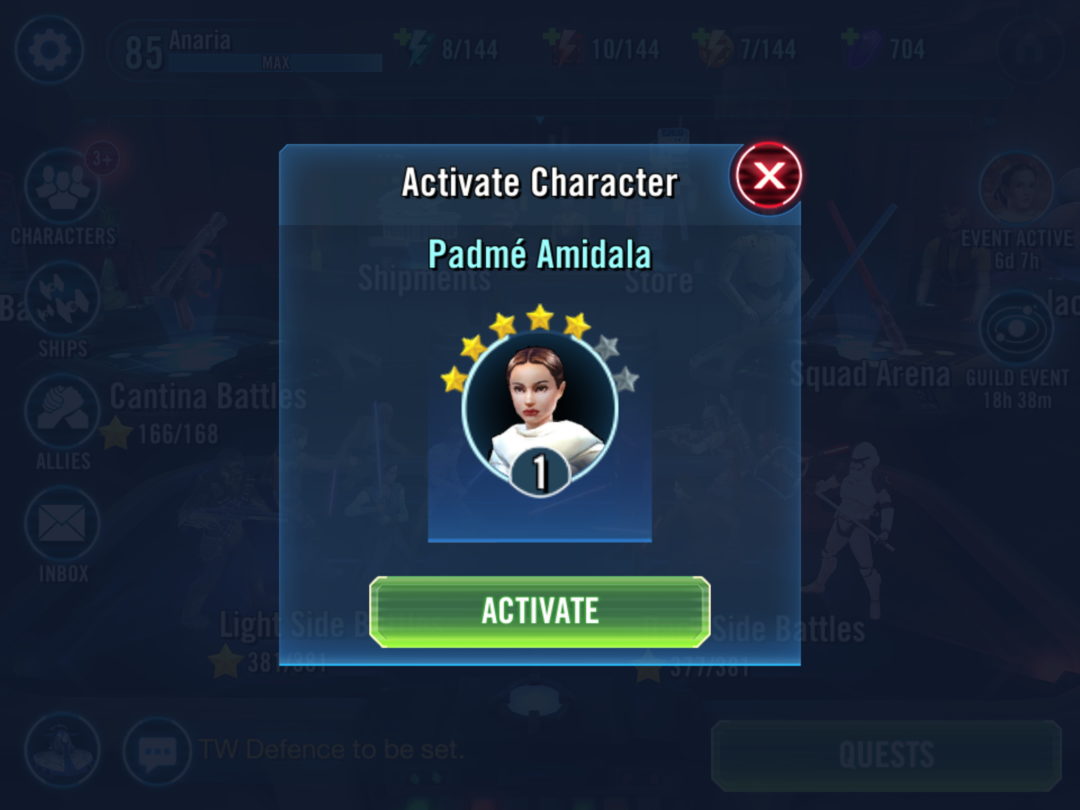 I'll have to wait for the event to return in order to try and beat the 6th and 7th levels to get Padme' to 7 stars/maximum level, but in the mean time having her unlocked means I can start working on her gear. I already have a reasonable Galactic Republic squad, so I'm happy to finally have Padme' Amidala to lead them into battle!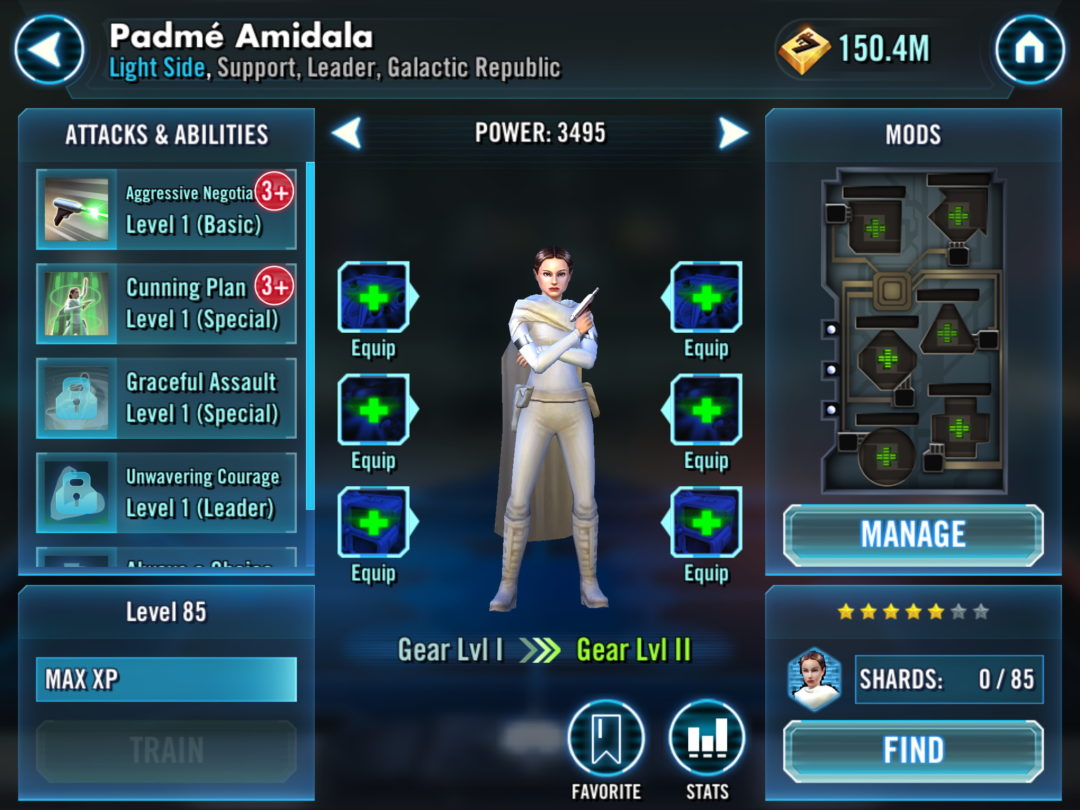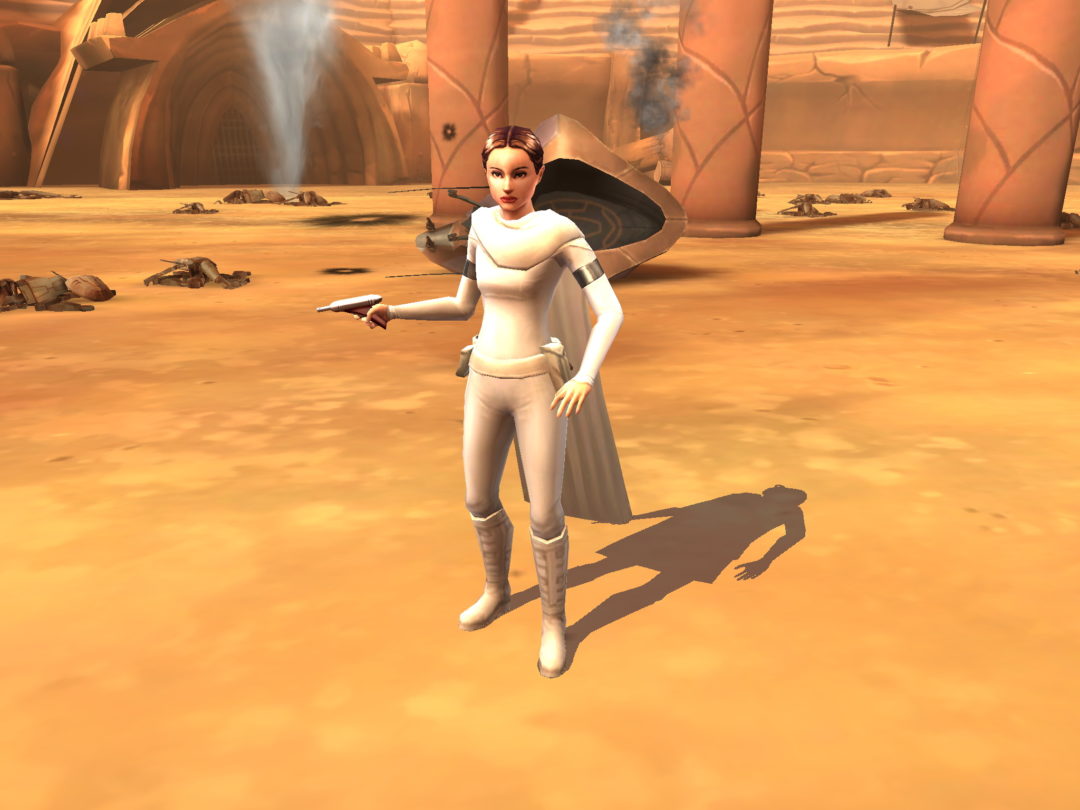 Screenshots sourced from and belong to Star Wars Galaxy Of Heroes.