Vintage Star Wars Bedding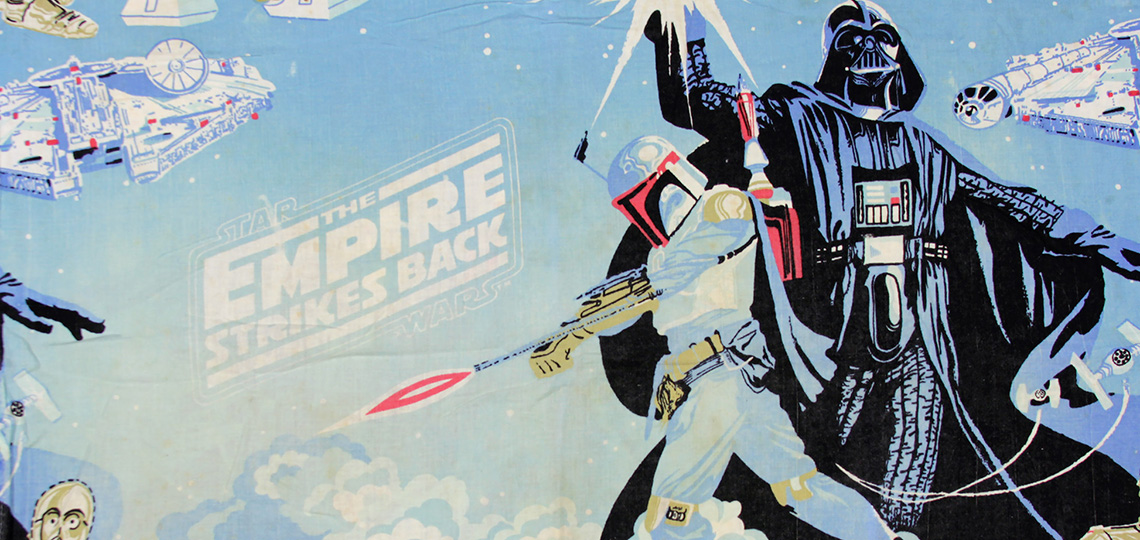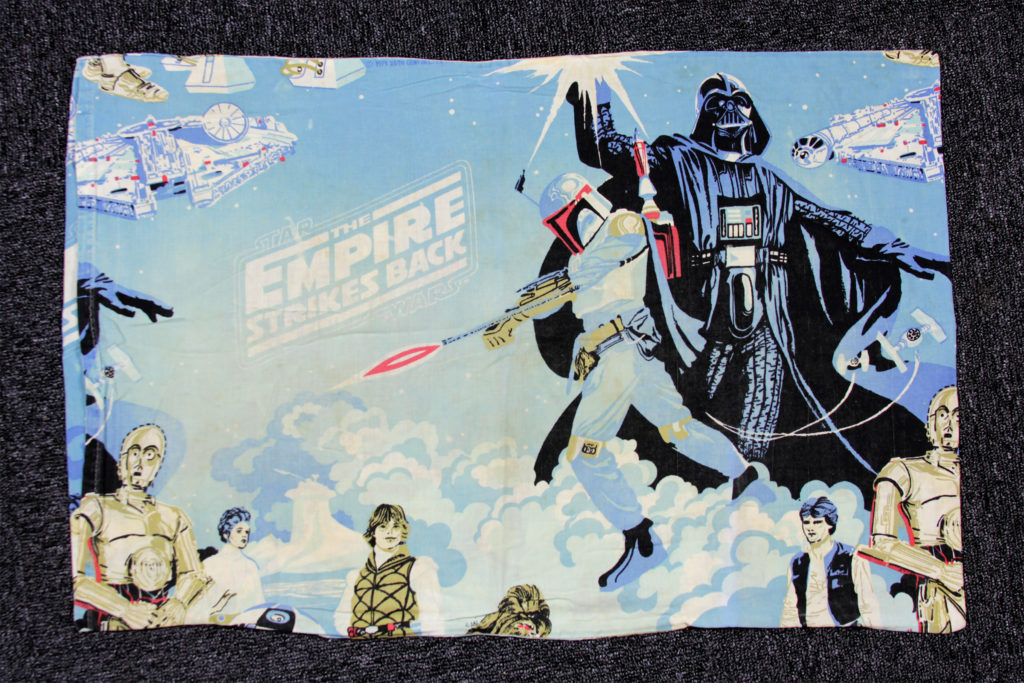 Out of all of the Star Wars collectibles I still have from my childhood, my The Empire Strikes Back and Return of the Jedi pillow cases and sheets hold particularly strong sentimental value. They were ever-present in my bedroom, and I had enough to cycle through that there was almost always a Star Wars-themed pillow case visible on my bed. The one at the top of this page was my favourite… the artwork was simplistic, but the dramatic action poses of Darth Vader and Boba Fett fully captured my attention.
The topic of Vintage Star Wars Bedding recently came up in a discussion thread on the SWNZ Facebook Group, so I dug through my wardrobe to remind myself what I still had in my collection…
In addition to the Vader/Fett combo shown at the top of the page, I also had a matching one made from the rest of that art pattern, focusing on the Rebel heroes. Sadly, that particular one didn't survive to the current day. I do have a few other ESB ones though (above).
Above are the Return of the Jedi pillow case designs that were available locally (the first and second images are the front and back of the same pillow case). Below are a few sheets that match a couple of the pillow case designs.