Vintage Star Wars "Book" Pencil Case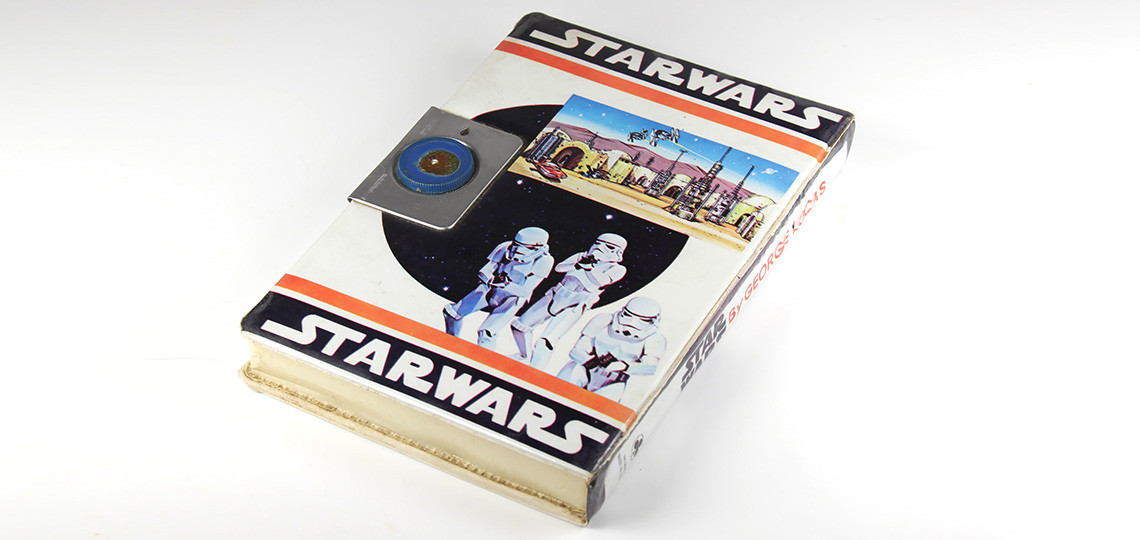 I love digging up old Star Wars treasures from the depths of our storage boxes. This more-than-a-little-worn Star Wars pencil case was the one I used at primary school for a couple of years from 1978. It opens like a book, and features a "combination lock" style closure (in reality, you just dialed to a pre-specified number to open).
The Star Wars imagery on the front and back cover is based on classic promotion pics, as well as an artistic Tatooine scene that is actually from the Letraset "rub down transfer" products. A weird, but interesting feature is that the interior had cartoon Tom and Jerry graphics. The spine goes all the way down the faux novel path, and reads "Star Wars – by George Lucas". It also bears the logo for the manufacturer, Three Leaf Stationery Factory of Taiwan.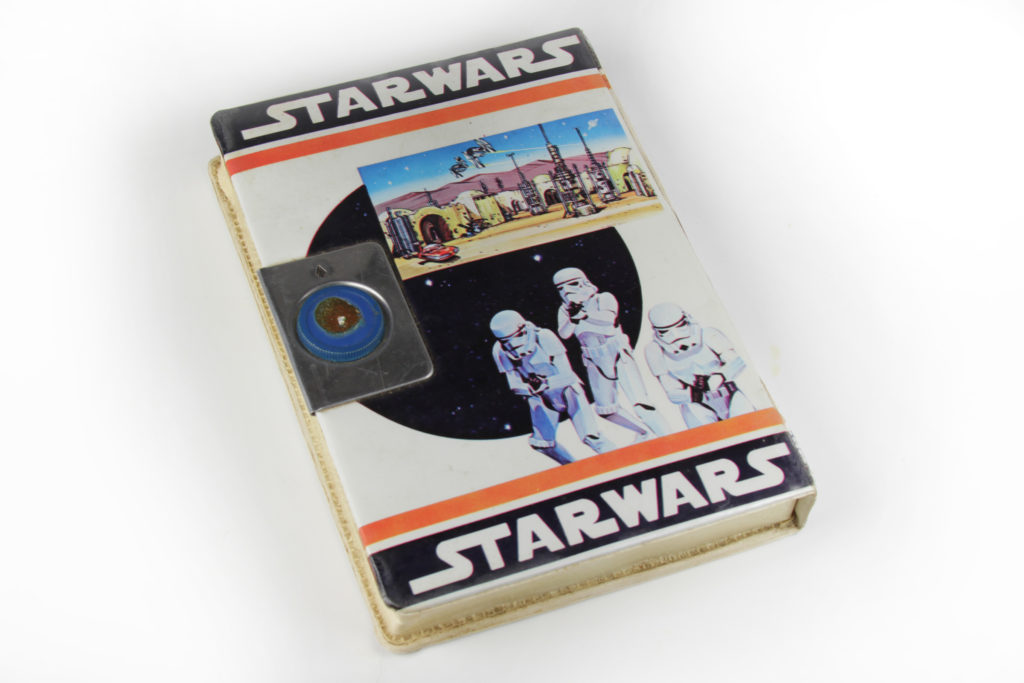 As well as being available in New Zealand, this pencil case, and the other two variations in a set of three, were available in a few South American countries (Argentina, Peru), and possibly Australia.