Vintage Toltoys NZ 48-Back Figure Cardbacks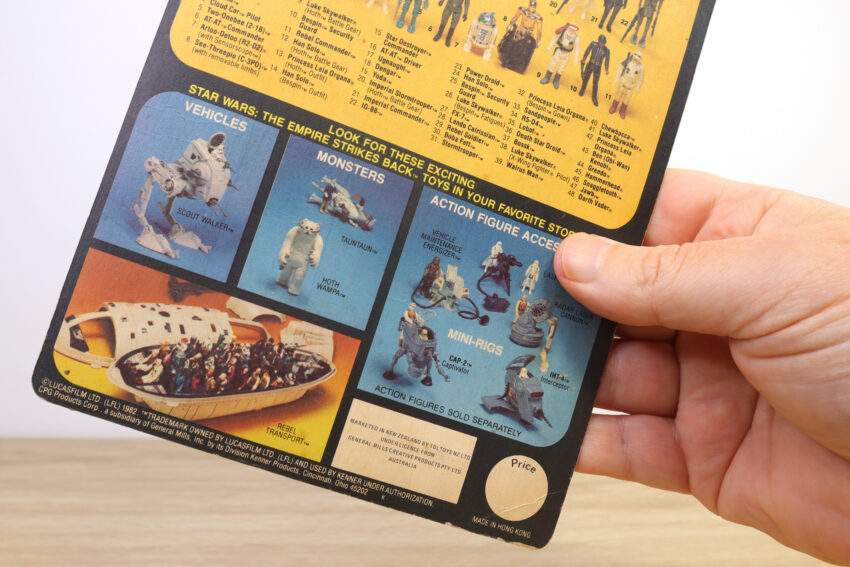 The vintage Toltoys NZ Star Wars 48-back action figure cardback is one of the rarest and most interesting New Zealand-specific collectibles from Toltoys. There have been a number of NZ-specific vintage Star Wars cardbacks (we have written comprehensive articles about them on the SWNZ, Star Wars New Zealand website), but the 48-back is the only one that specifically mentions Toltoys NZ Ltd.
The New Zealand variant of the Empire Strikes Back 48-back is a truly unique design that stands out in particular because of the white box on the rear where the barcode would normally reside, which bears the text "Marketed in New Zealand by Toltoys NZ Ltd under license from General Mills Creative Products Pty Ltd Australia". It also has a distinct white circular space for retailers to write in the price, where the proof of purchase is found on US cards.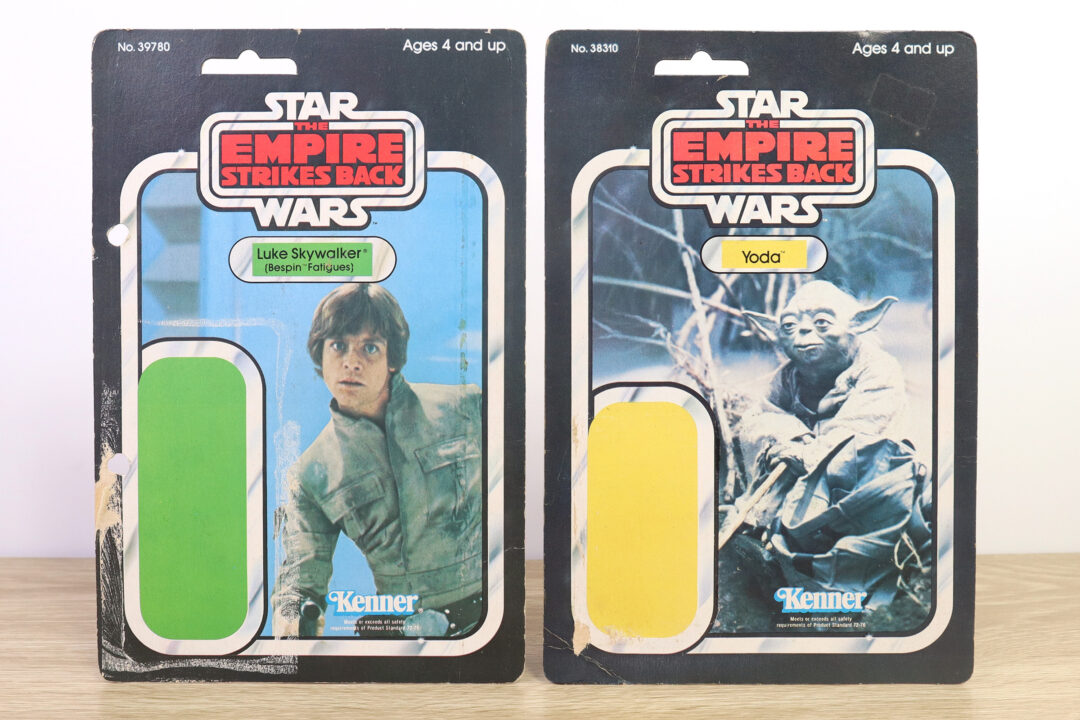 In addition to being very slightly wider than US cards, other distinguishing aspects include the matt finish of the printing on the rear of the cardback, small radius corners, and an unmistakable, flat-based peg hanger hole. The cardback is otherwise similar to the US ESB48A, promoting the Scout Walker, Rebel Transport, Tauntaun, Wampa, and Mini-Rigs.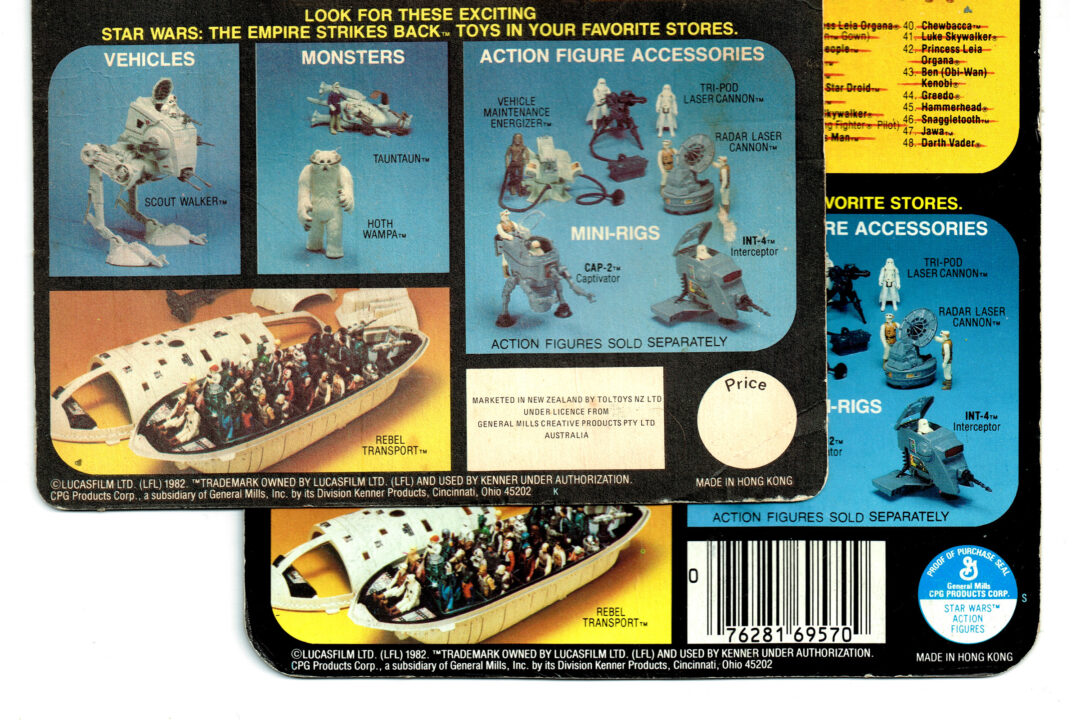 Footnote: we first wrote about the Toltoys NZ 48-back cardbacks on the SWNZ website back in February 2006 (Internet Archive link). Since then, we have added a lot more research and content about the products and history of Toltoys NZ – check the list of articles out here.