Vintage Yoda Mini-Action Figure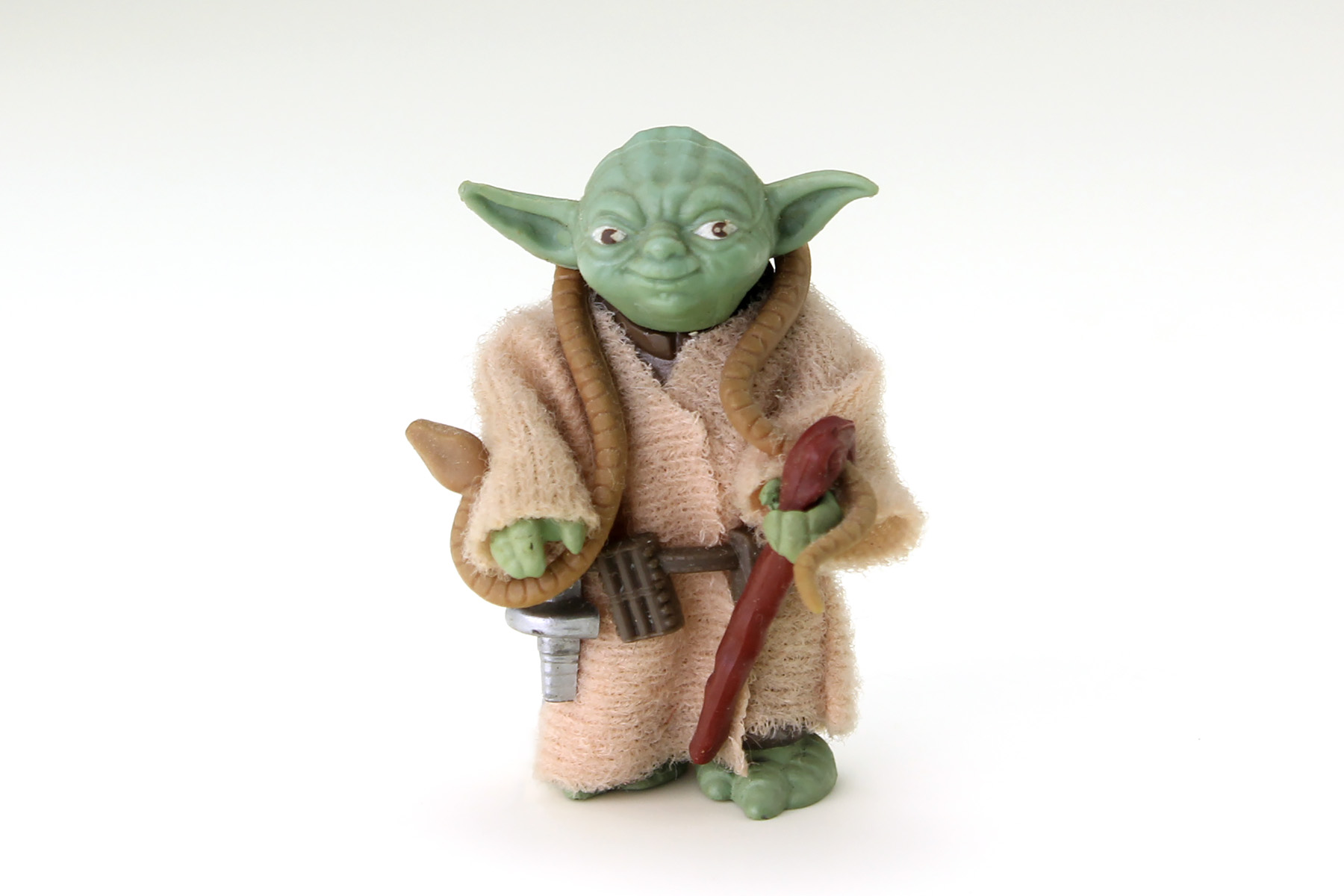 The vintage Yoda mini-action figure by Kenner came with the most accessories of any from the mini-action figure line – including a removable belt (which actually includes his necklace "flute" pendant attached to it, along with a pouch and what is assumed to be the camping lamp he battles R2-D2 for), snake, cane, and removable robe. Yoda came out in the first Empire Strikes Back wave of 1980.
This is the actual figure from my childhood collection. I used to photograph him in the long grass or garden to simulate a Dagobah landscape… alas, none of those physical photos survived.