Young Jedi Adventures – Jedi Showdown Pack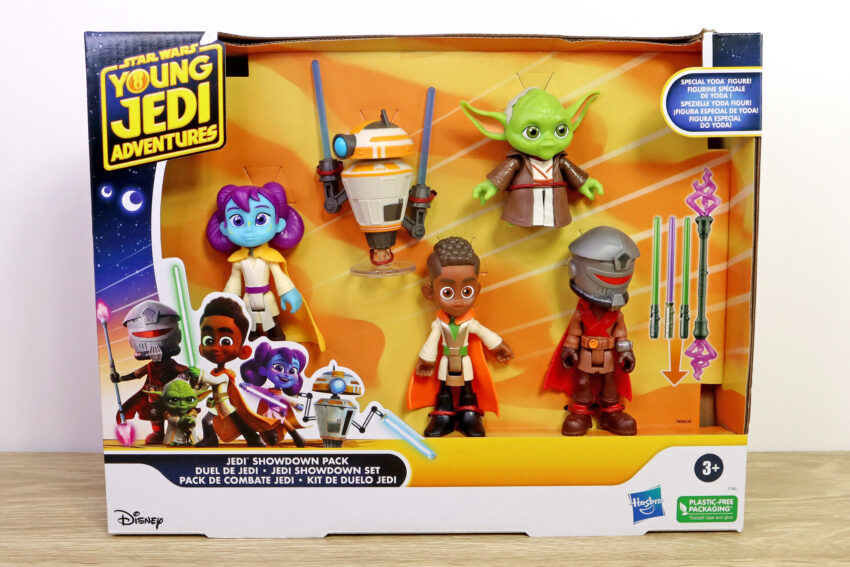 Today's unboxing and review features the new Young Jedi Adventures range of figures. The Hasbro range features characters from the new Disney+ animated series, set in the High Republic era before the prequels.
We recently spotted the 'Jedi Showdown Pack' at a local retailer, and we were keen to check out the figures ourselves after seeing the range previewed at Celebration Europe earlier this year.
Check out my unboxing video –
The Hasbro toy range for Young Jedi Adventures features figures and vehicles from the new Disney + animated show. Previewed at Star Wars Celebration Europe a few months ago, the new range is bright and colourful – and it immediately drew me in. I have collected a range of 'cute' kids Star Wars merchandise over the years, including Itty Bittys, Galactic Heroes, and Mission Fleet, so I was keen to add a few pieces from this new range to my collection.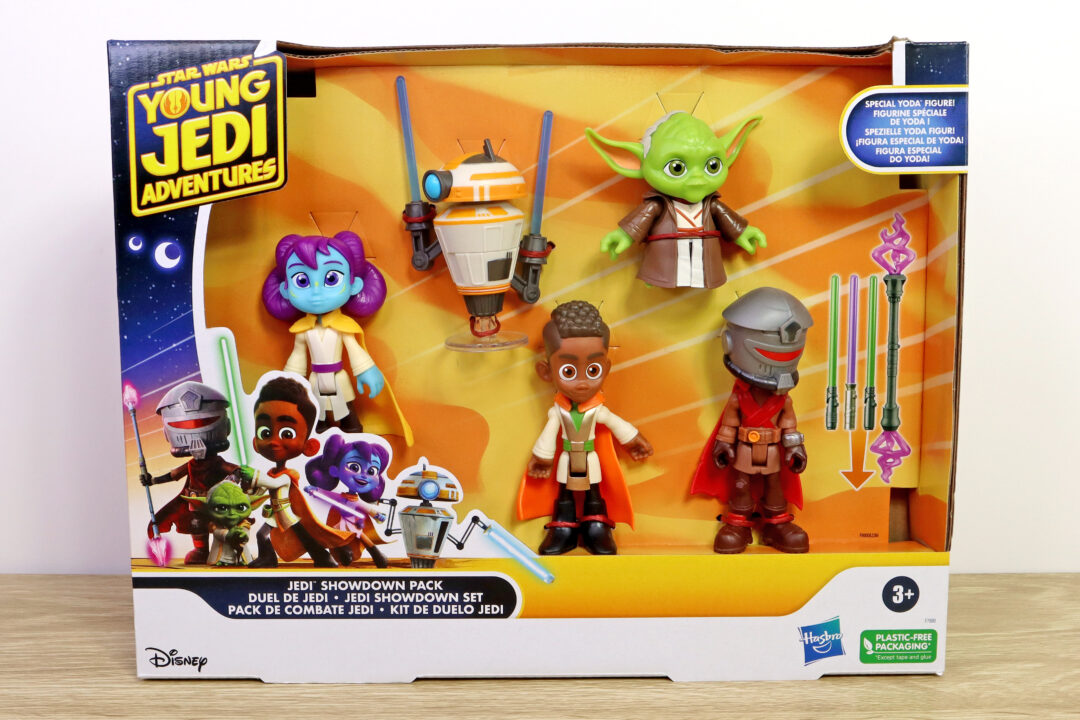 This 'Jedi Showdown Pack' includes five figures – Lys Solay, Kai Brightstar, Yoda, Taborr, and a training droid. The packaging notes that this pack includes a 'special Yoda figure' – which is different to the version of Yoda that is available separately.
Each character comes with a weapon to hold, while the training droid has two blue training blades permanently attached.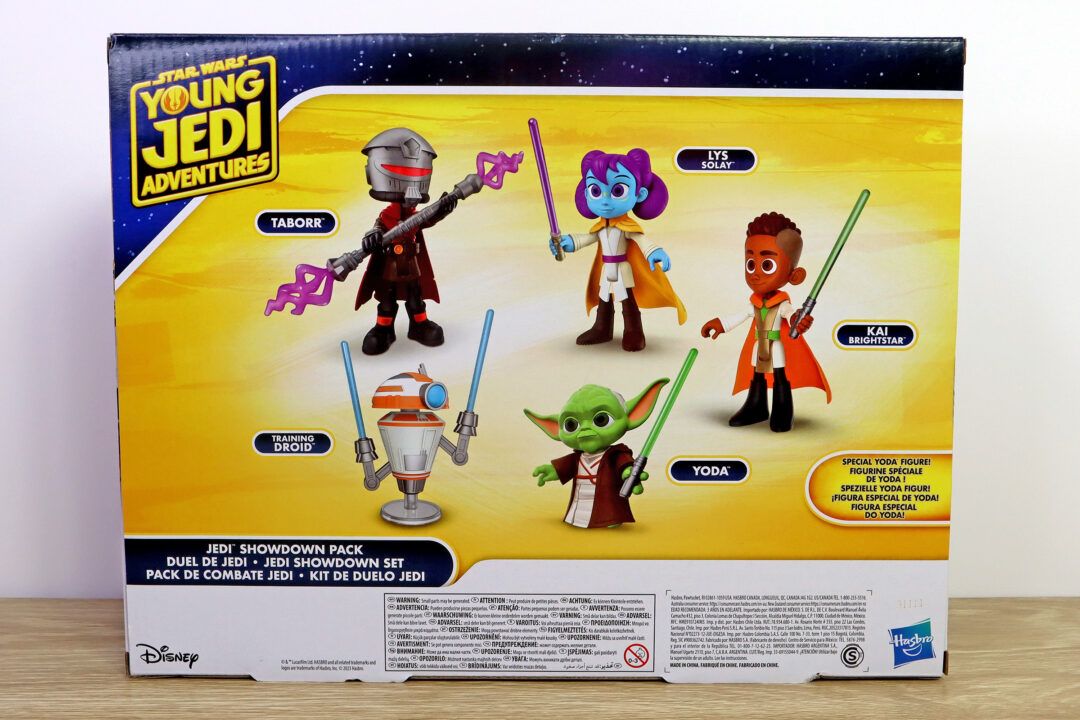 Taborr is the tallest figure, measuring approximately 11cm high, while Yoda is of course the shortest at approximately 7cm high. This is a good size to hold, and they all stand up reasonably well on their own.
My main critique of this set is that one of the main characters from the show, Nubs, isn't included here in this set, alongside fellow young Jedi Kai and Lys. Nubs is available separately in a few ways – as a standalone figure, in a set with a speeder bike, and in another set with a starship. I guess this is to make sure that most fans will buy at least one other product from the line to complete the lineup from the show.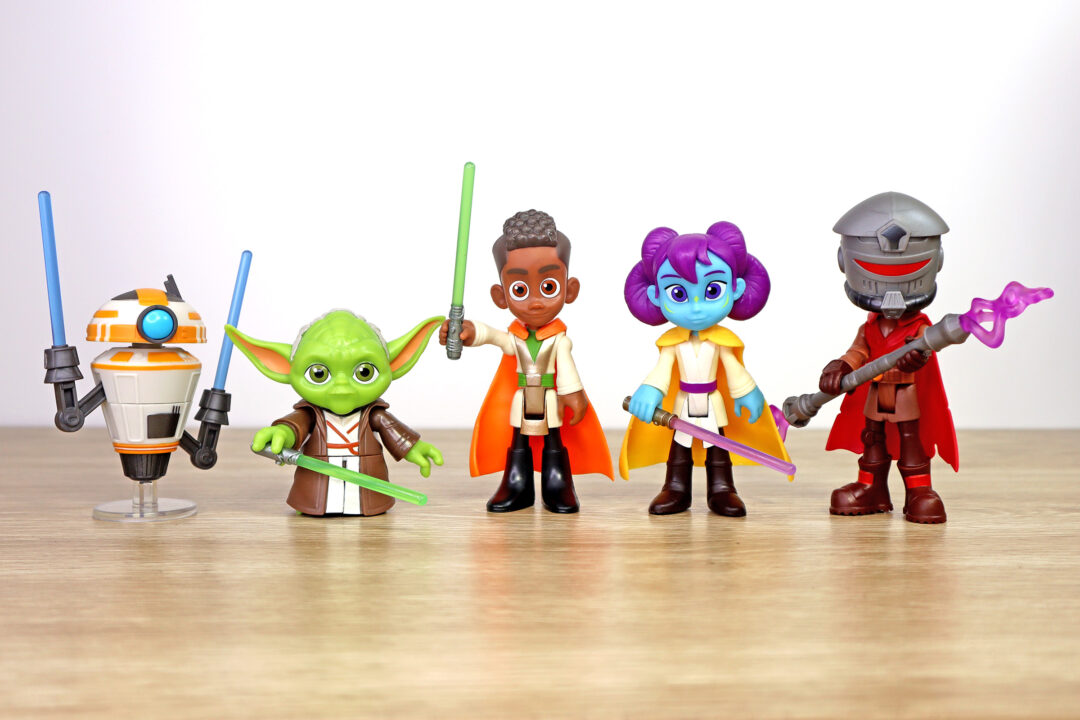 Lys, Kai, and Taborr all have removable capes, which helps if you want to pose the figures sitting down. Yoda has a peg hole in his back, but his robes are not removable, so perhaps this is for some other feature, like interacting with the Tenoo Jedi Temple playset (which is on my wish list).
The training droid is attached to a clear plastic stand, and can spin around freely. The blue 'training' blades are permanently attached, so they won't get lost. The droid's arms don't move, so they are fixed in one pose.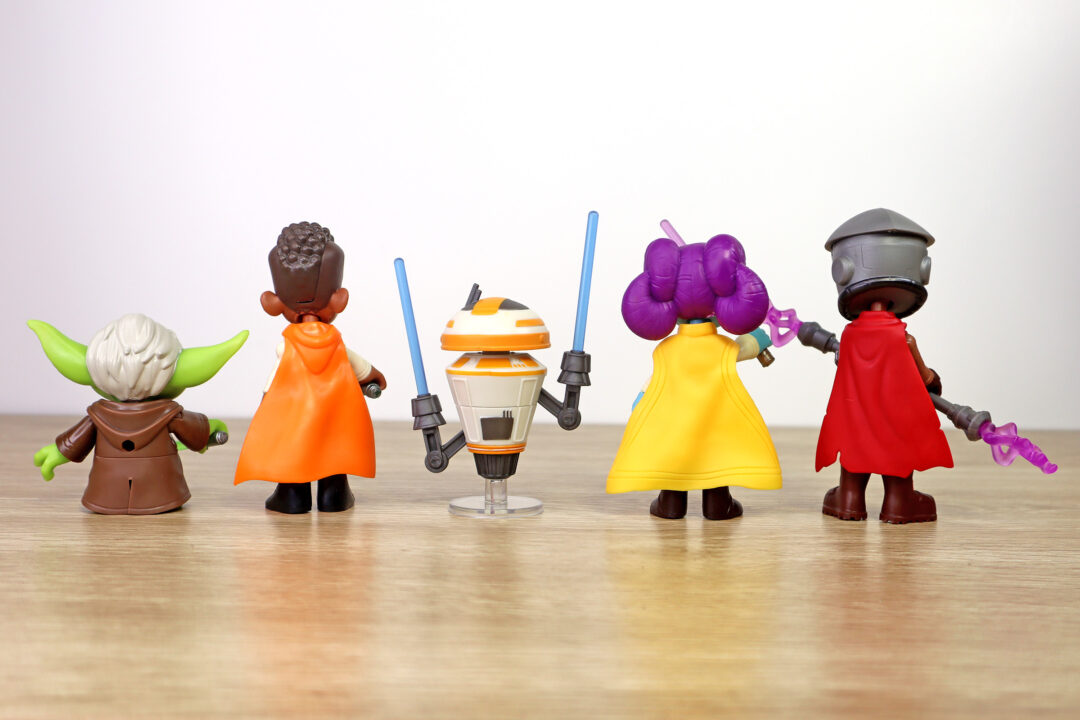 The characters hold their weapons well, and the simple articulation (shoulders and wrists) works well for some classic lightsaber poses. Add in the training droid with two blades, and kids can recreate some of the fun training scenes seen in the animated show.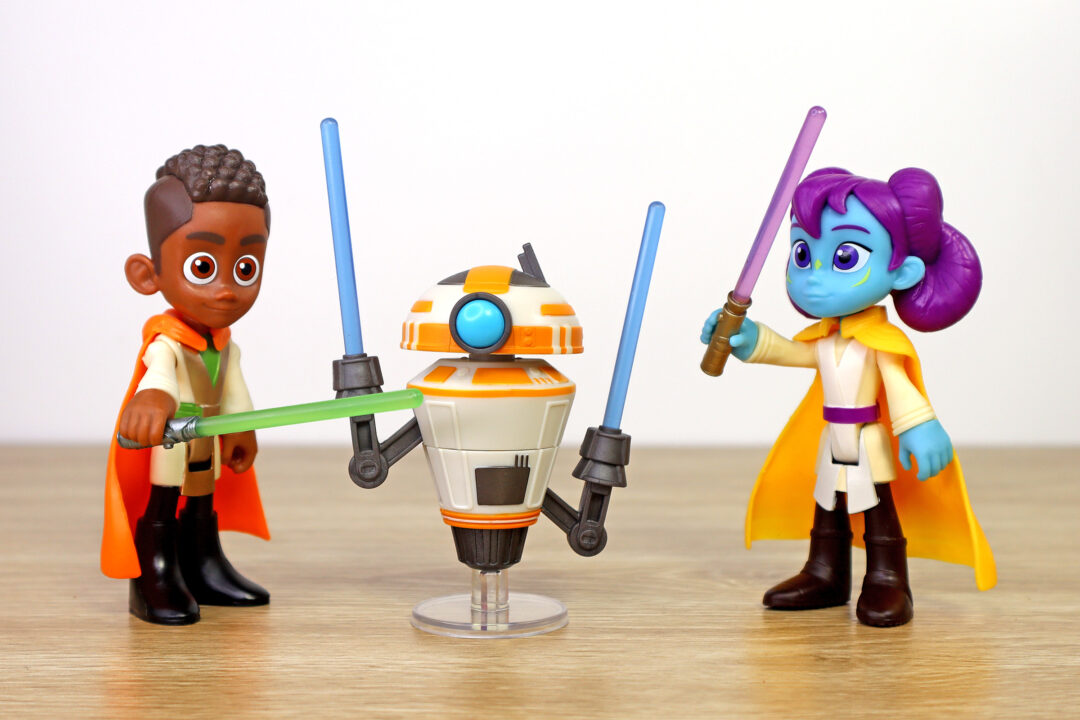 As you may have guessed, I have also picked up a few other items from the Young Jedi Adventures toy range – including the standard individual figures for Lys Solay, Yoda, and Nubs, as well as Lys with her speeder bike, and her lightsaber. This toy range hit our local stores during school holiday toy sales, so it was a great time to pick up a few of my favourites from the range while they were all on sale. I'll be unboxing those additional figures soon.
One of the friends in the show, starship pilot Nash Durango and droid companion RJ-83 aren't in this set either, but if you are keen to add Nash to your collection, the upcoming set with the Crimson Firehawk starship would be the way to go.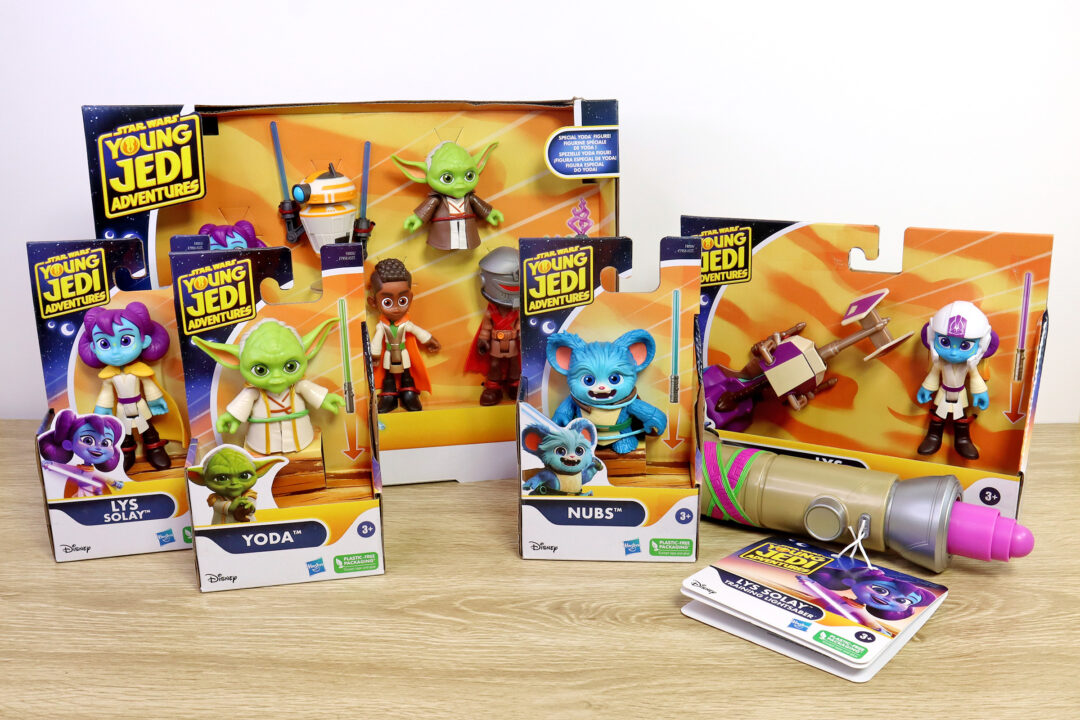 Overall, this is a fantastic set if you are keen to collect the set of character figures from the show – coming in much cheaper than buying the figures individually. The figures are bright and colourful, with enough articulation for simple poses or play time.
May the Force be with you!