1977 Helix Star Wars Character Erasers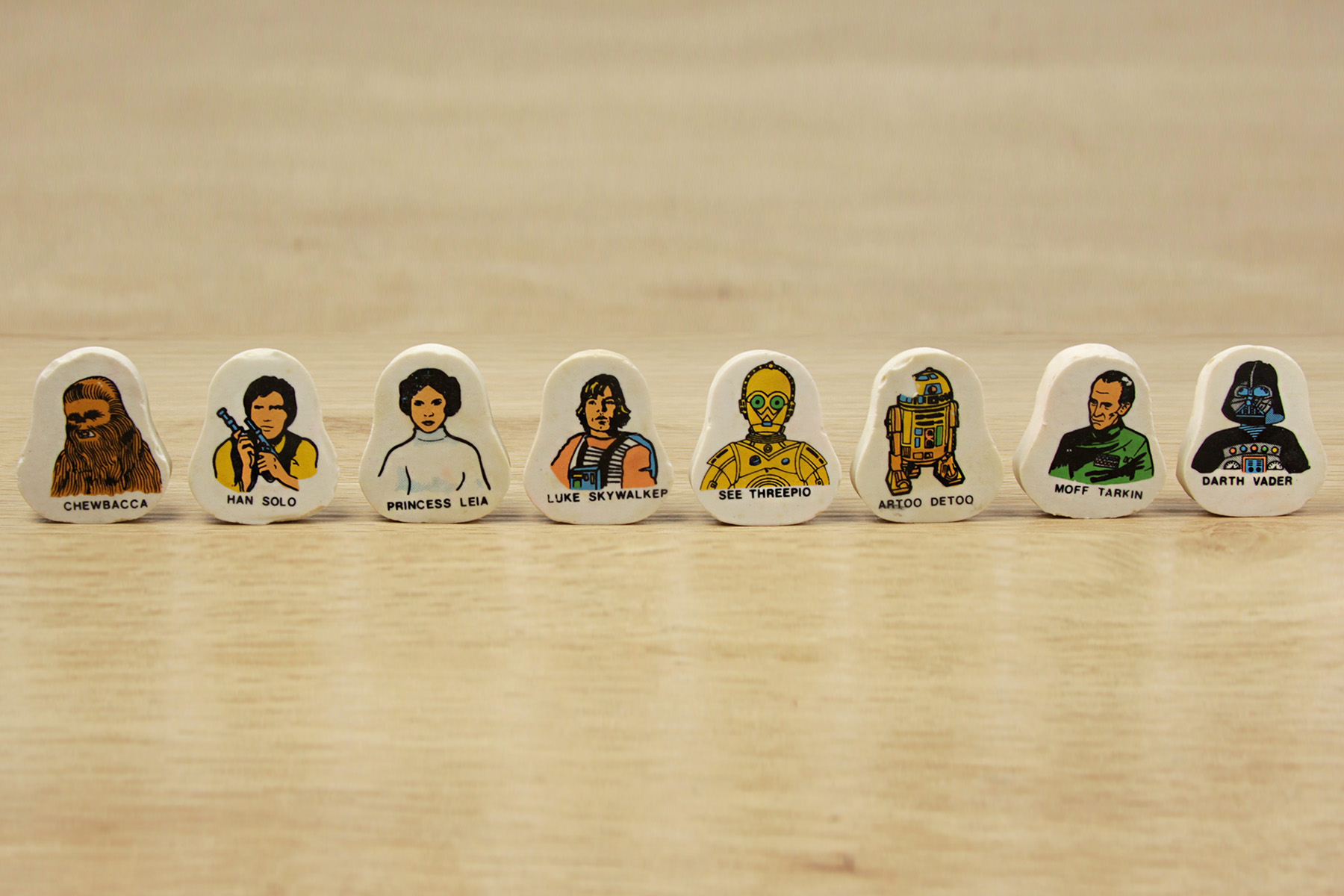 These Star Wars: A New Hope character erasers were manufactured in the United Kingdom by Helix Stationery, but were very common and popular in New Zealand in the late '70s (check out our previous article on the 1977 Helix Star Wars Coloured Pencils). The graphics were simple… and occasionally heavily interpreted (check out Darth Vader's funky chest box, complete with speedometer, water temperature, and engine warning lights) – nevertheless, they have become equally popular and sought-after collectibles 40+ years later.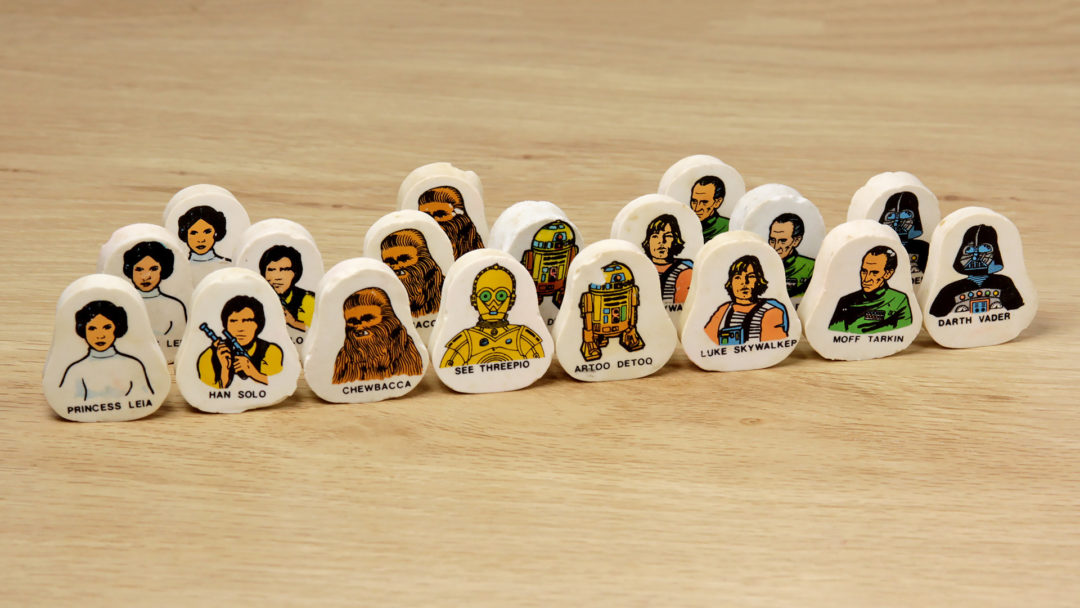 I had a few of these as a child… some were actively used, and used up. I've re-collected them up over the years – a process that involved the purchase of several bulk lots and the acquisition of a few doubles. The erasers actually came in a couple of different thicknesses. I eventually aim to get full sets of both the thinner and the thicker versions of each character.
There were a lot of other stationery items from Helix that came out down under. I'm really happy to have these nostalgic pieces alongside the other tools of my childhood, like the maths set and coloured pencils.