Hologram Princess Leia and R2-D2 Funko Pop! 2-Pack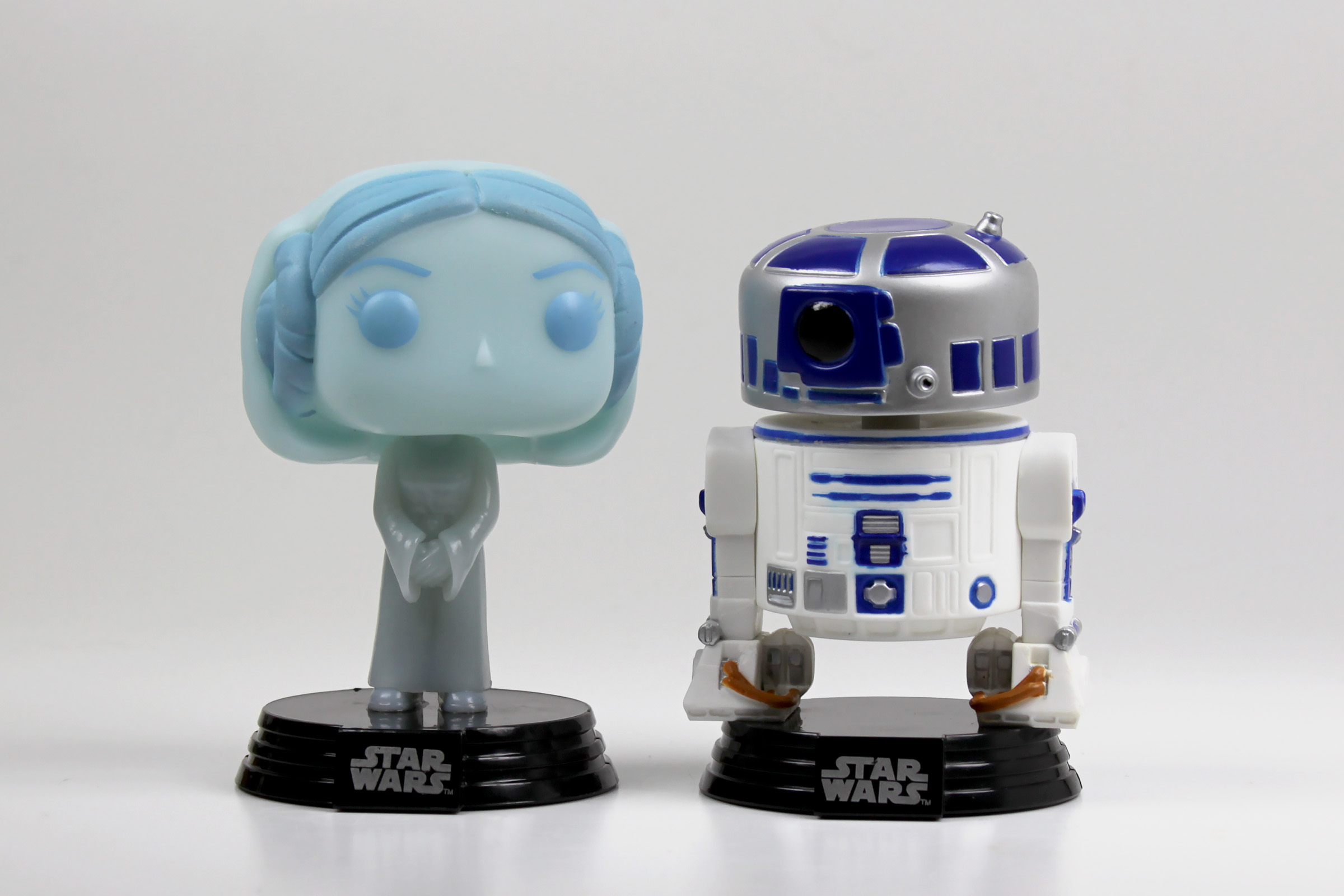 I'm not a Funko completionist, but I like to collection Star Wars Pop! Vinyl figures when I can – especially of Princess Leia. While browsing the dealer tables at Armageddon Expo Auckland last year, I came across this Leia and R2-D2 set for a great price and grabbed it. Carrie Fisher's birthday coincided with the convention that weekend, so I was especially happy to find a new Princess Leia collectible for my collection.
This particular set is marked as a Funko 2017 Summer Convention exclusive.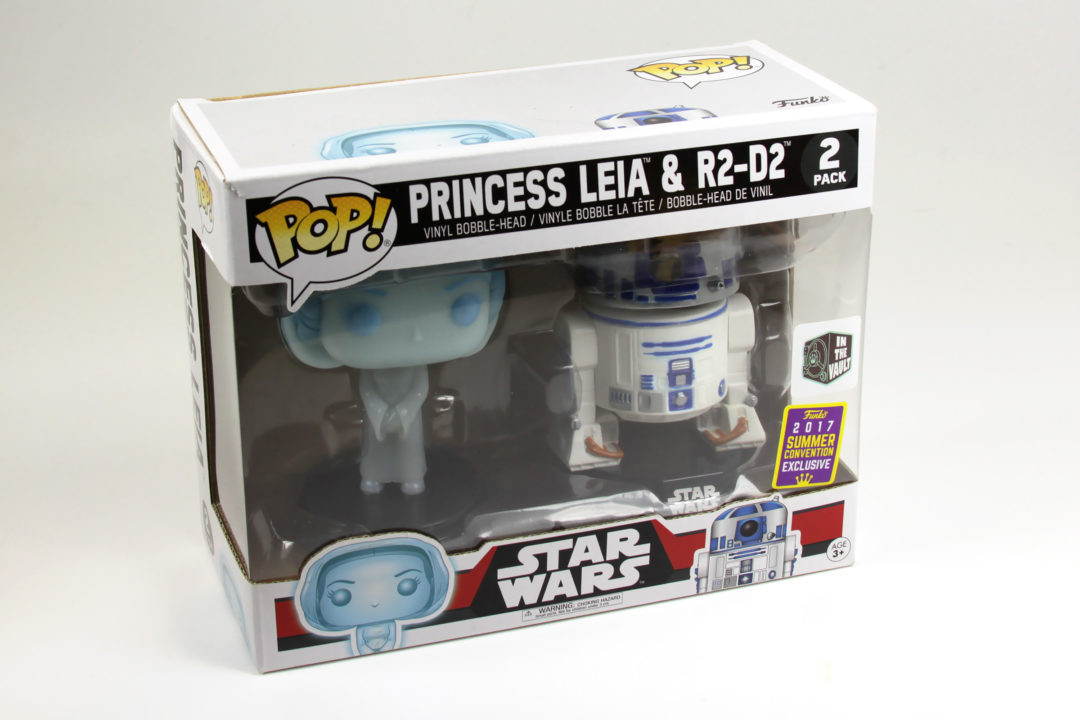 This Funko Pop! Vinyl 2-pack features Princess Leia and R2-D2 figures. Each figure is separate with their own stand, not a joining display base. The set is inspired by the scene from A New Hope where R2-D2 plays Princess Leia's hologram message for Obi-Wan Kenobi and Luke Skywalker.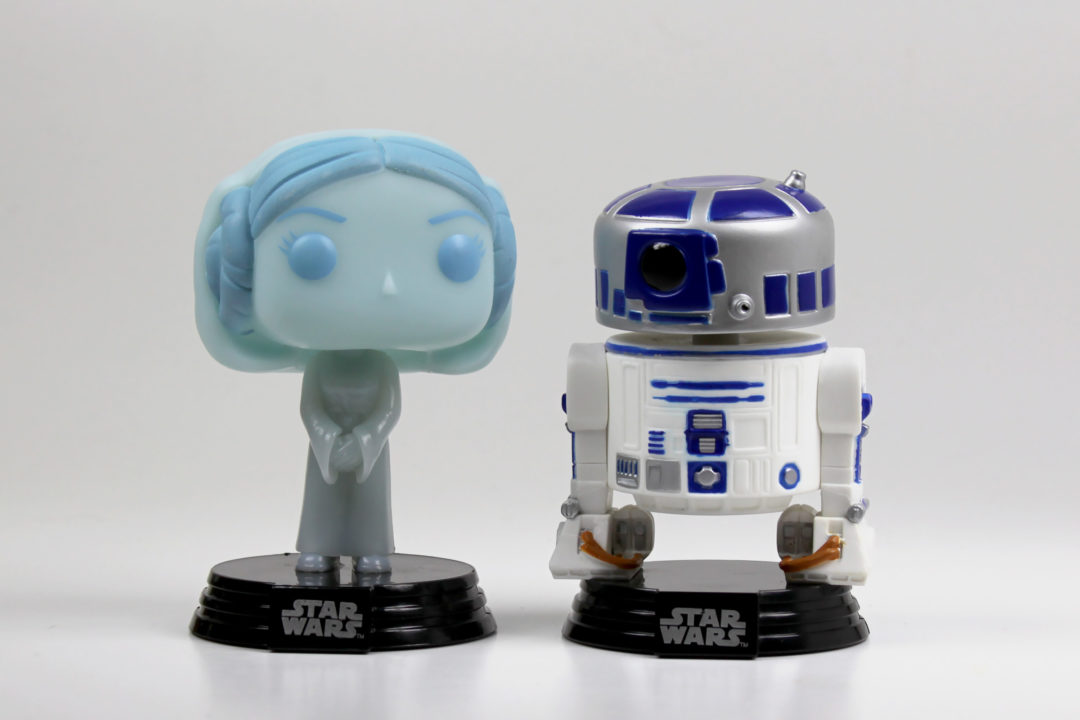 The Leia figure is sculpted with her hands clasped together and her dress hood up, as she does in the hologram message. She is cast in a pale blue plastic, with blue paint accents for her hair and face. The R2-D2 figure is a classic astromech design, with R2's distinctive white, silver and blue paint job.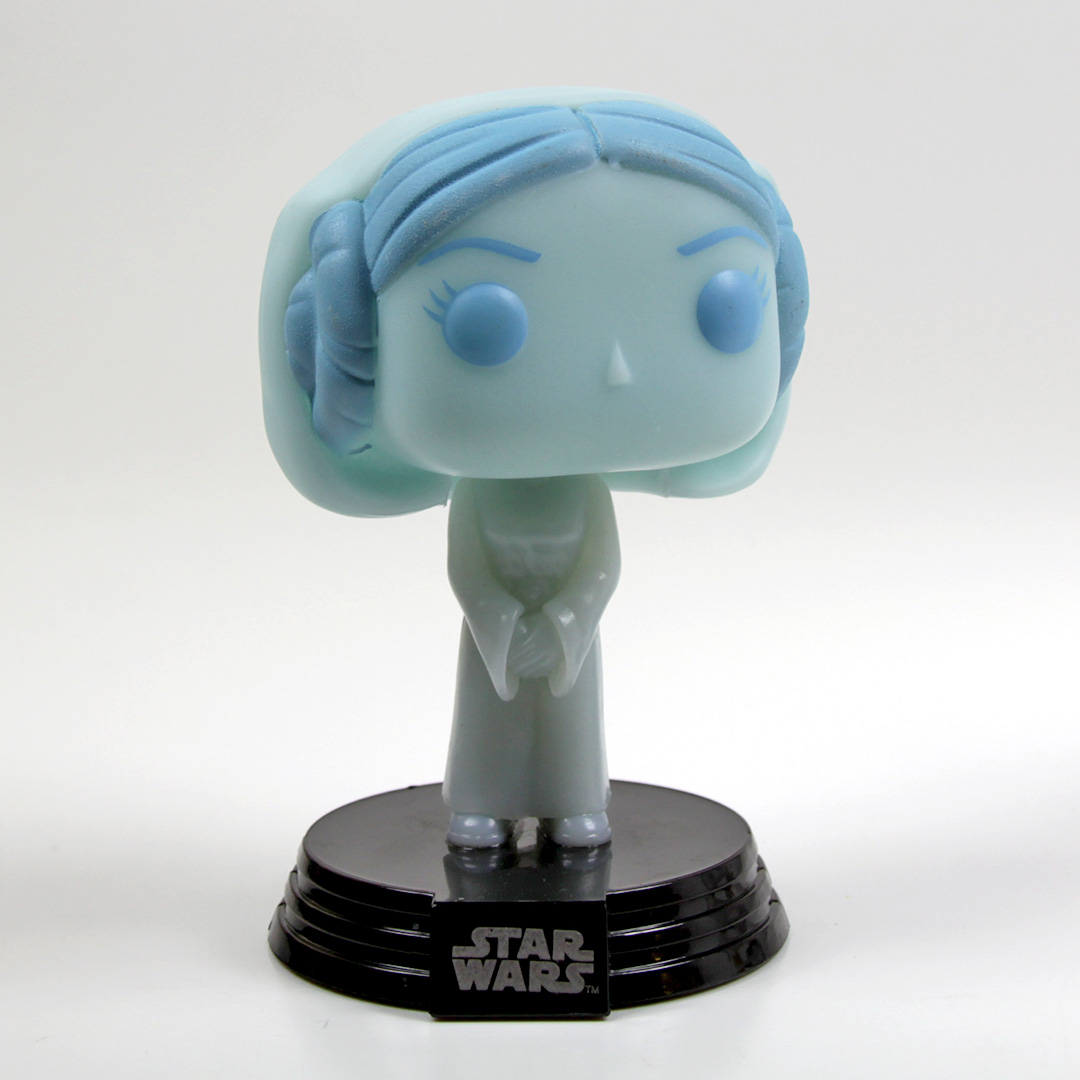 The sculpt for this hologram version is also used for other variants, like the gold chrome version that came out this year. I hope Funko release this style of Leia Pop! Vinyl in a standard painted version, like the original – it would make a great set with these other variations.