Huge Star Wars Rock Candy Lollipop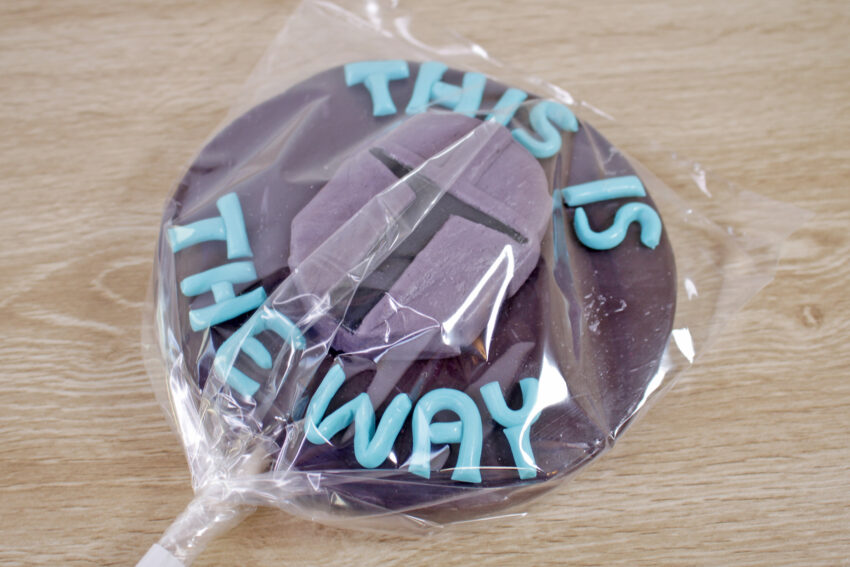 To celebrate Star Wars Day on May the 4th, we wanted to include some Star Wars food. Every Armageddon Expo, Sweet Rock Candy Artists has a booth full of fabulous candy including Star Wars inspired lollipops. At the recent Christchurch event, we decided to treat ourselves and get the biggest Star Wars lollipop!
It was a great way to incorporate some Star Wars food into our May the Fourth celebrations, and of course like all food, it couldn't last, so we took some photos and a quick video before it was enjoyed. We just wanted to record this awesome Star Wars lollipop to remember 🙂
The huge lollipop features the Mandalorian's helmet on the front, with bright text This Is The Way. It was quite heavy to pick up – and yes it was delicious!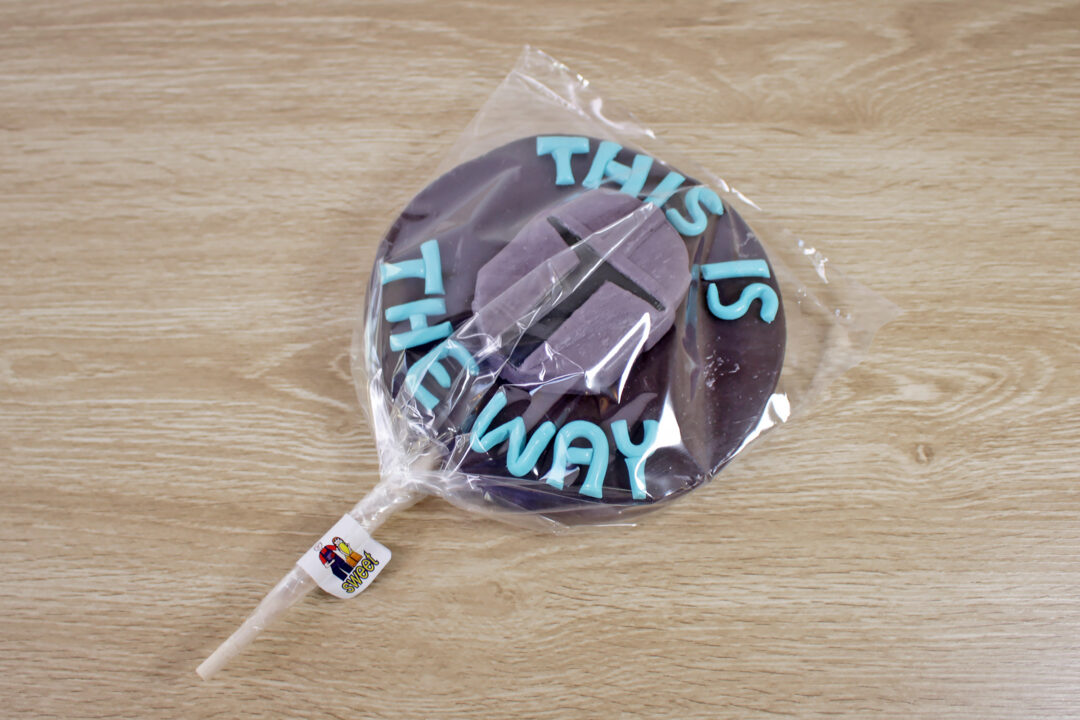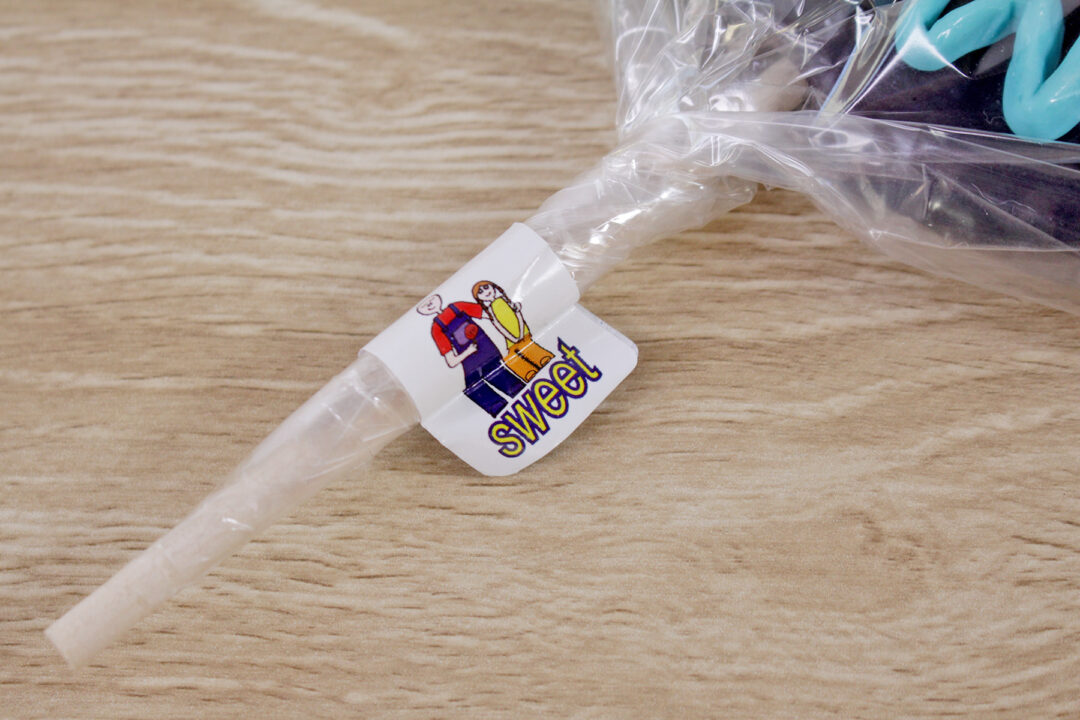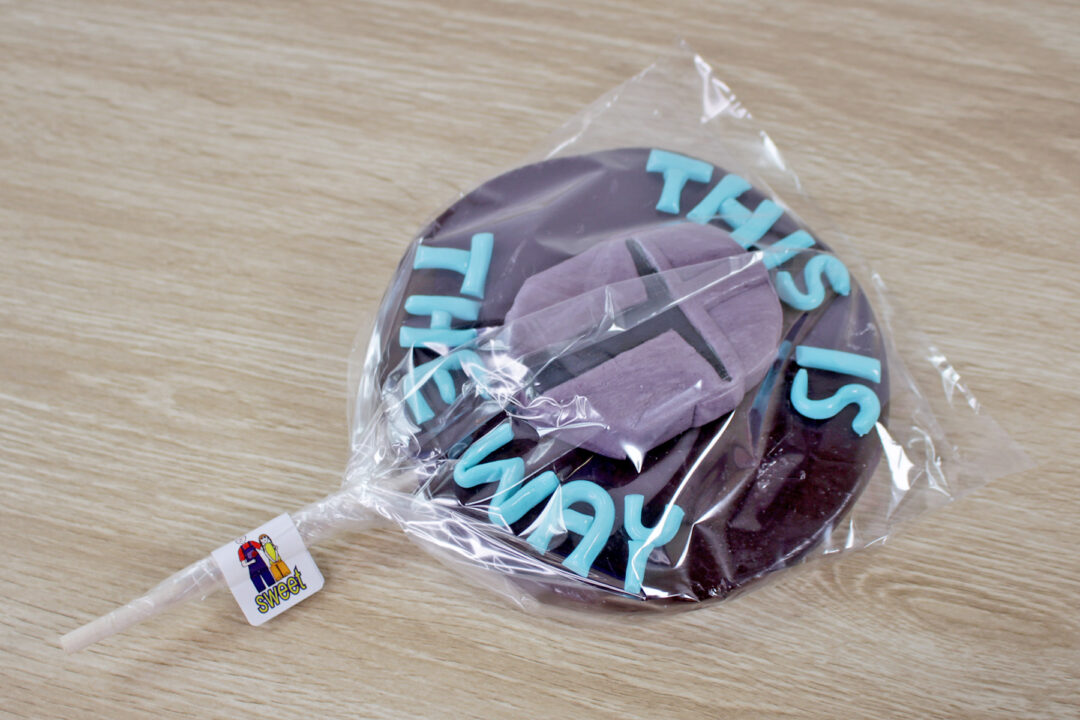 One final photo of the lollipop unwrapped. It was quickly consumed afterwards, and it was delicious! A fun Star Wars themed treat for May the 4th – This is the Way.
May the Force be with you!