Lego Brick Headz Princess Leia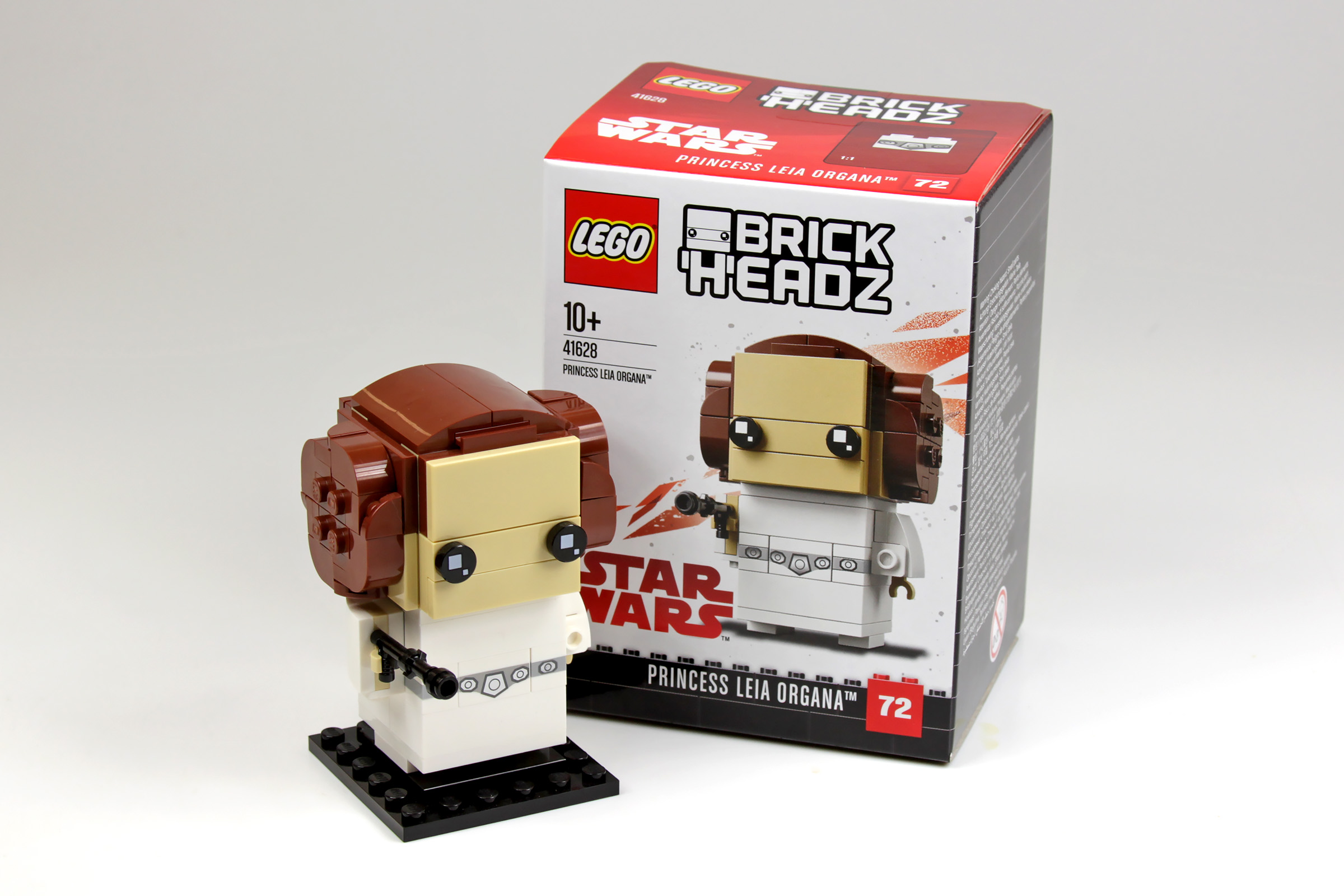 As a Princess Leia collector, I couldn't resist this cute Lego Brick Headz figure. I already have the Brick Headz Rey figure and love the stylized design – so I grabbed this Leia as soon as it showed up on sale. This figure depicts Princess Leia in her classic white dress from A New Hope, complete with her 'Defender' blaster pistol.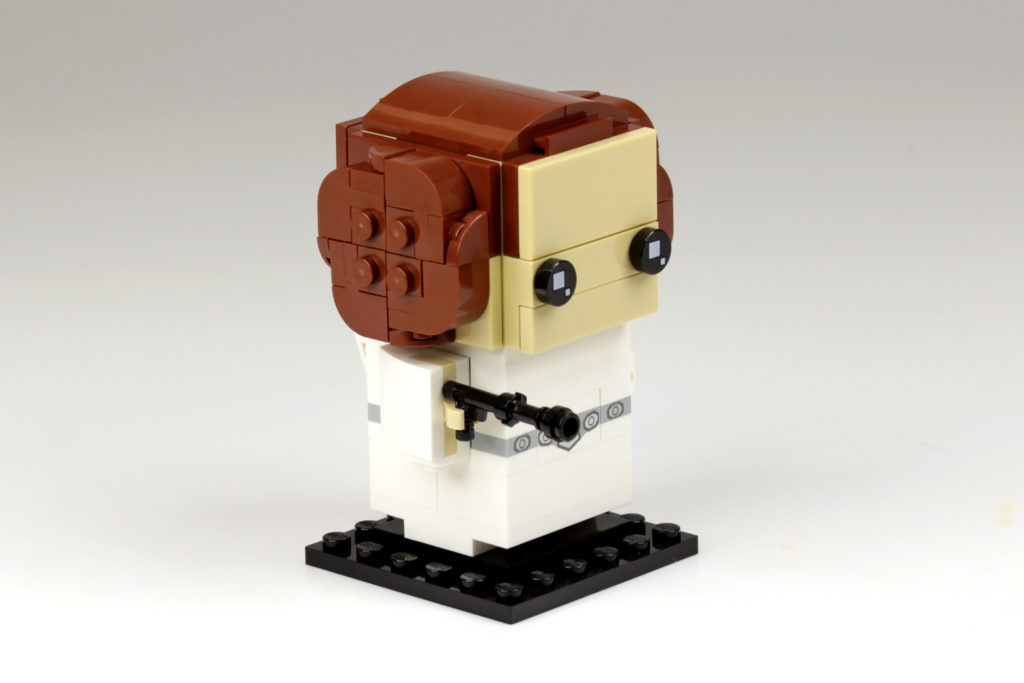 The Lego Brick Headz figures are similar in style to the popular Funko Pop! Vinyl figures, though the Lego figures are a little smaller. This Leia figure measures approximately 8.5cm high including the base. The Lego figure is a fun and quick build, great for fans like me who love Lego but don't have the space to collect the big sets alongside our other Star Wars collectibles.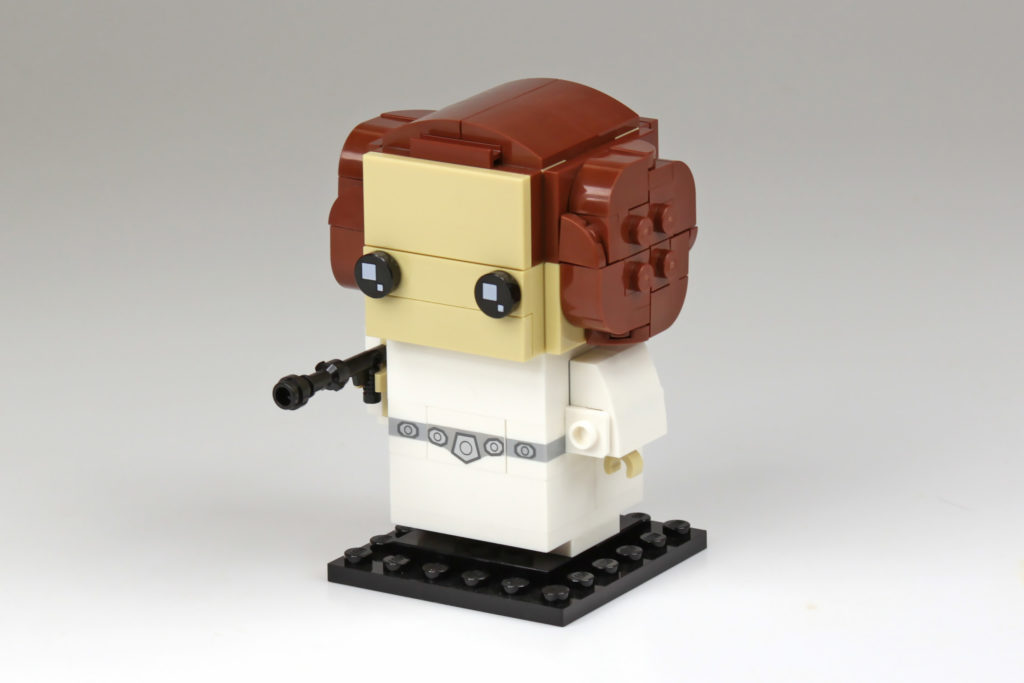 Princess Leia's white dress doesn't have too many details, so it translates well to this simplified block design – plain white for the dress, with a few pieces that have a printed belt detail that goes all the way around. The figure even has her large draped hood at the back. Her iconic bun hairstyle translates really well in Lego brick form too.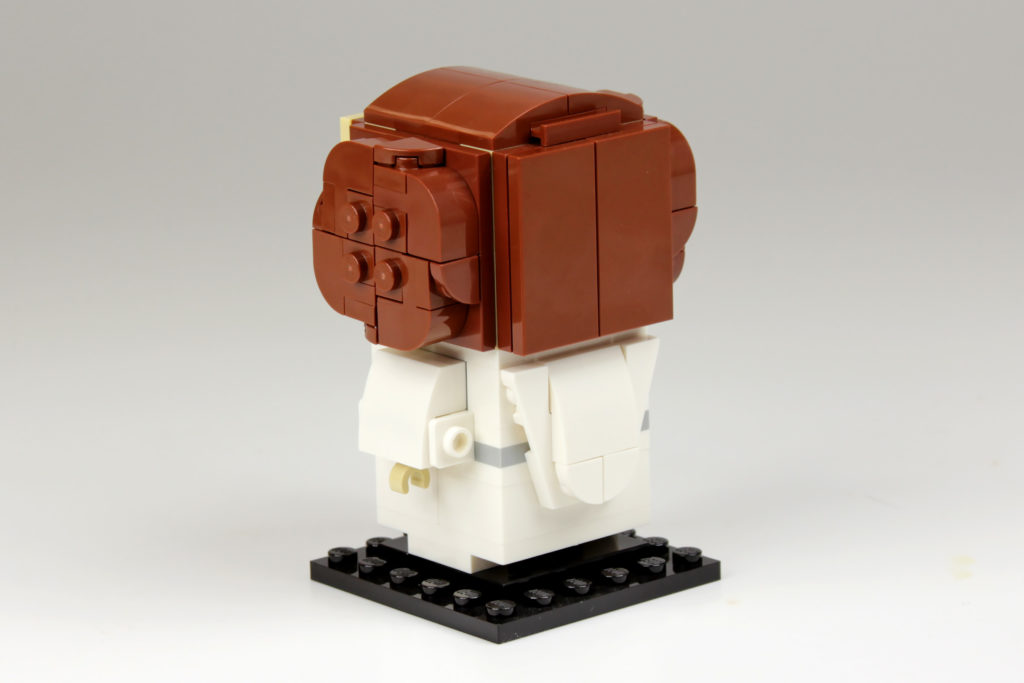 Now, it's not often I find something in a Lego build that I think I could do better, but this particular detail had me a little baffled. The back section of Leia's hair is made of two brown rectangle pieces. In the instructions, the plates are put on horizontally – but the line between the two pieces makes the perfect 'hair part' detail – if placed vertically. When Leia's hair is parted to form her hair buns, her hair is parted down the middle, so placing these two pieces vertically forms the 'part'. So I changed the orientation for my figure – a small detail, but one that makes so much more sense to me.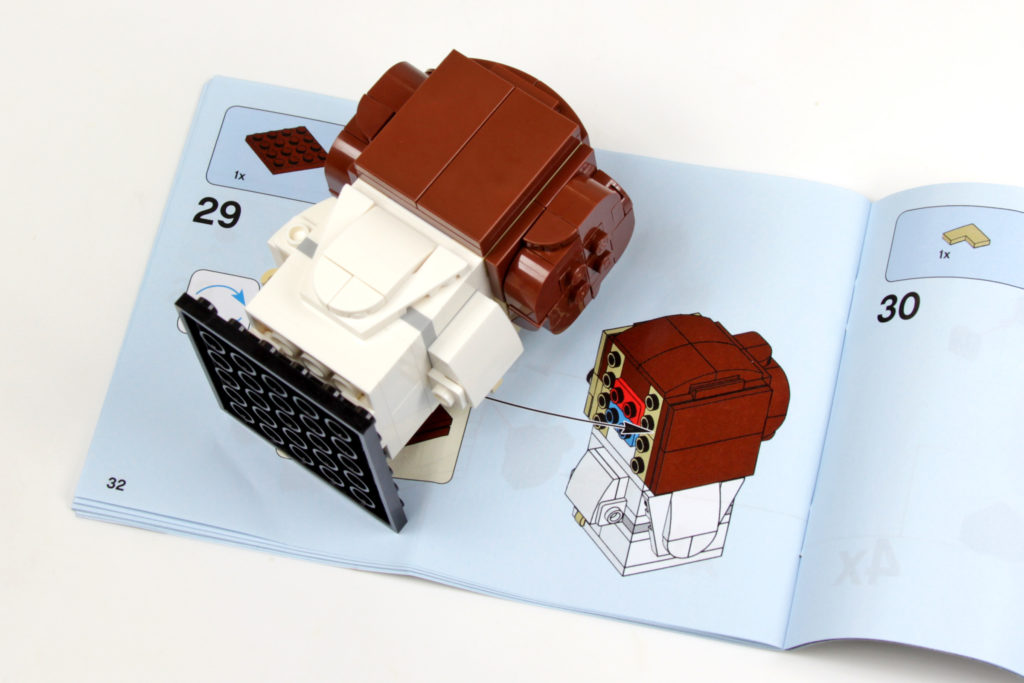 I really like the Lego Brick Headz figures – a great way of collecting Star Wars Lego without going down the rabbit hole and collecting all the big scene sets and mini figures. I hope to see more in the line – especially Queen Amidala so I can display her beside Leia and Rey.