LEGO – Building the Armored Assault Tank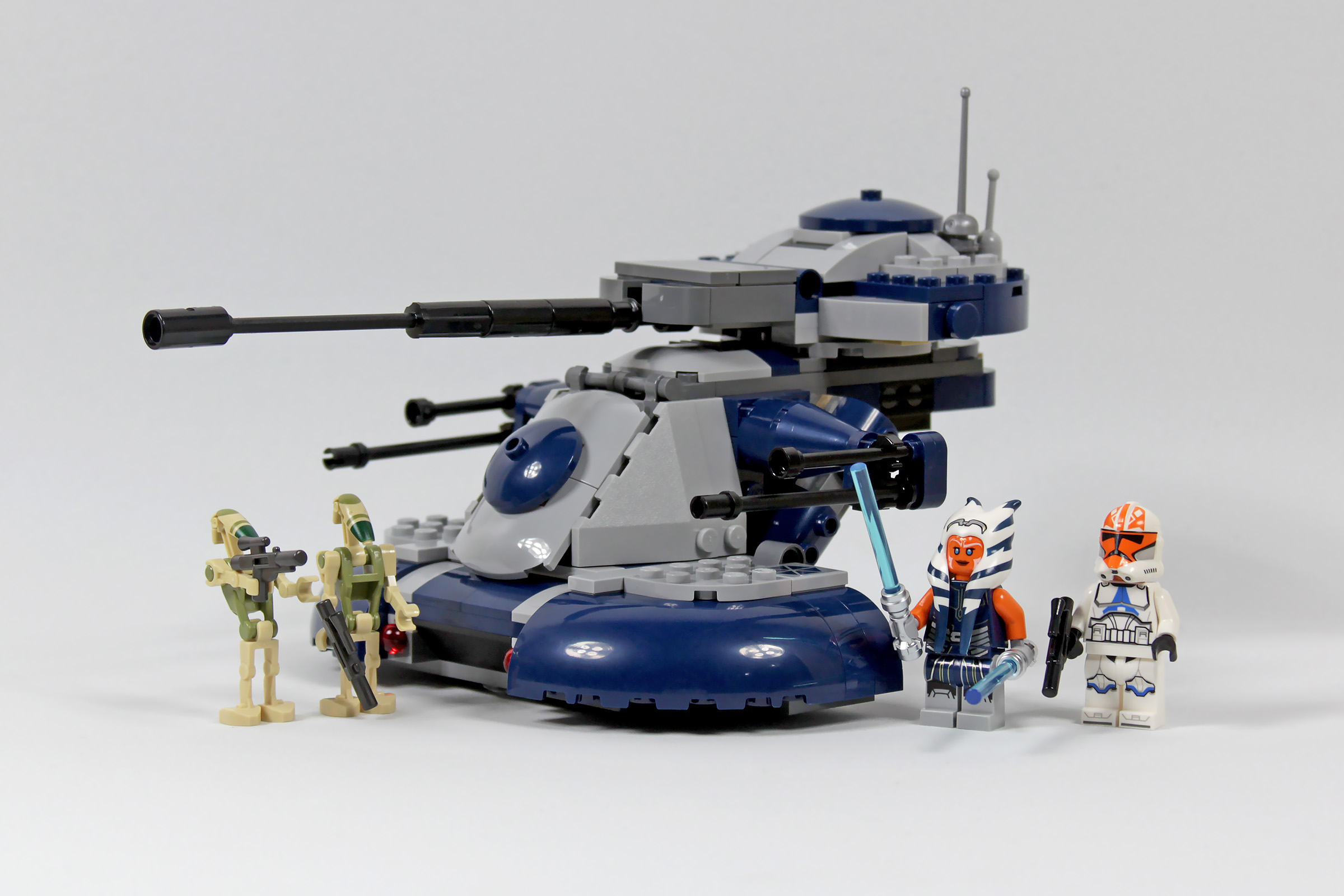 I've been feeling a bit nostalgic lately, and recently did a big sort through of my childhood Lego – I even rebuilt one of my favourite sets. If there's something I've learnt about Lego, is that playing with it makes you want to buy more of it. So, adding this new Lego Star Wars set to my collection should come as no surprise. Introducing Lego Star Wars set #75283 Armored Assault Tank.
This set represents officially dipping my toe back into collecting Star Wars Lego sets. I originally had a lot of the sets from the prequel era, but sold them all to focus on my action figure collection. Nowadays I tend to let my passions direct my collecting, rather than trying to stick to a specific format, so I'm enjoying collecting a wide range of Star Wars items – whatever sparks joy. So, that means that Lego is back on the shopping list! Will I go back and reacquire the sets I sold? Maybe, maybe not, but for now I'm happy to pick up a set or two that feature some of my favourite characters and vehicles – like this set with Ahsoka!
The Lego Star Wars Armored Assault Tank #75283 includes a AAT vehicle, two mini-figures (Ahsoka Tano and Clone Trooper), and two battle droid figures (total count = 286 Pieces).
I had so much fun building this set! I first got into Lego Star Wars around the release of Attack Of The Clones in 2002, so many of my original sets featured clone troopers and battle droids – I even had the fabulous Republic Gunship! This set felt like the perfect way to get back into Lego Star Wars – prequel era, it includes a clone trooper mini-figure, two battle droids, and as an added bonus, a great Ahsoka Tano mini-figure too!
This set is inspired by season 7 of The Clone Wars, so it features Ahsoka Tano in her blue and silver outfit, with blue lightsabers. That was such an epic season, so I'm glad to see some great Lego sets for it. The instructions were easy to follow, and it didn't take too long to build. I don't have a specific spot to display Lego in our collection yet, so this will probably go alongside some of my other Ahsoka Tano collectibles for now.
I'm already eyeing up a few other neat Lego Star Wars sets, they are creating some amazing designs these days!