LEGO Star Wars Mosaic Build Event Swag
We went along to a local Lego Star Wars 20th Anniversary event yesterday, which was a really neat display. We were there to see the completion of the huge Lego Star Wars mosaic mural, but when we arrived we realised they were also giving out free Lego to fans as well!
The event had several build tables set up, with three different options – build a tile for the mosaic mural (but not keep), build a mini Star Wars vehicle (to keep), and a third table with lots of random Lego to build unique creations to show off (but not keep).
We joined the queue for the Star Wars mini-vehicle build tables. It was well set up so fans could follow instruction cards to build a mini Lego Star Wars Star Destroyer vehicle. A great way to pass the time until the mural completion ceremony, it was quite fun putting together these cute sets! The mini-vehicles even included little display stands.
They also had a supply of free Lego Star Wars mini-fig key chains for those who built mini-vehicle sets or mural tiles – we choose Rey and Poe Dameron.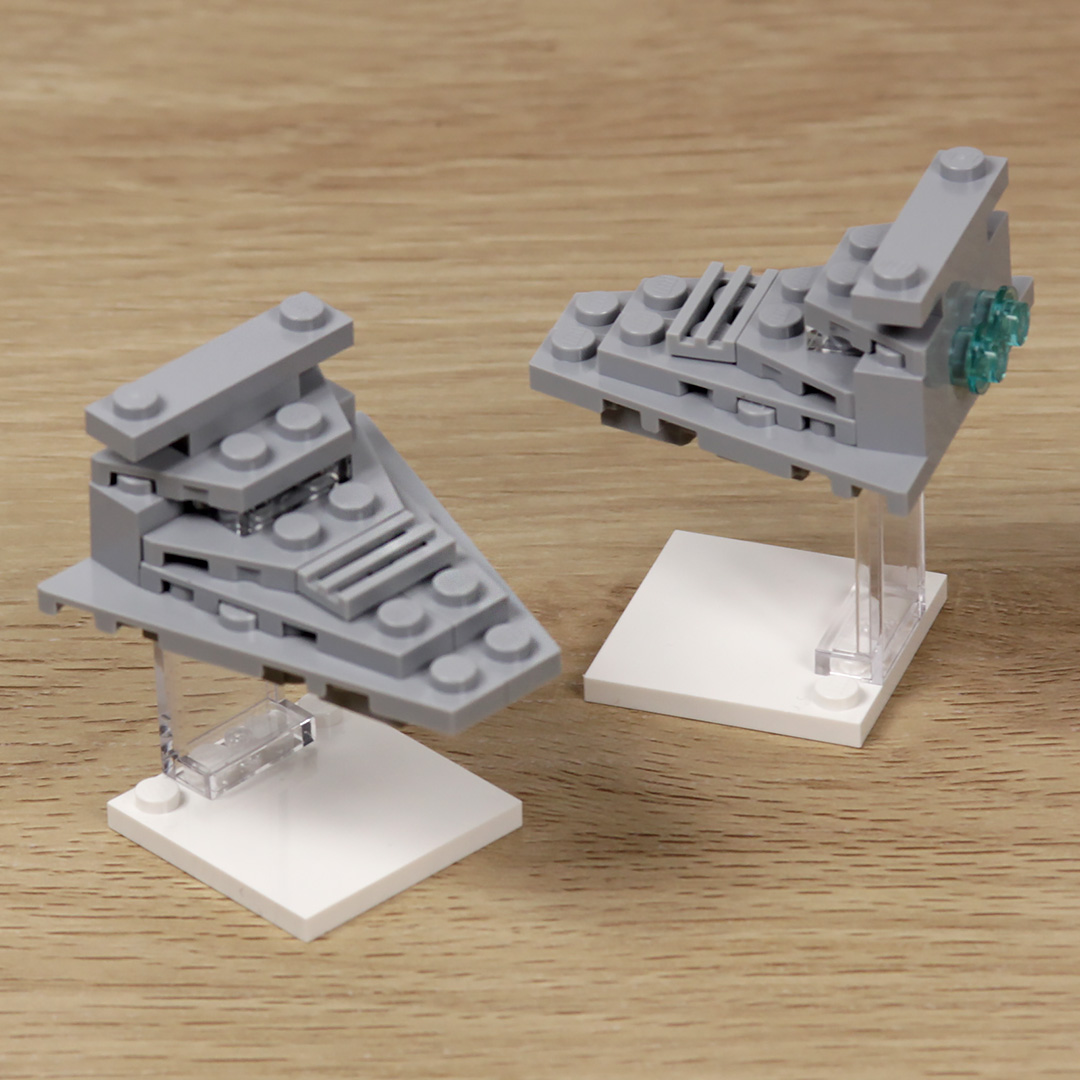 Lastly, we also picked up these Lego Star Wars sticker sets, which are quite large – as indicated in the back page image, you can put these on the wall. Perfect for decorating a Lego build space at home.
All in all, it was an awesome event celebrating Lego and Star Wars, I'm so glad we were able to attend.