Life-Size R2-D2 Replica (Progress)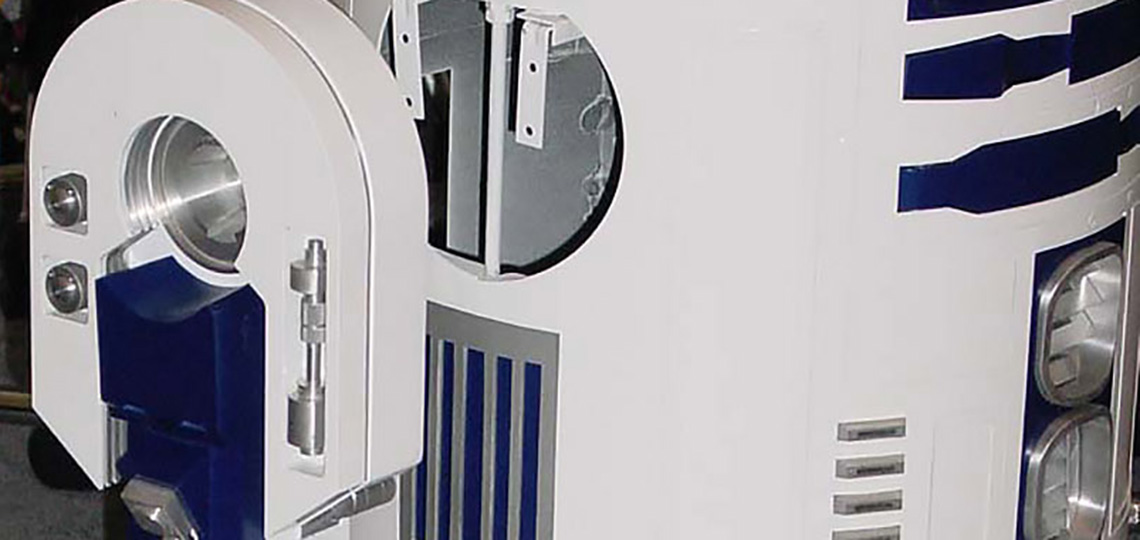 I constructed my life-size R2-D2 replica back in the early 2000s. It was during the early days of the R2 Builders club (well before 3D-printing had taken off, and when a lot of design optimisation was still being worked out) which was a great community for advice and collaborating on parts runs for some of the more complex aluminium components. He is largely constructed from aluminium elements, but with some plastic, steel, and even wood detailing.
My version has remote-controlled electronics for dome rotation, dome lighting (PSI displays, logic displays, holoprojector), and sound effects. Because I always intended for him to be displayed in the 2-legged mode, I did not construct him with the goal of full mobility in mind. He has been on display at a local Auckland Armageddon convention before, but mostly lives amongst other life-size Star Wars statues in our rumpus room.
I have described my build process in parts over on the SWNZ website and forum in a lot more detail (links below), but the following gallery combines all of my progress photos in to one place in approximate chronological order.
R2-D2 Replica Test Videos
R2-D2 Replica Work-In-Progress Gallery