Star Wars Day Collection Tour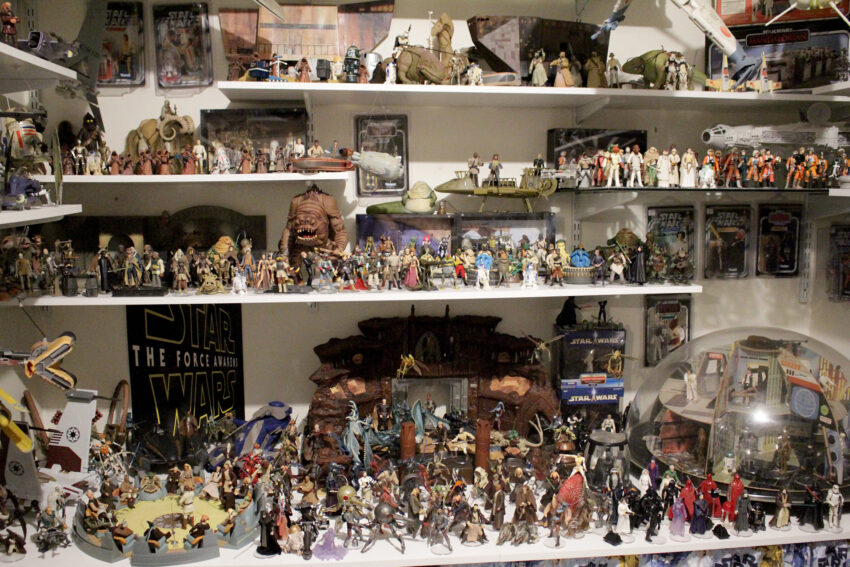 It's May the Fourth here in New Zealand – Happy Star Wars Day! May the Fourth be with you 🙂
This week we have been rearranging a few of our Star Wars collectible shelves, so we filmed an updated tour of some of our favourite Star Wars collection displays. It's awesome when you manage to find some more space by rearranging figures!
Check out our Star Wars collection tour video –
Read on for more photos –
Here is our main Star Wars life-size display area, including Han in carbonite, Gonk droid, Royal Guard, Stormtrooper, IG-88, R2-D2, and Death Star backdrop.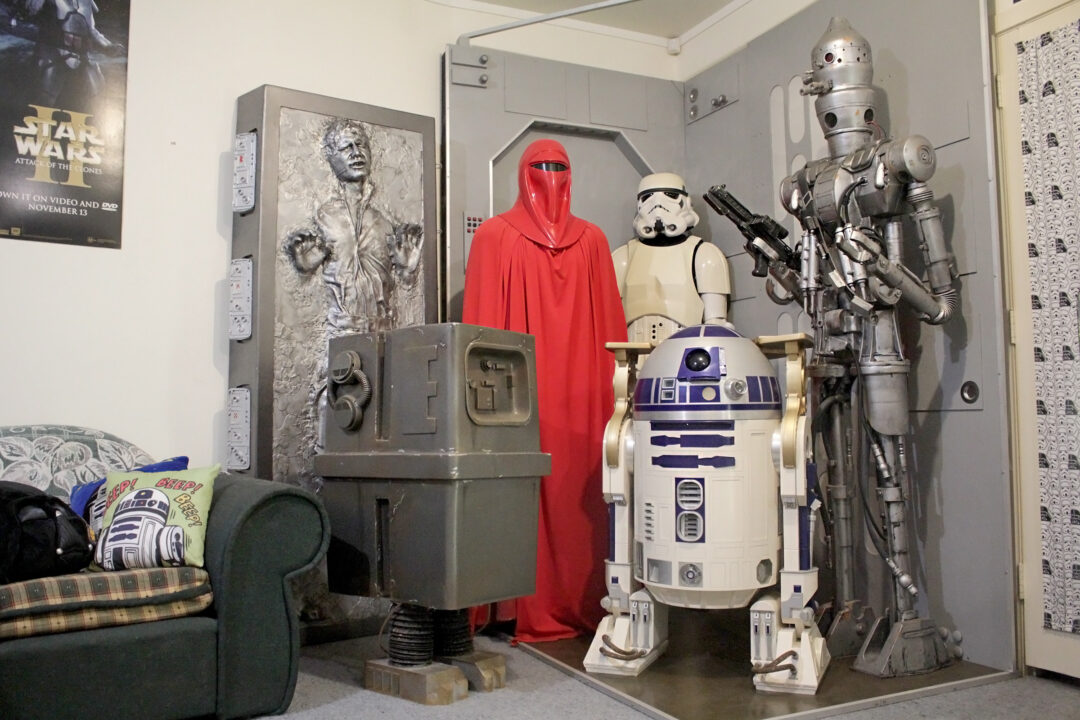 As well as our screen-used Outlander Club bar set piece (read more here), this corner houses Gentle Giant maquette statues, helmets, Hasbro Unleashed figures, Gentle Giant mini-busts, Master Replica 0.45 scale lightsabers, and an assortment of random Star Wars collectibles that don't have a permanent display area yet. The framed C-3PO and R2-D2 poster is a new addition to this space, the 'concert poster' style fits well with the bar.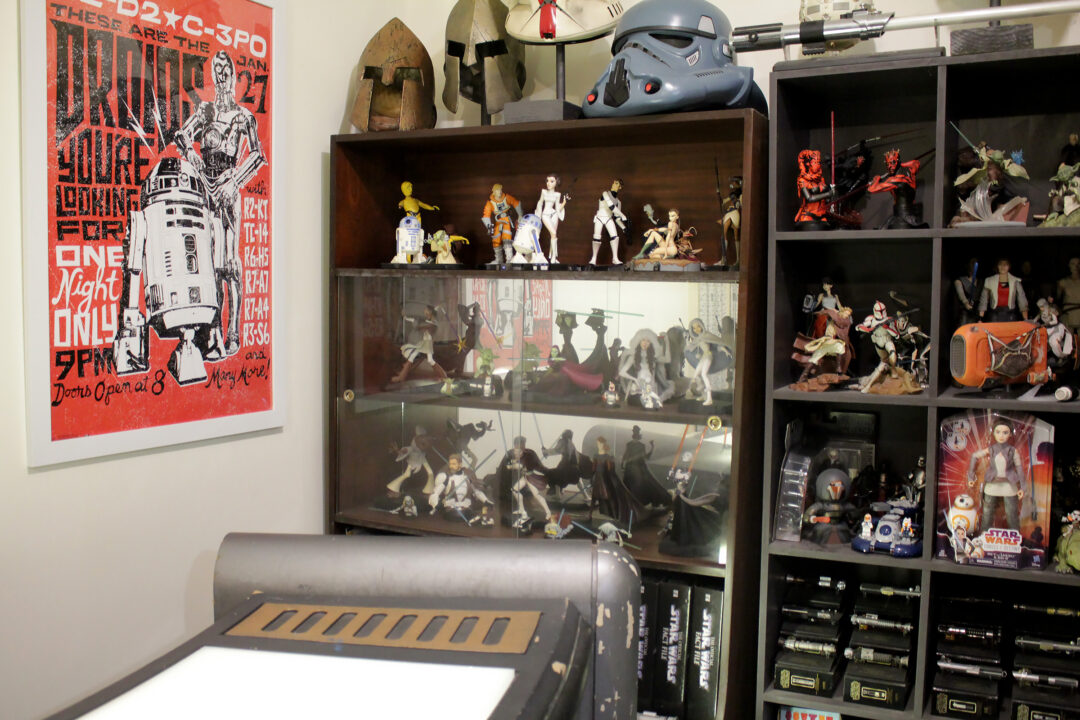 Then we move on to our Star Wars action figure room. This is the area we have updated the most – we had quite a few new figures and vehicles that had been gathering on the floor, needing space to join the displays. It's always a big job to rearrange shelves to make room, so we had been putting it off. Star Wars Day was the perfect reason to finally tackle that task – and it looks great! There is still more to do (need to find a spot for our figures from The Mandalorian, Andor, and Obi-Wan Kenobi) but for now we're really happy with how it looks.
May the Force be with you!