The Child Pop Vinyl Figure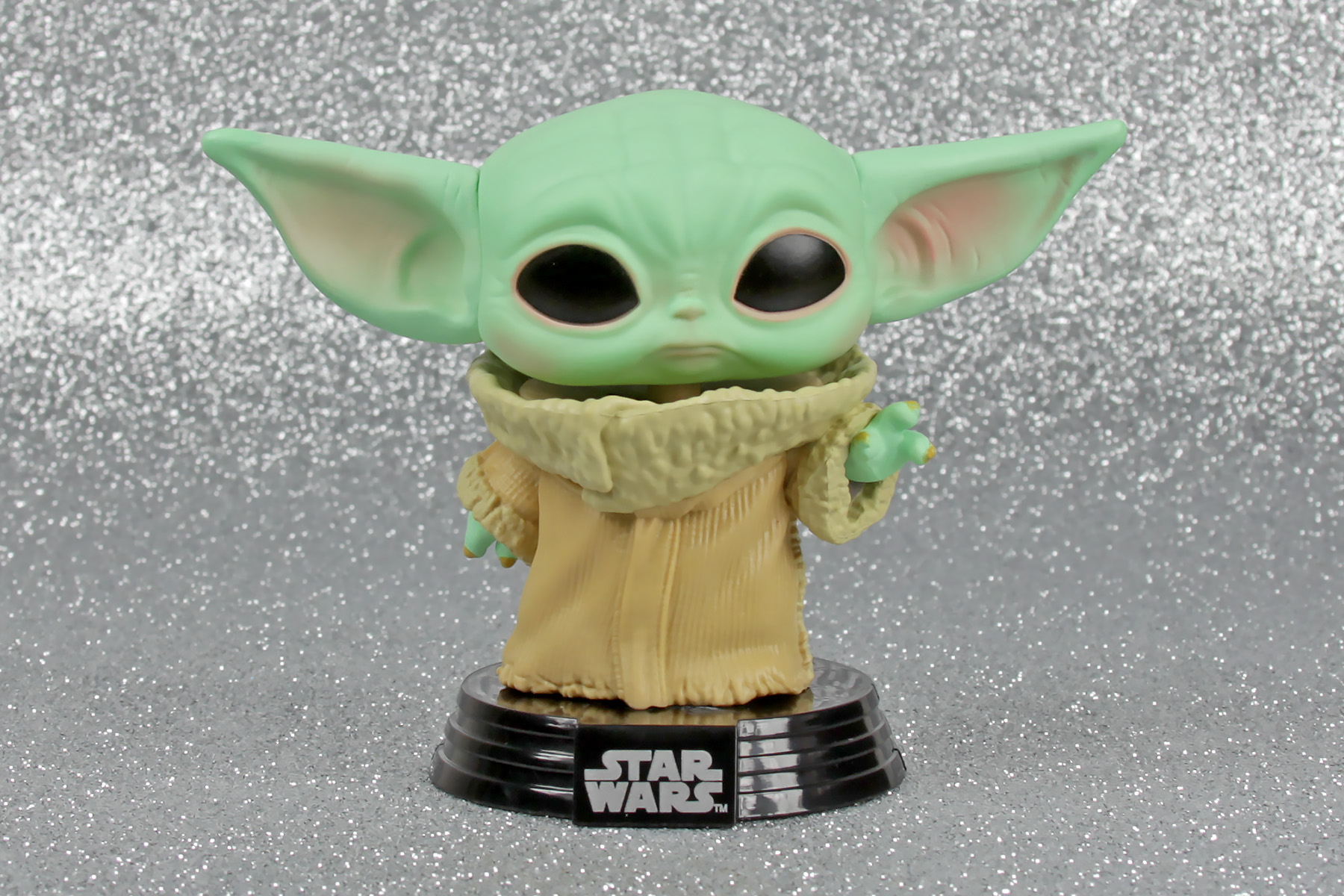 It was a little while back when The Mandalorian started screening on Disney+, and instantly it seemed like everyone was trying to get The Child (aka "Baby Yoda") merch made and noticed, so it seems kinda weird that a lot of the products are only now just starting to ship out when we are right in the void between season 1 and season 2. Nevertheless, I understand why there was a lag in production, particularly given the impact of the character reveal that Disney and the showrunners wanted to achieve.
One of the expected and anticipated collectibles is this standard The Child Funko Pop! Vinyl bobble-head figure. I say "standard", but this collectible differs a little from all other standard Pop! Vinyl figures in that, because of the width of The Child's ears, the figure is packaged in a sideways-oriented box that is otherwise the same size as the basic 4″ Pop! Vinyl figures.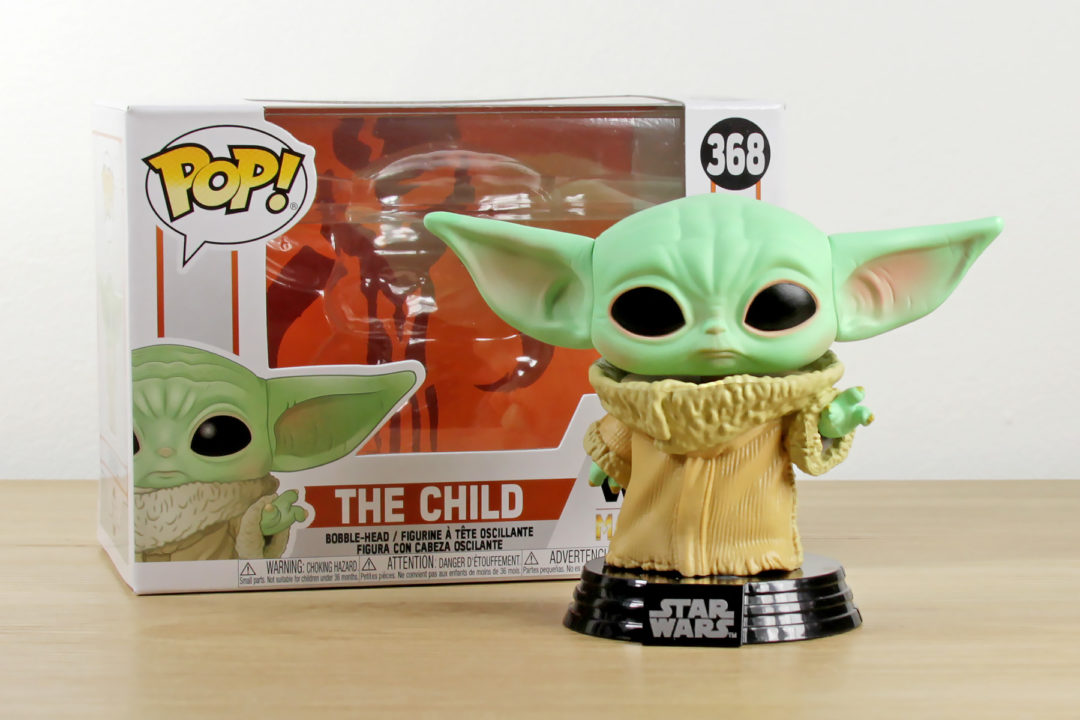 Since the time this figure was announced, a whole lot of additional poses and versions have been teased. This one, with "Baby Yoda" doing "the magic hand thing", is arguably the most classic, and a great staple item to have in your Star Wars collection.
Because of the mass and width of his head, the actual bobble-head feature is quite dramatic… put him down on a surface, and his little ears will still be waggling some time later. The sculpting of the fabric on his cloak is great, and his pose and facial expression really capture the essence of this character. He's not in scale with the other Pop! Vinyl figures that we have from The Mandalorian, but that's okay as he works as a standalone collectible.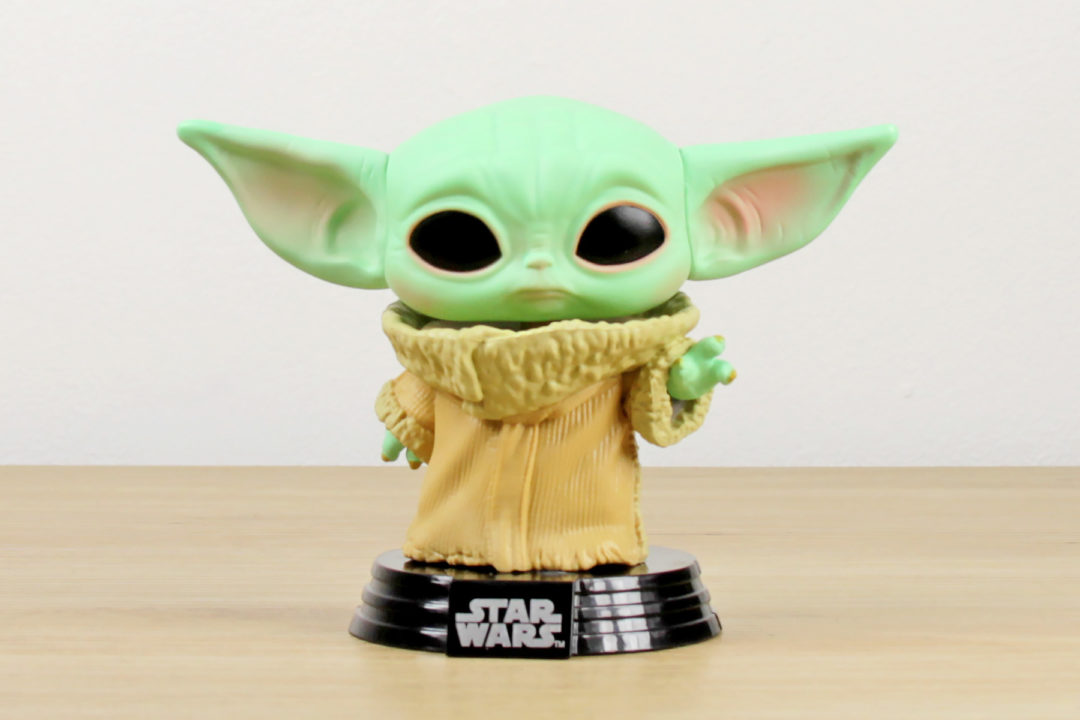 The Child Pop! Vinyl figure is available at Mighty Ape for $25.00, along with the newer variant poses and versions.