Bill and Ted's Excellent Comic Book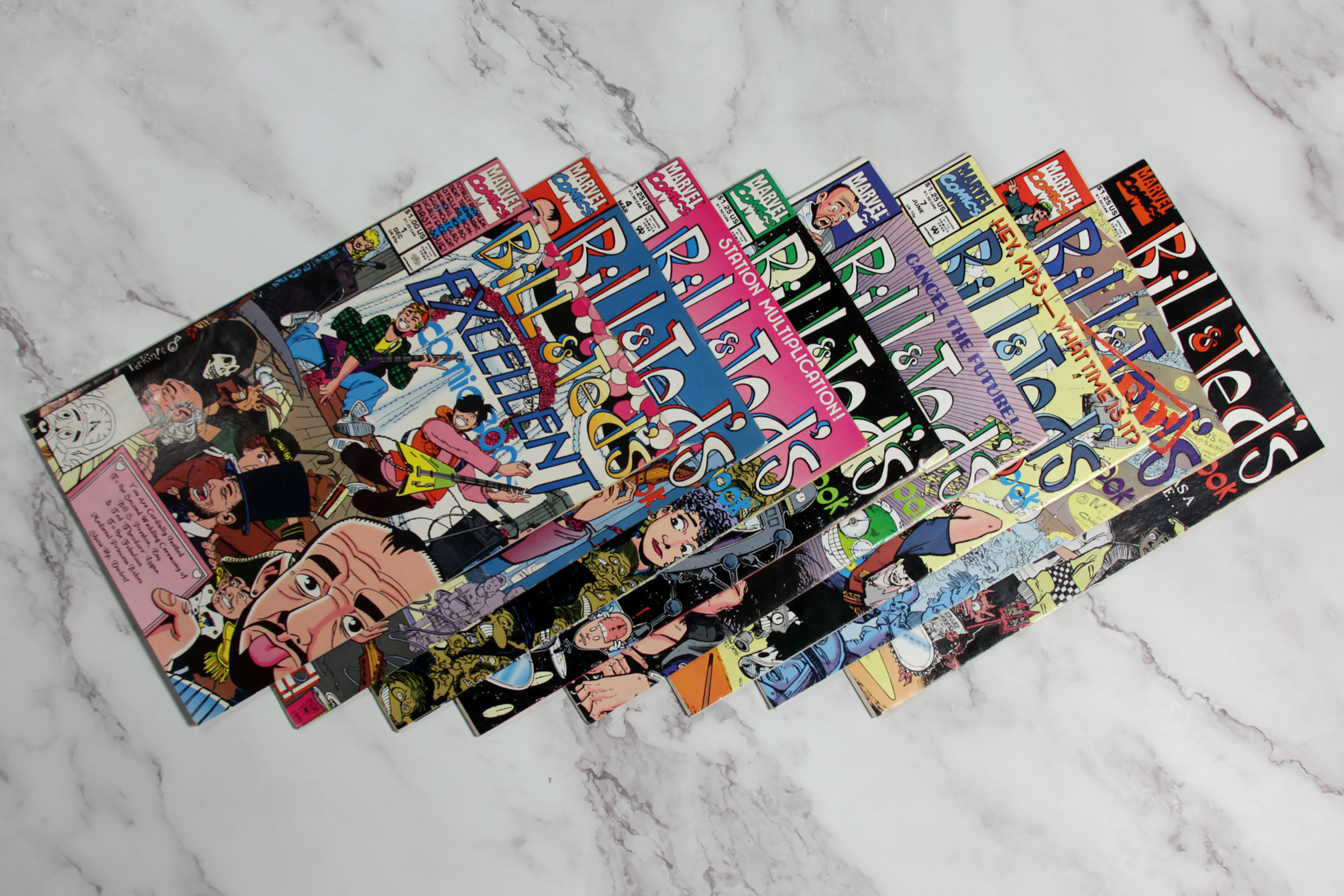 The long awaited third instalment of the Bill & Ted movie series, Bill and Ted Face the Music, starring Keanu Reeves and Alex Winter as Ted "Theodore" Logan and Bill S. Preston esq, respectively, has just launched in selected theatres and through video-on-demand channels. We watched it via the latter, and although this post isn't intended as a review, I have to say that we really, really enjoyed it. It was no small ask to return to these characters nearly 30 years after the last film, and maintain the feel of both the characters and humour of the original movies, while updating just enough to make use of modern film-making techniques and catering to a 21st Century audience. But Bill and Ted Face the Music has already struck the right note with fans and critics alike, and I am in full agreement that this was a fun arc that went far enough pushing things beyond the charm of 1989 & 1991 movies.
But that's not what we're here for today. This article is to reflect on a different Bill and Ted medium… the short run of Bill and Ted's Excellent Comic Book series that ran for 12 issues in 1991 and 1992. The Excellent Comic Book series was published by Marvel Comics, written and illustrated by Evan Dorkin, and followed on directly after Bill and Ted's Bogus Journey.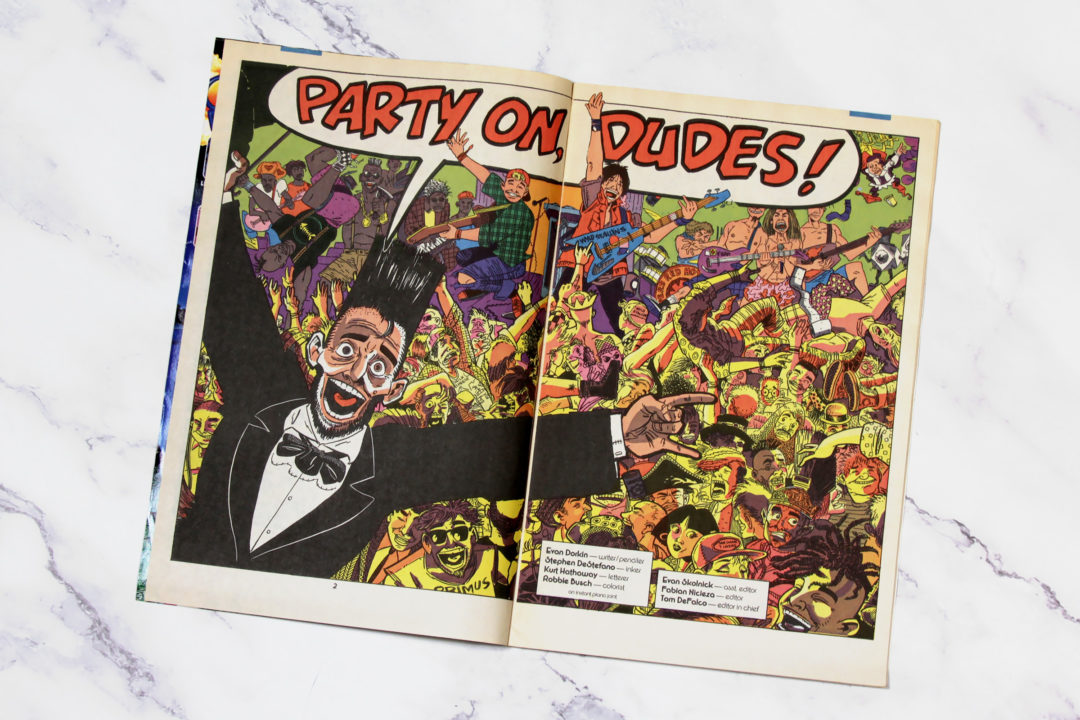 Sadly, I don't quite have a full run of this series, but intend to track down the remaining 4 issues that I need to complete the full set. Nevertheless, I fondly remember purchasing and reading these among the many comic titles that I indulged in during my early university years.
Issue no.1 starts during Bill and Ted's pre-wedding ceremony, and features all the historic figures from their Excellent Adventure, not to mention the range of significant characters from their Bogus Journey, including Station, and the good robot Bill and Teds. Rufus has time-traveled back to fifteenth century England to procure some medieval musicians for the imminent wedding, but inadvertently brings back a couple of miscreants intent on stopping the the wedding with the princesses, in order to win back the hands of Joanna and Elizabeth.
I'll sign off on that note, to avoid spoilers, and because I've got a couple more issues to revisit and re-read. The series has been collected in a couple of trade paperback archives, which can be found through Amazon or eBay (affiliate links). Party on dudes!