Funko Soda Figure – Harley Quinn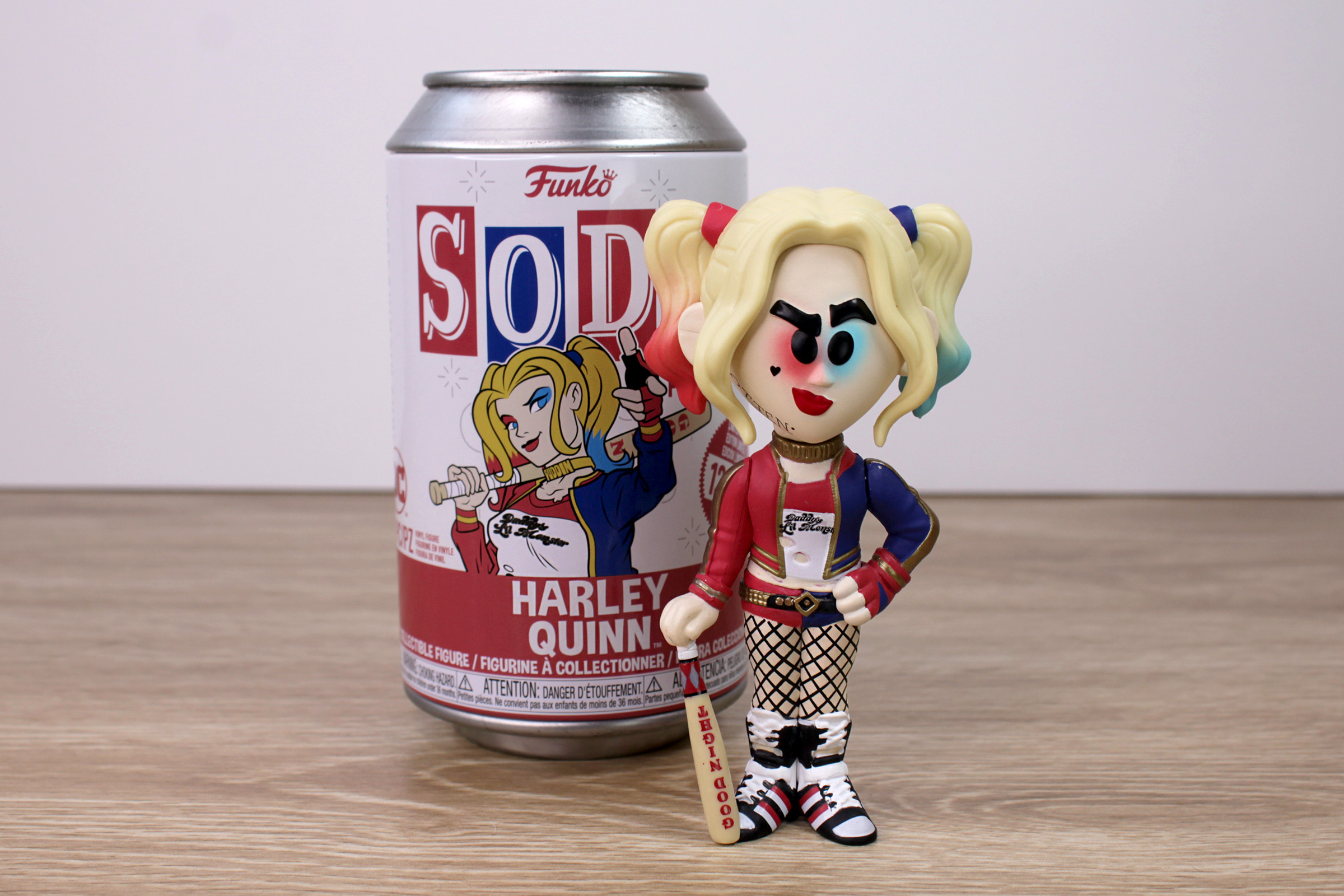 Today's unboxing features the Funko Soda Harley Quinn figure. I am a big Harley Quinn fan (I made her classic animated outfit back in 2007) and while my collecting is mostly focused on Star Wars, I like to pick up a few Harley Quinn items from time to time. I love the Funko Soda range, so of course I wanted to add the Soda Harley Quinn to my collection.
Check out my unboxing video –
The Funko Soda range is different to the main Pop! Vinyl range in that every figure has a chase variant. Because the metal soda can has no windows, you can't see the figure inside, so you don't know which version is inside.
This Soda figure features Harley Quinn in her Suicide Squad movie outfit, played by Margot Robbie. While that is not my favourite movie featuring Harley Quinn (I personally love Birds Of Prey), her outfit in that movie is very popular, and is used for a lot of merchandise.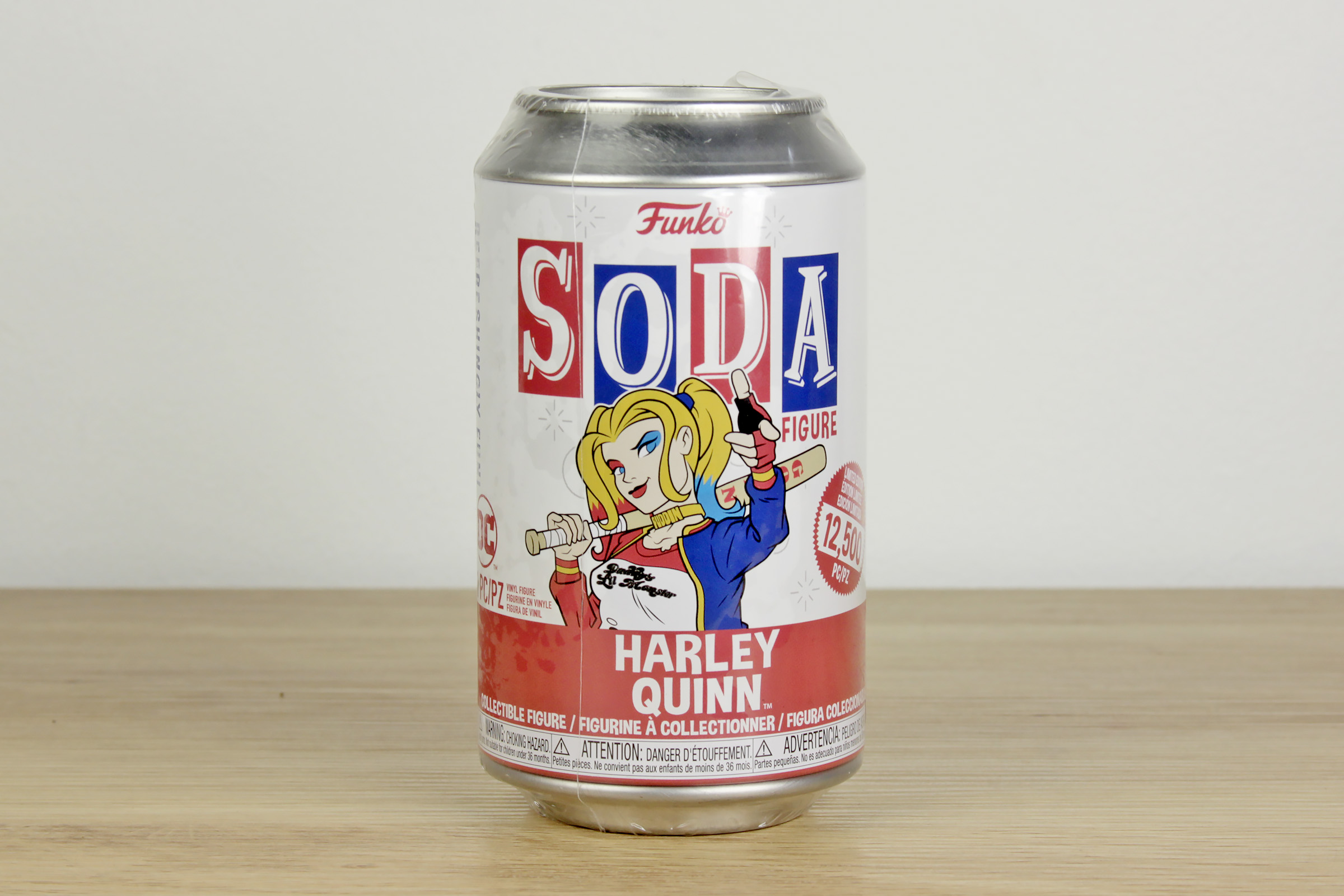 The tin features a red and blue colour scheme, which matches Harley's Quinn outfit. The back of the can has an image of the standard figure version, with a red silhouette of the chase version – which appears to be the same figure, but holding a mallet instead of the baseball bat.
This figure has a total edition size of 12,500 – 10,500 of the standard figure, and 2,000 of the chase variant figure. My figure is the standard version – 1 out of 10,500. I have yet to find a Soda chase figure, wonder if I'll ever get that lucky?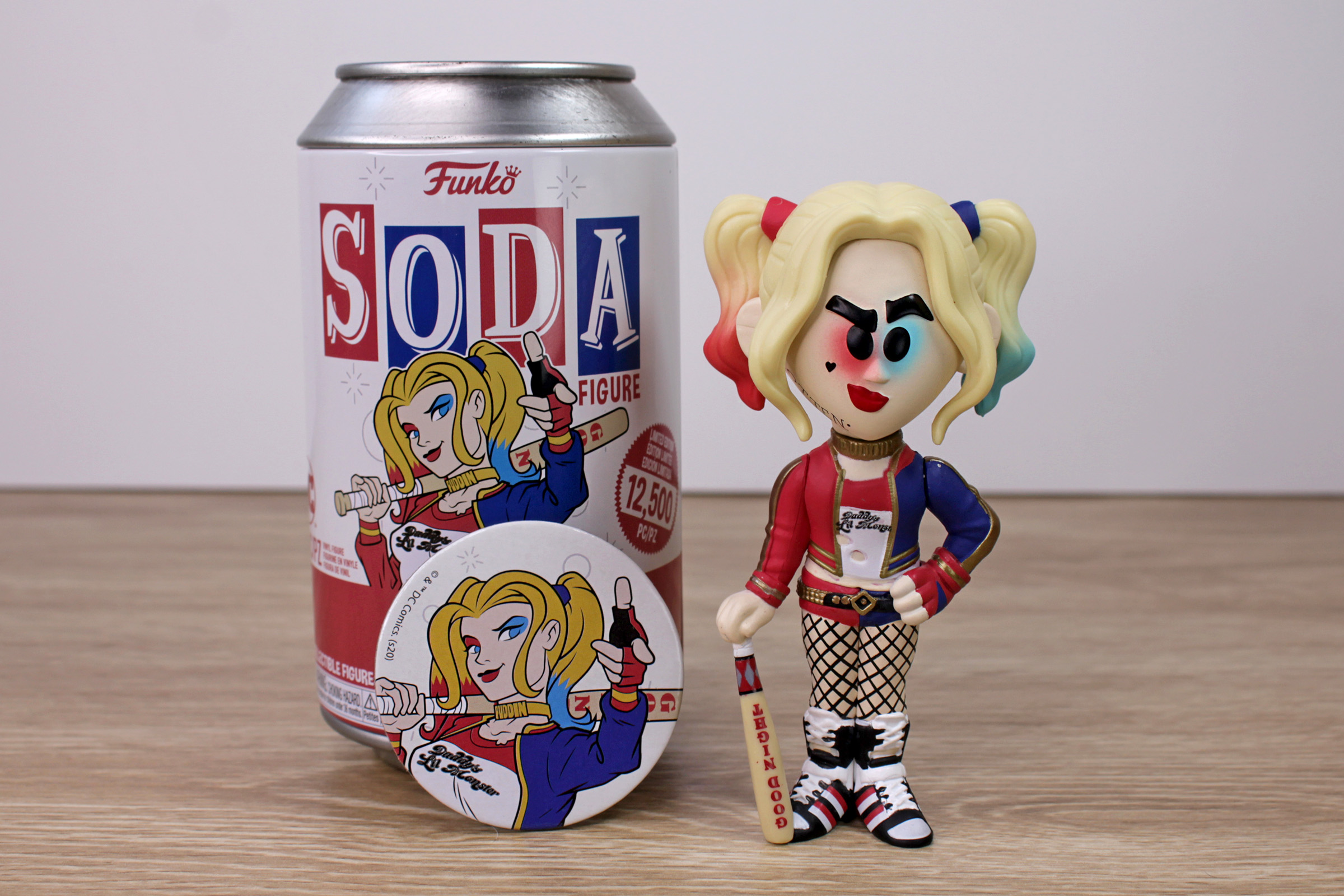 I am really quite impressed at the level of detail on this figure. Considering the cute stylized design, I wasn't expecting all the small details of Harley Quinn's outfit to be included. Her tattoo's, t-shirt print, jacket back, gloves, baseball bat decorations – it is quite detailed for the size.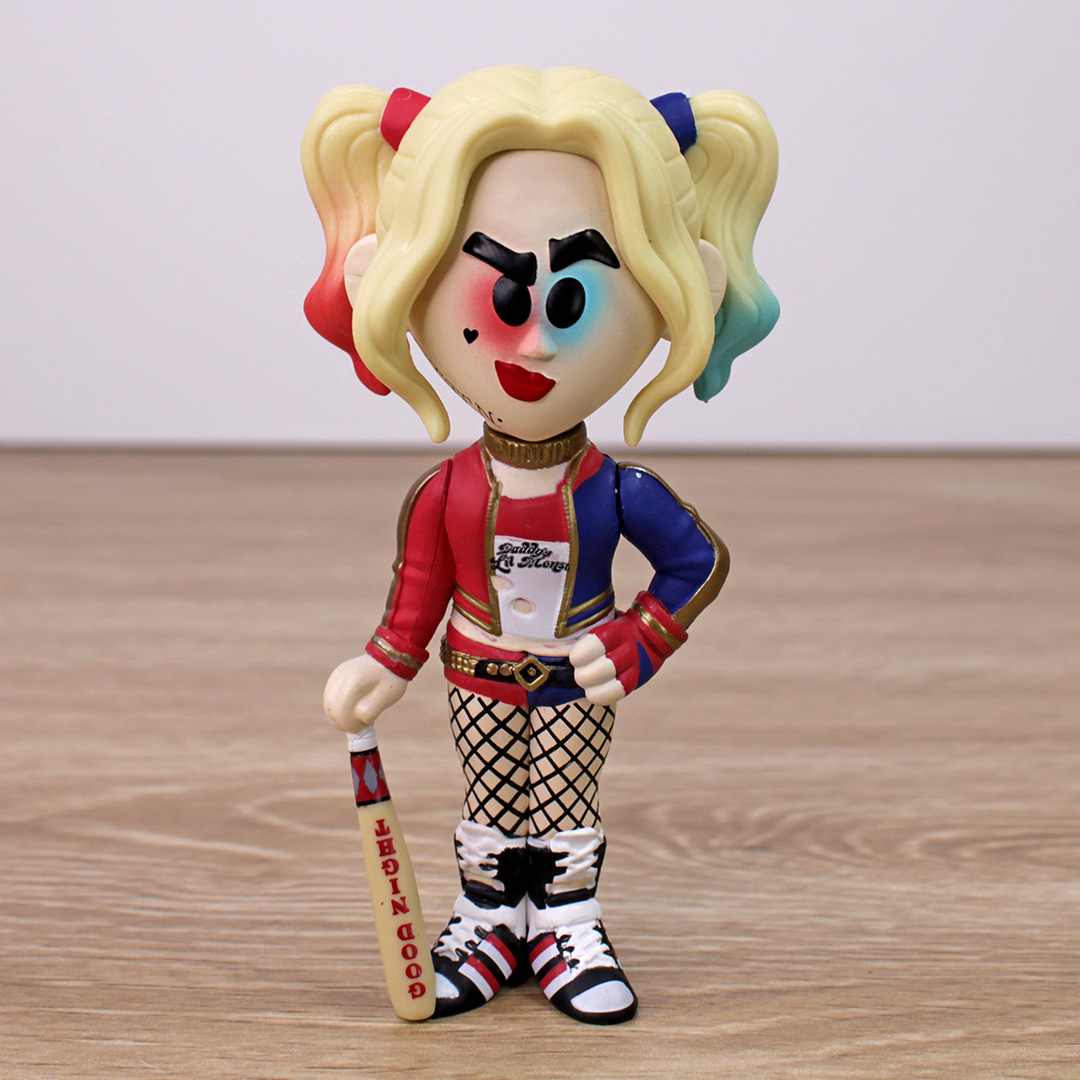 The Soda Harley Quinn figure is a cute rendition of her Suicide Squad outfit, and a wonderful addition to my little Harley Quinn collection. Someday I'll track down the convention exclusive Soda Harley Quinn figure, featuring her classic red and black outfit – and I can't wait to see what other Soda figures Funko makes next!