Funko Soda Figure – RoboCop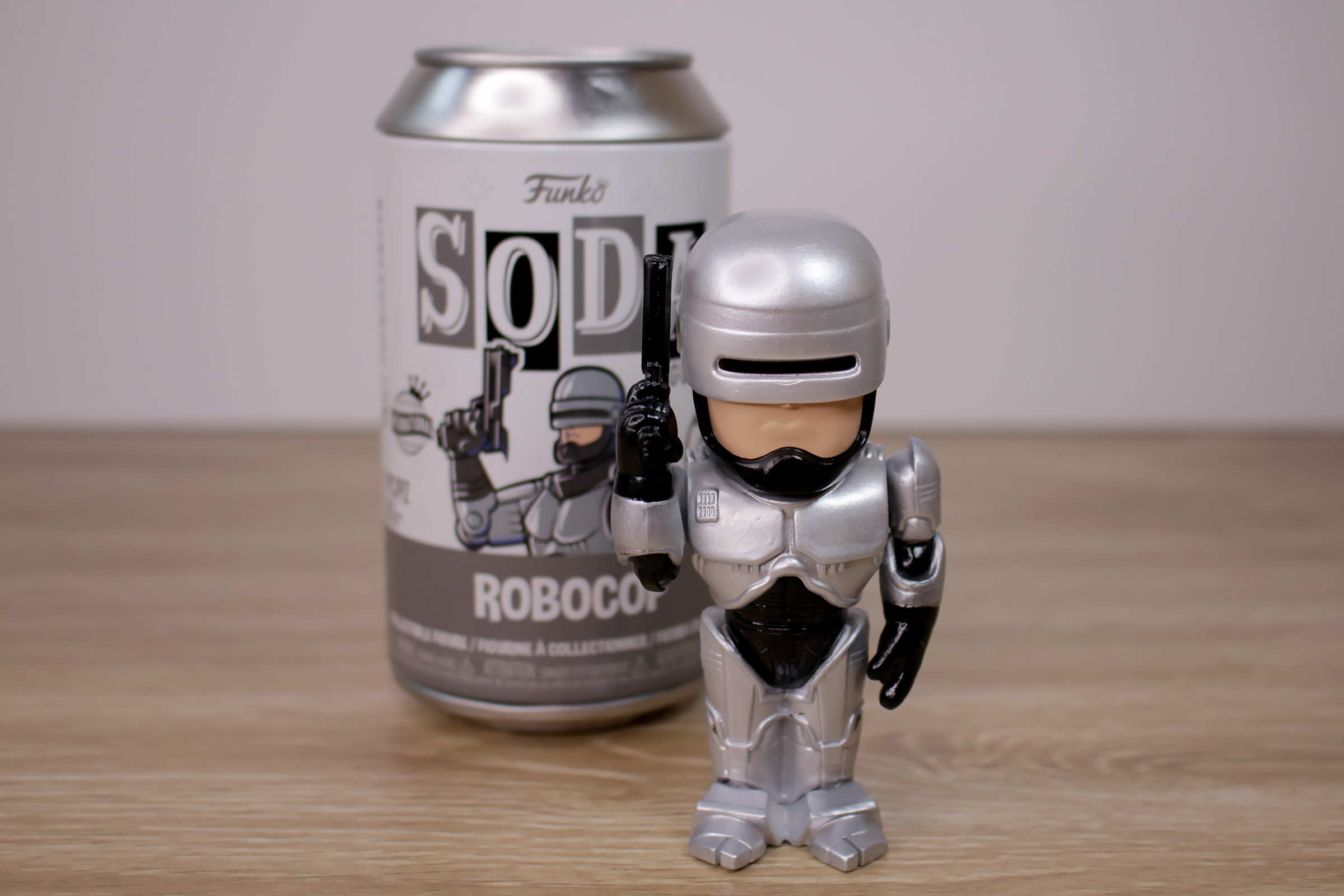 Today marks the 35th anniversary of the release of Robocop in theatres in the US. I've got a few favourite Robocop collectibles on display around the house, but my most recent acquisition from this franchise is the RoboCop Funko Soda Figure (international version, limited to an edition of 6,000).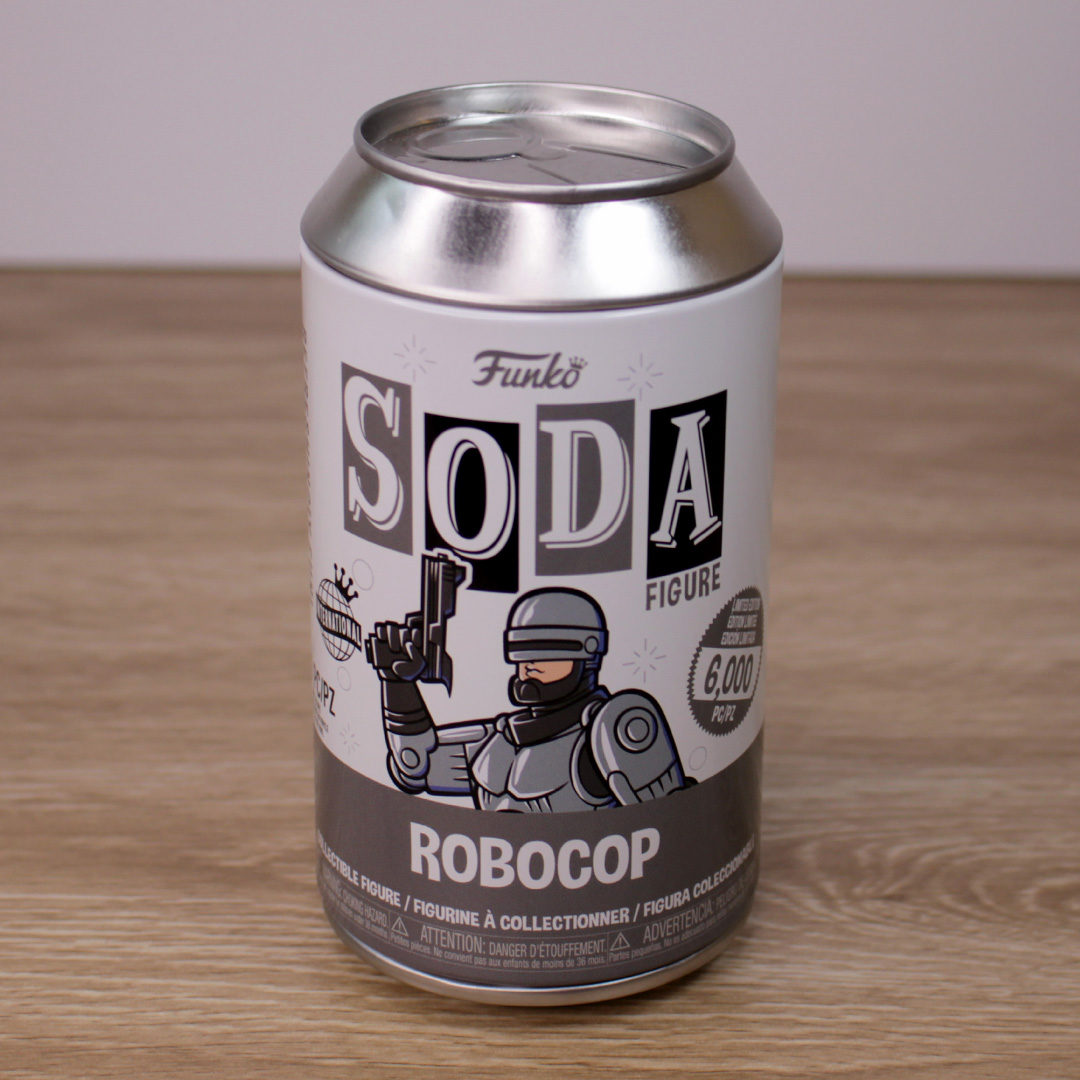 A nice thing about this line of collectibles is that the packaging opens cleanly across a seamline that means that the soda can is a displayable collectible once open too. Funko generally only release a few characters per franchise in this line (it's nowhere near as prolific as standard Funko Pop! Vinyl figures), and Robo himself is the only character from the movies to have been released so far.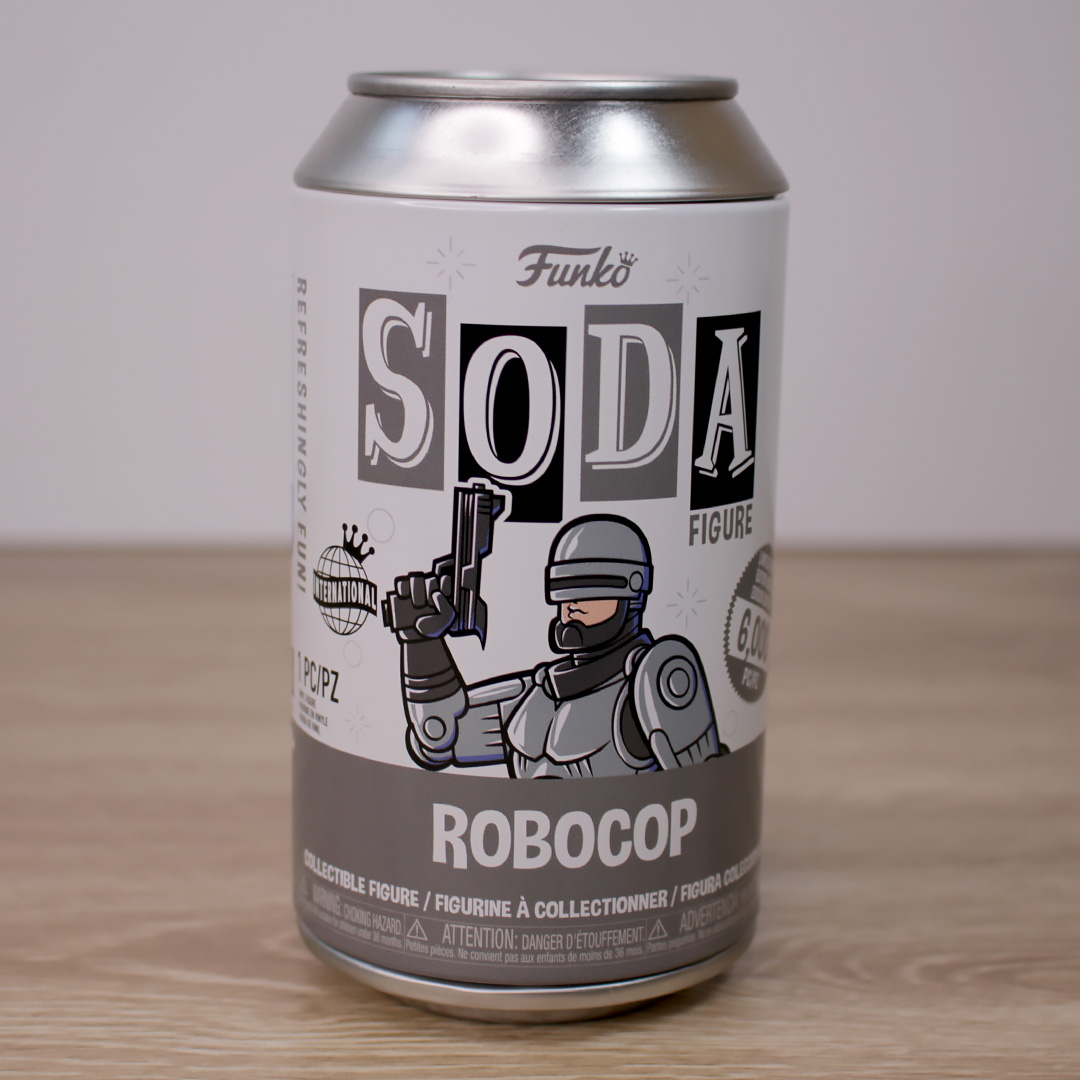 One aspect about this collectible line is that every figure has a chase variant. Sometimes the outside of the can shows what the variant version looks like, some have a 'mystery silhouette' as this can does. We know from online research and advertising that the variant is a version with his helmet removed. Two separate runs of this figure have been released – a US run of 10,000 (1,600 chase variants) with the black name band around the bottom of the can, and an international run of 6,000 (1,000 chase variants) with the grey name band around the bottom of the can.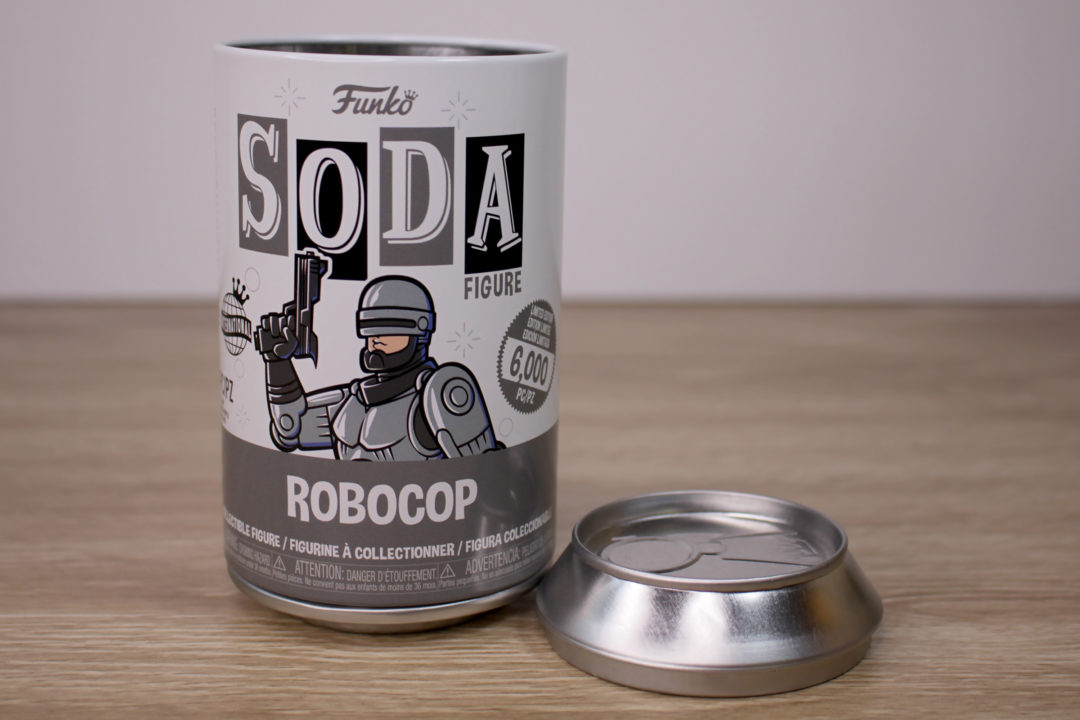 Okay, so no variant for us today… just a regular version. Nice to have a classic representation of the character nonetheless.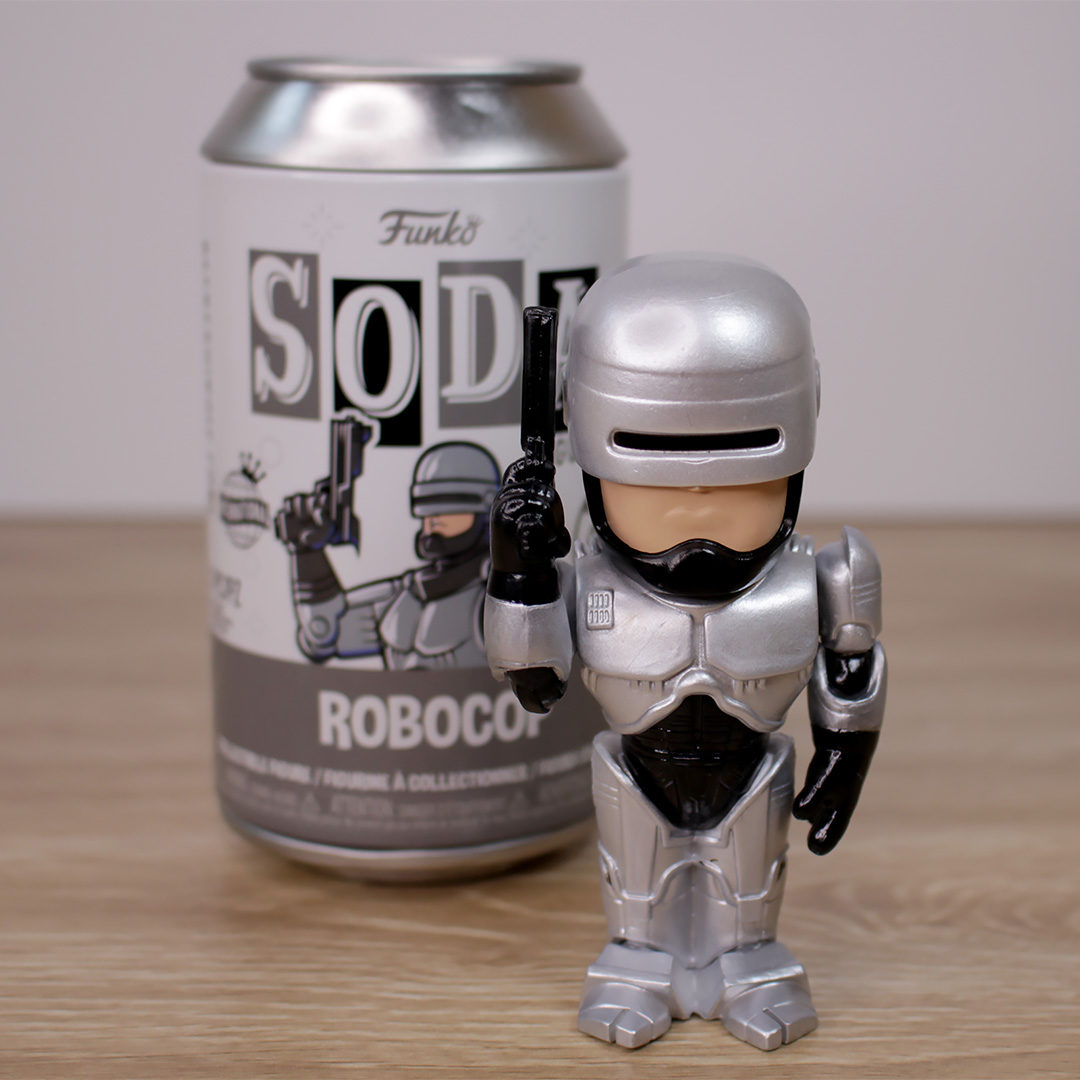 Also included in the soda can is a little cardboard "pog" disc which notes whether the figure is the standard or chase version. In our case, this RoboCop figure is the standard version – 1 out of 5,000 (out of a total edition of 6,000, with the other 1,000 being chase versions).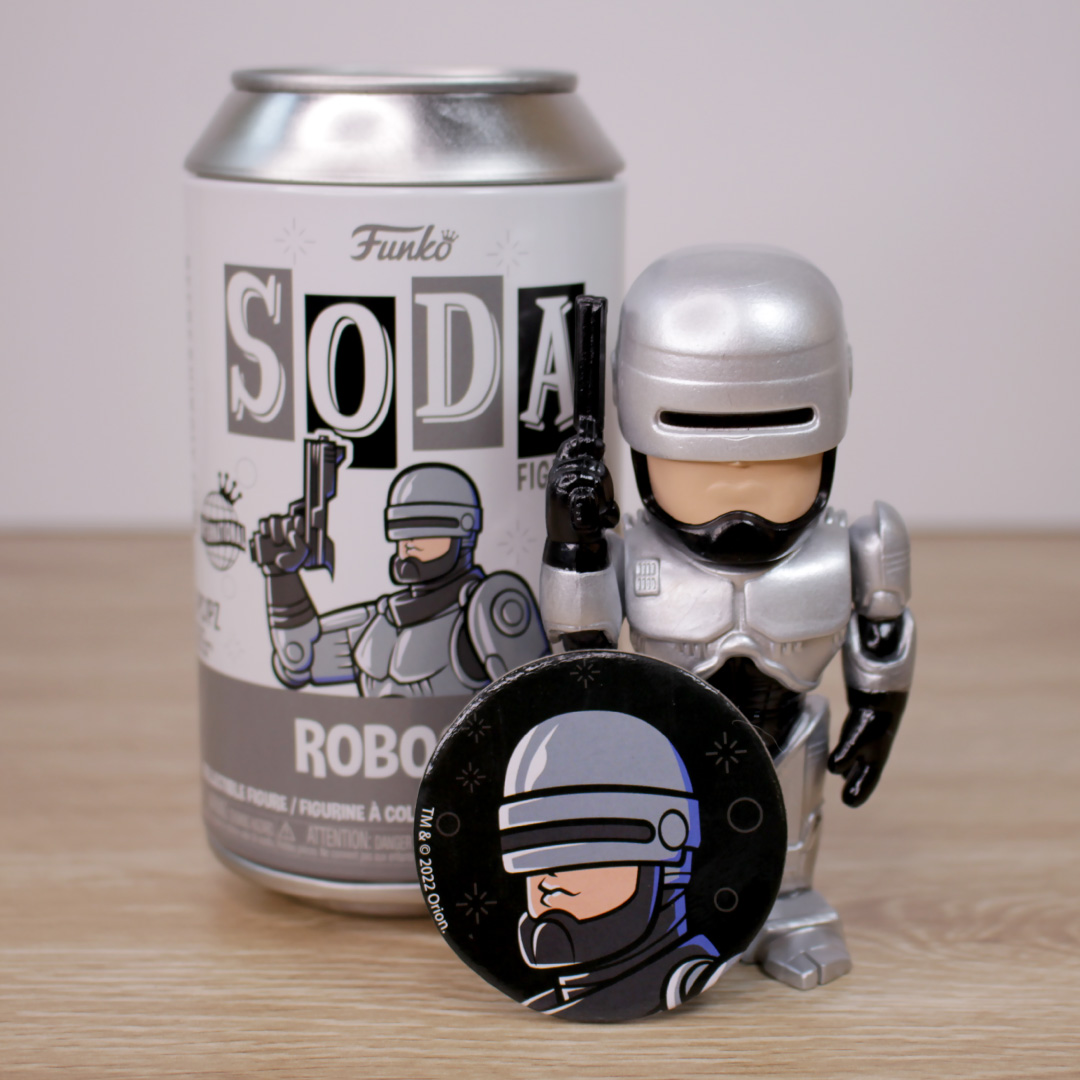 There is no articulation at all on this collectible – again not too surprising. Despite that, this is overall a fun, stylised rendition of Alex Murphy, aka RoboCop, to add to our collection.