Galaxy's Edge Ronto Wraps Recipe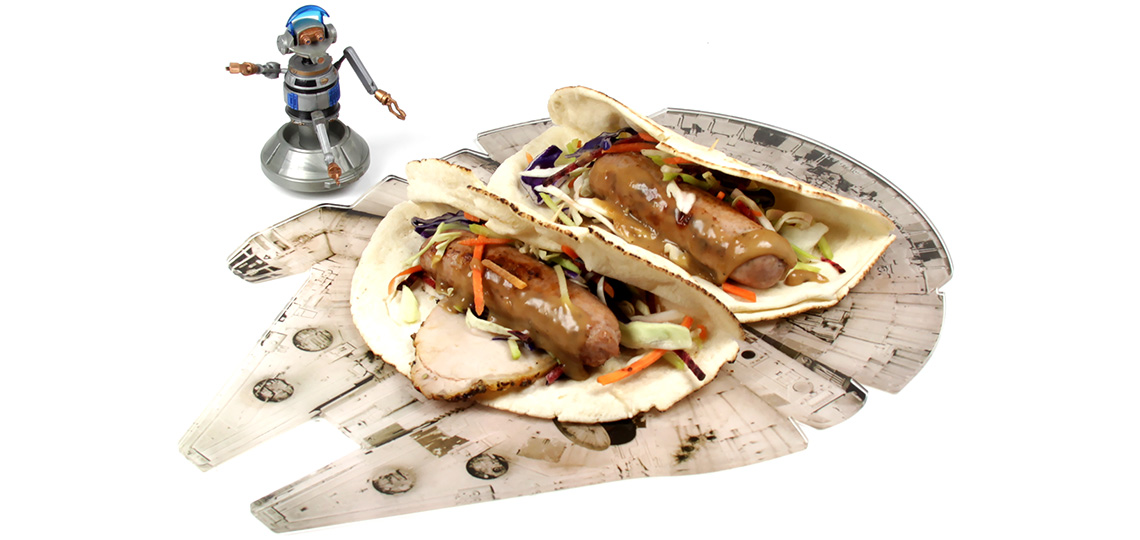 Living the Star Wars life, we try to add a little bit of Star Wars fun into everyday – even meals. After watching countless videos from the opening of Galaxy's Edge at Disneyland, we decided to recreate a dish from Ronto Roasters that we could enjoy at home – the Ronto Wrap.
This menu item in particular stood out to us from the all the Galaxy's Edge food vlogs, and one that seemed the easiest to recreate at home. We looked up the Ronto Roasters menu description, which lists the ingredients –
Roasted Pork, Grilled Pork Sausage, Peppercorn Sauce, Tangy Slaw, Wrapped in Pita.
So we headed to our local supermarket to hunt out matching ingredients. We've never bought pork sausages or peppercorn sauce before, so we were glad to find those easily (though the pork sausages aren't as long as the ones used in the original recipe, we got the longest ones we could find).
Ronto Wrap Ingredients (Copycat Version)
Pork sausages
Sliced roast pork
Pita bread (or similar flatbread)
Slaw/coleslaw
Peppercorn sauce
Choose a pita bread that approximately matches the size of your pork sausages, and similarly, use cuts of roast beef that will fill your wrap enough to give that double-pork flavor.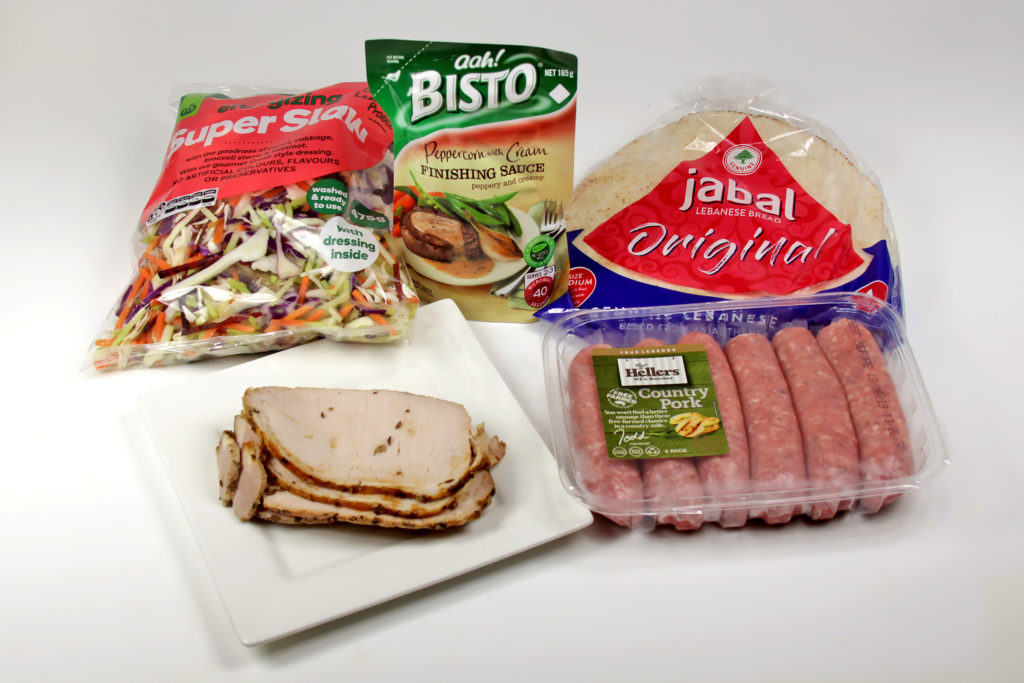 We cooked the sausages according to the packaging instructions, and warmed up the sliced roast pork and peppercorn sauce. We had fun assembling our wraps together, and really enjoyed the flavours. Of course we haven't had the chance to try to Ronto Wraps at Galaxy's Edge, so we can't compare tastes, but our's was pretty good! Somehow it just felt like Star Wars food, we're definitely keen to make this meal again soon.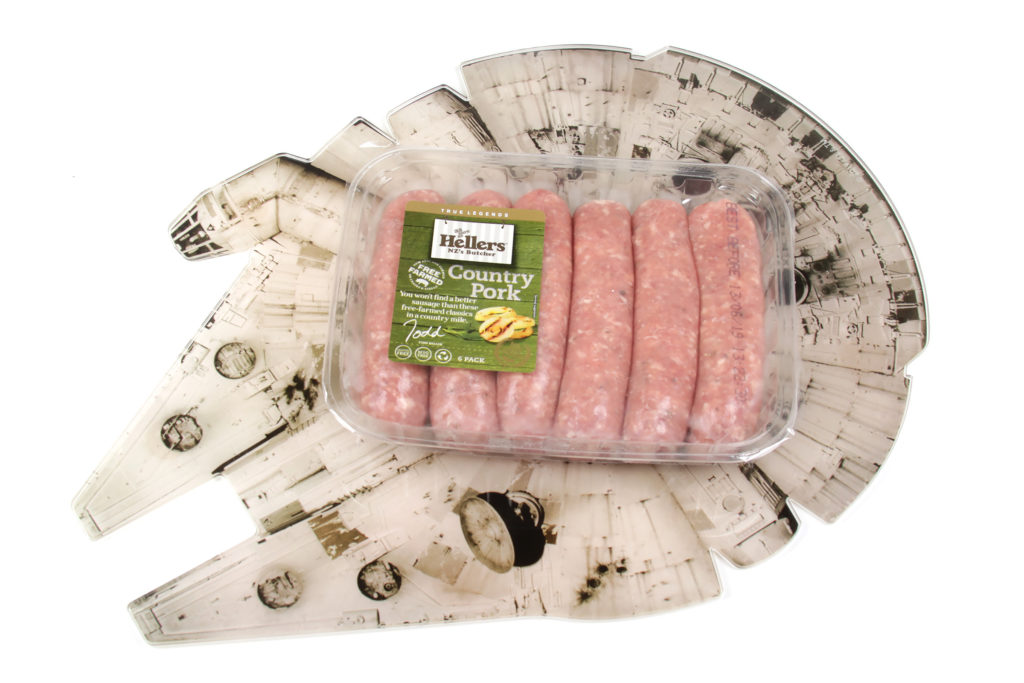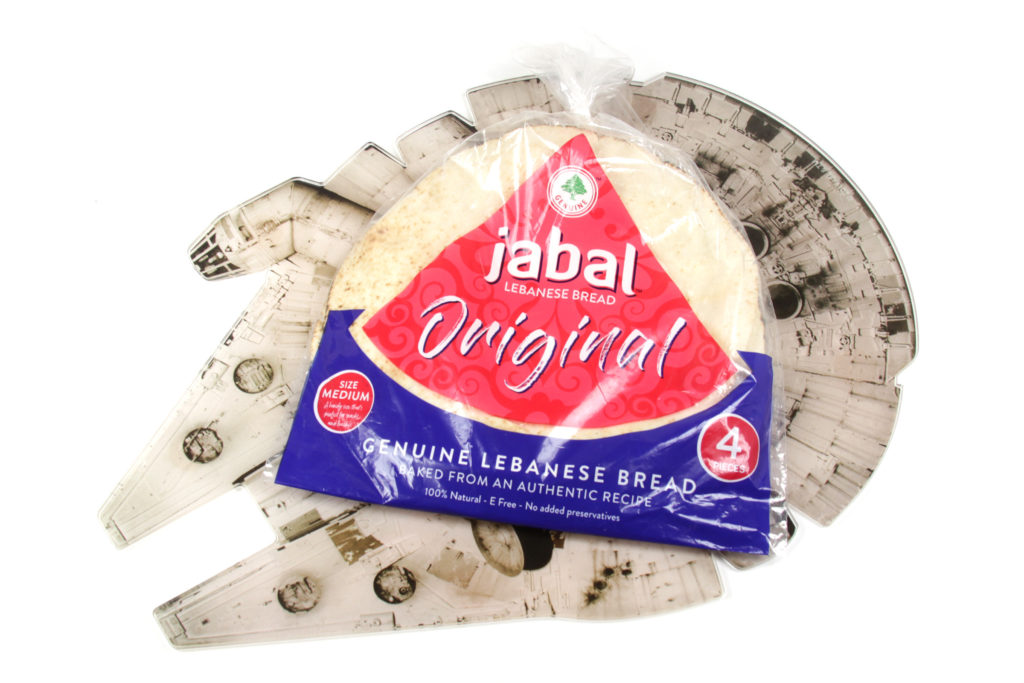 Granted, everybody's homemade version of Ronto Wraps will taste a little different, based on the variations in the ingredients you have access to, but we hope you enjoy your Black Spire-inspired food, and feel like you've captured a little bit of the Star Wars essence in your meal.
Bright Suns!