Happy 90th Birthday Mickey Mouse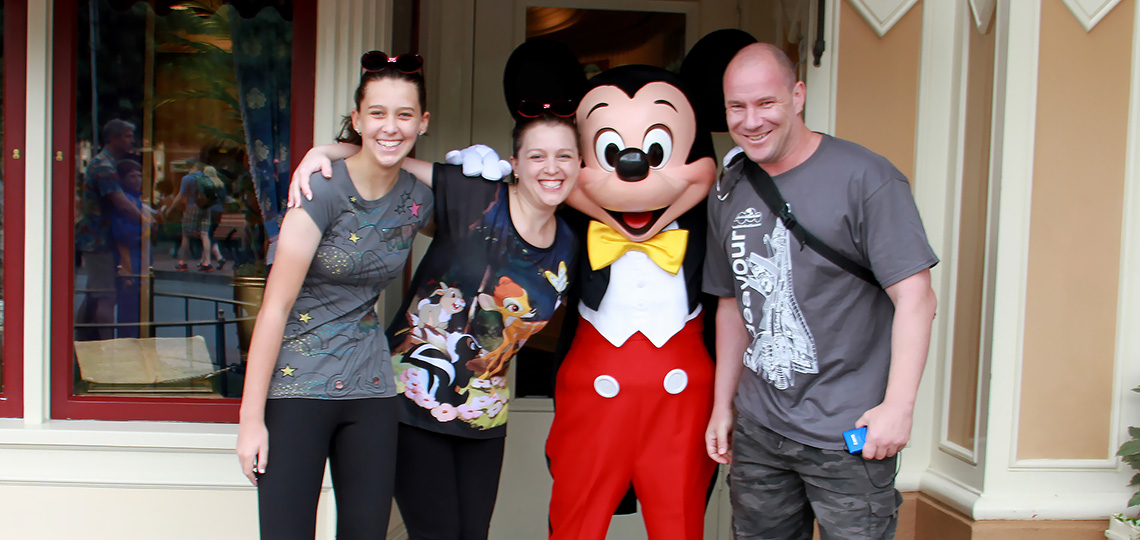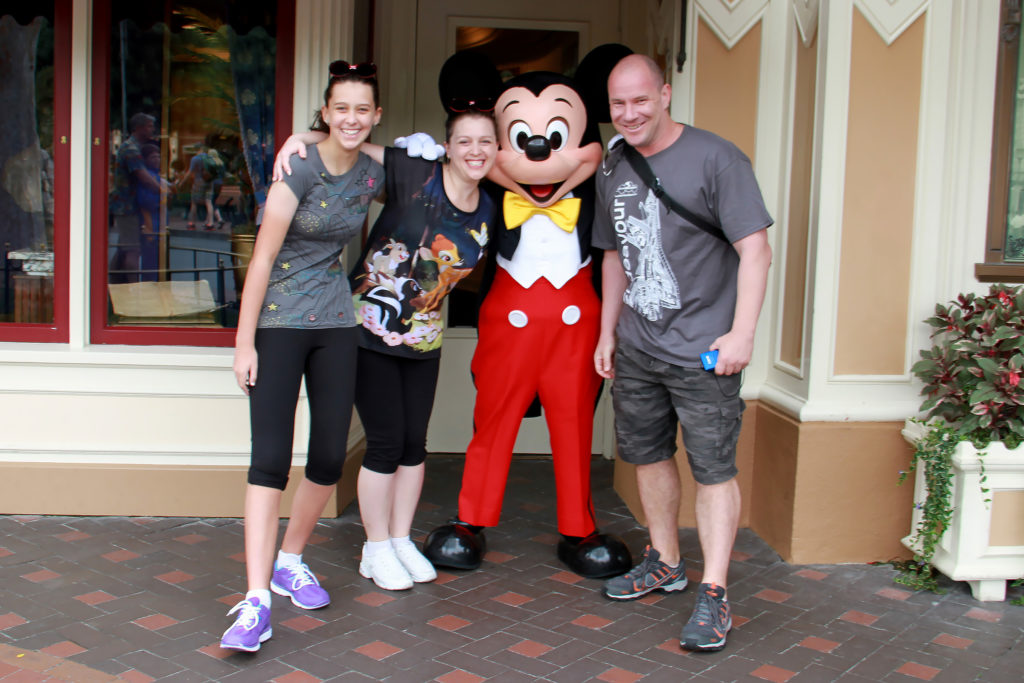 Happy 90th Birthday Mickey Mouse!
The very first Mickey Mouse cartoon premiered on 18th November 1928 – 'Steamboat Willie'. Disney cartoons and films were such a huge influence on my childhood – growing up with The Little Mermaid, Beauty And The Beast, Aladdin, and The Lion King. I am now able to share that love of Disney with my family – and have finally achieved that dream of visiting Disneyland and meeting Mickey Mouse in person.
In 2015 our dreams came true – a holiday at Disneyland! The very first thing we spotted when we walked under that arch – Mickey Mouse! We ran up and got our family photo with Mickey, it was the perfect way to kick off our wonderful Disney vacation. There was something so magical about getting to meet Mickey in person and giving him a hug – it was really neat that we got to meet him together as a family.
We filled our visit with everything Mickey – of course we had to try as many Mickey-shaped foods as we could! We spotted Mickey Mouse everywhere, and took so many photos of our adventures. We tried to spot as many 'hidden Mickeys' as we could, as well as the more obvious ones!
Mickey's Soundsational Parade was so much fun – our very first Disney parade, we saw it twice during our visit. We also made sure to watch World of Color as well – the show was amazing! Our daughter has grown up with Disney songs, and it was so special to celebrate that music we love so much at Disneyland together.
Our very first Disney Park experience was in 2012 – we spent one day at Walt Disney World, while we were in Orlando for Star Wars Celebration. As you can imagine, one day is not enough to fully experience Disney World, but we crammed in as much as we could. After riding Star Tours twice in Hollywood Studios, we hurried over to Magic Kingdom to get as much done as we could. From trying Mickey-shaped ice cream, to picking up a few Mickey Mouse souvenirs of our trip – it was an amazing day.
Despite our limited time, we were determined that we couldn't visit Disney World without seeing Mickey Mouse – and camped out to see the stage show in front of the castle. Thankfully the Florida rain held off long enough to see Mickey and Minnie Mouse out on stage, dancing with their friends. This was the first time I had ever seen Mickey Mouse in person, I felt just like a little girl all over again, reliving my fond childhood memories of Disney cartoons.
As much as we loved our Disney World visit, it felt way too short – we didn't get to see everything we wanted to at Magic Kingdom, and never even set foot in Epcot or Animal Kingdom! We were determined to make our way back to Disney, and were finally able to visit Disneyland three years later – and spend three whole days at the parks! We didn't want to leave, we had so much fun!
As we can't visit the Disney Parks as often as we would like, we try to add a little Disney magic to our life in other ways. One particularly special event we like to attend as a family is Disney On Ice. We were able to see this show when it visited New Zealand in 2014 and 2015. They are just wonderful shows, full of our favourite characters – and it's the only way to see Mickey Mouse here in NZ.
Sometimes it feels awful that we live so far away from the Disney Parks – we certainly hope to return to Disneyland sometime in the future. In the meantime, we will be watching Disney movies, listening to Disney songs, wearing our favourite Disney fashion, and remembering our amazing Disney family holidays.
Happy Birthday Mickey Mouse! We hope to see you again soon.