Happy Birthday George Lucas!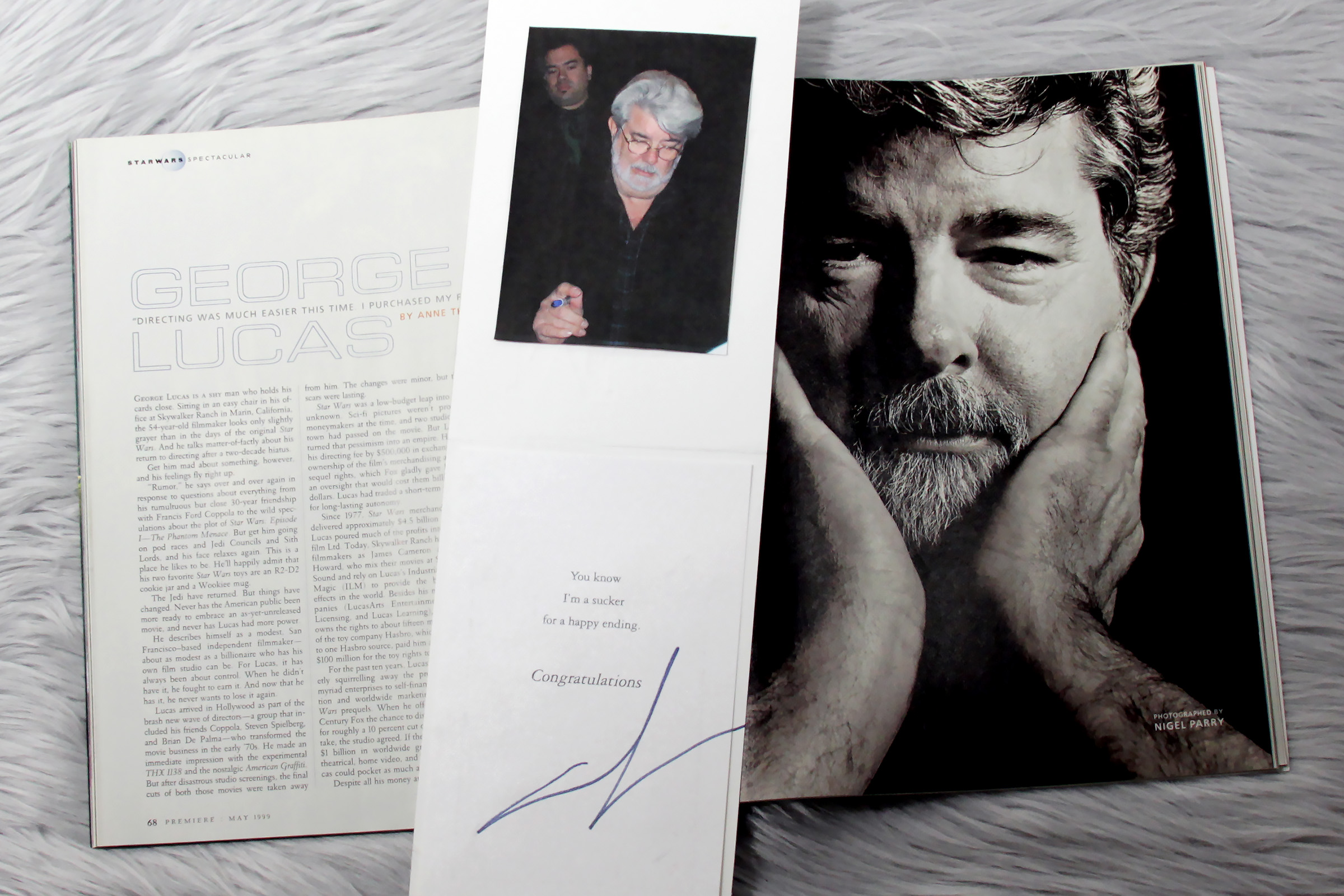 Happy Birthday George Lucas!
As the creator of Star Wars, George has a special place in our hearts. Without his imagination, our lives would be very different – so we spent today reflecting on his influence and legacy as a filmmaker and central source of the Star Wars saga.
A particularly special item – our wedding card signed by George Lucas! A friend was able to personally get this card signed for us, and even took a photo of George signing it. It is a treasured item in our autograph collection, and a truly one-of-a-kind wedding gift.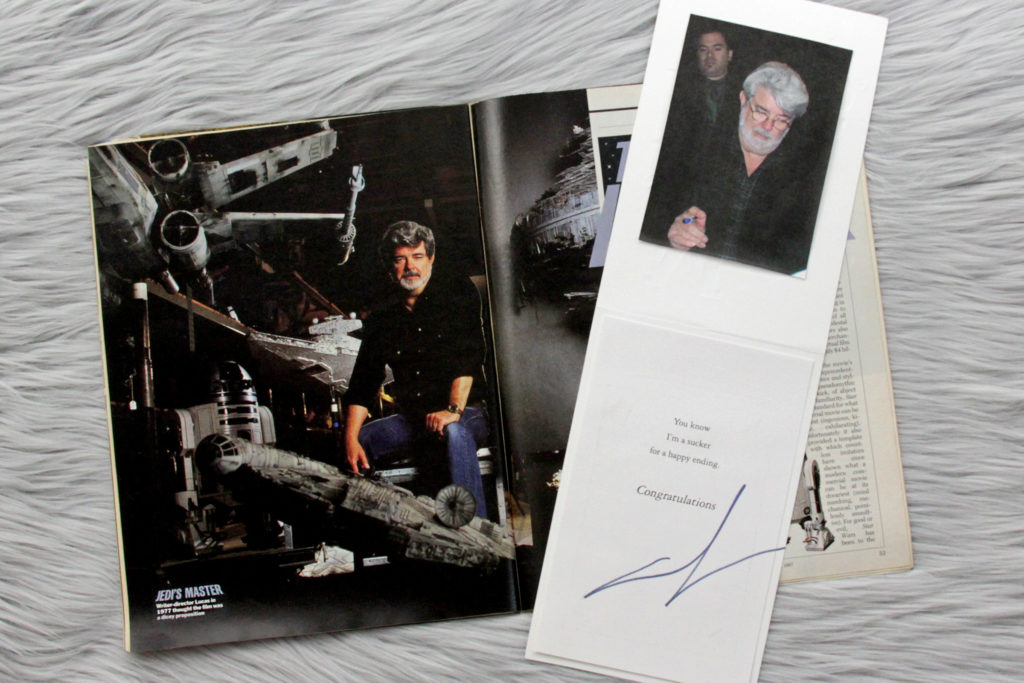 Another fun item in our collection is the Hasbro Star Wars George Lucas stormtrooper action figure. Released in 2006, we kept this figure carded as a neat tribute to the filmmaker that started it all.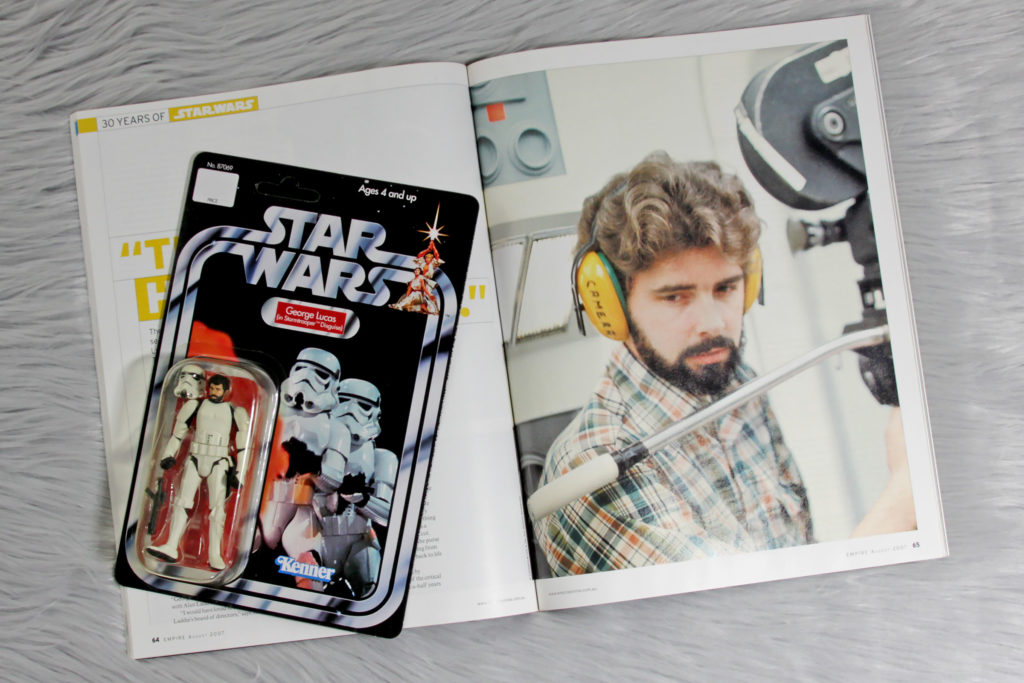 We count ourselves lucky that we have been able to see George in person! We both attended the George Lucas panel at Star Wars Celebration III, in Indianapolis in 2005. It was a bitterly cold morning, but it worth it to see him in person and hear his stories.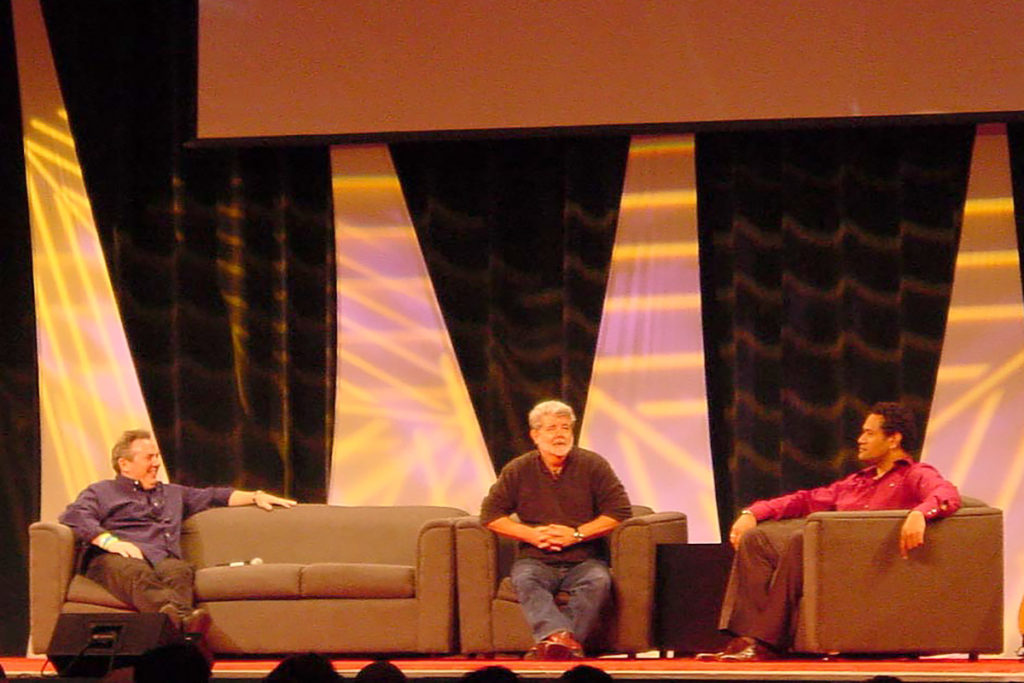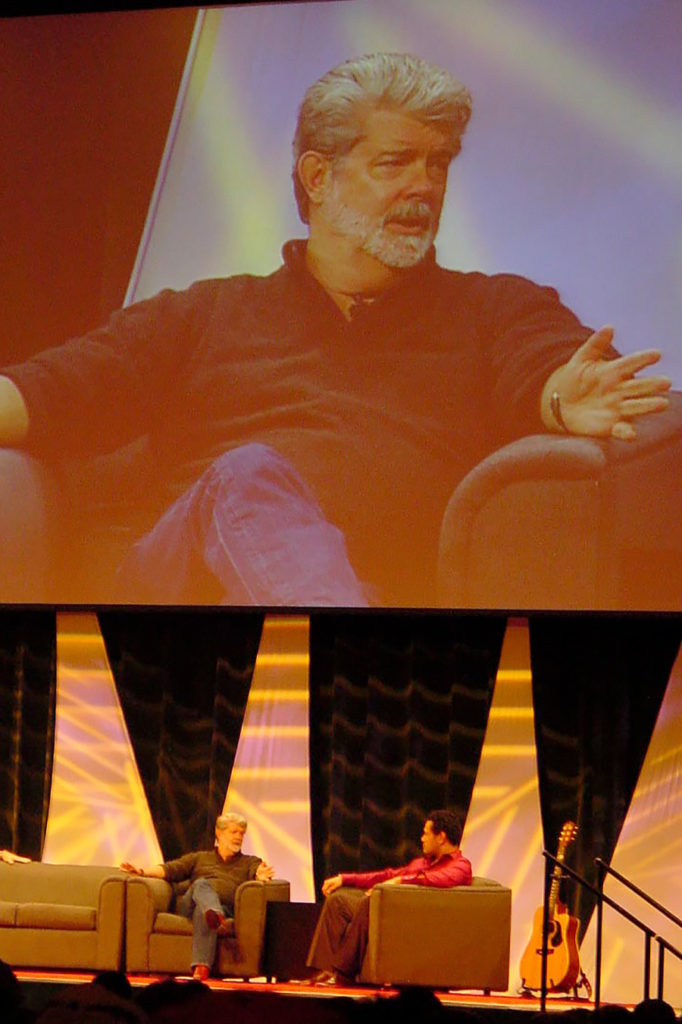 In 2017, I was able to travel to Star Wars Celebration Orlando – and after camping out all night, attended the 40th Anniversary panel. While the panel had many incredible guests, it was great to see George Lucas there for the celebration of forty years of Star Wars.
While the new generation of Star Wars films rests in different hands, George Lucas will always be celebrated as the creator of Star Wars, and we wish him all the best!
Happy Birthday George Lucas!