Harley Quinn Mug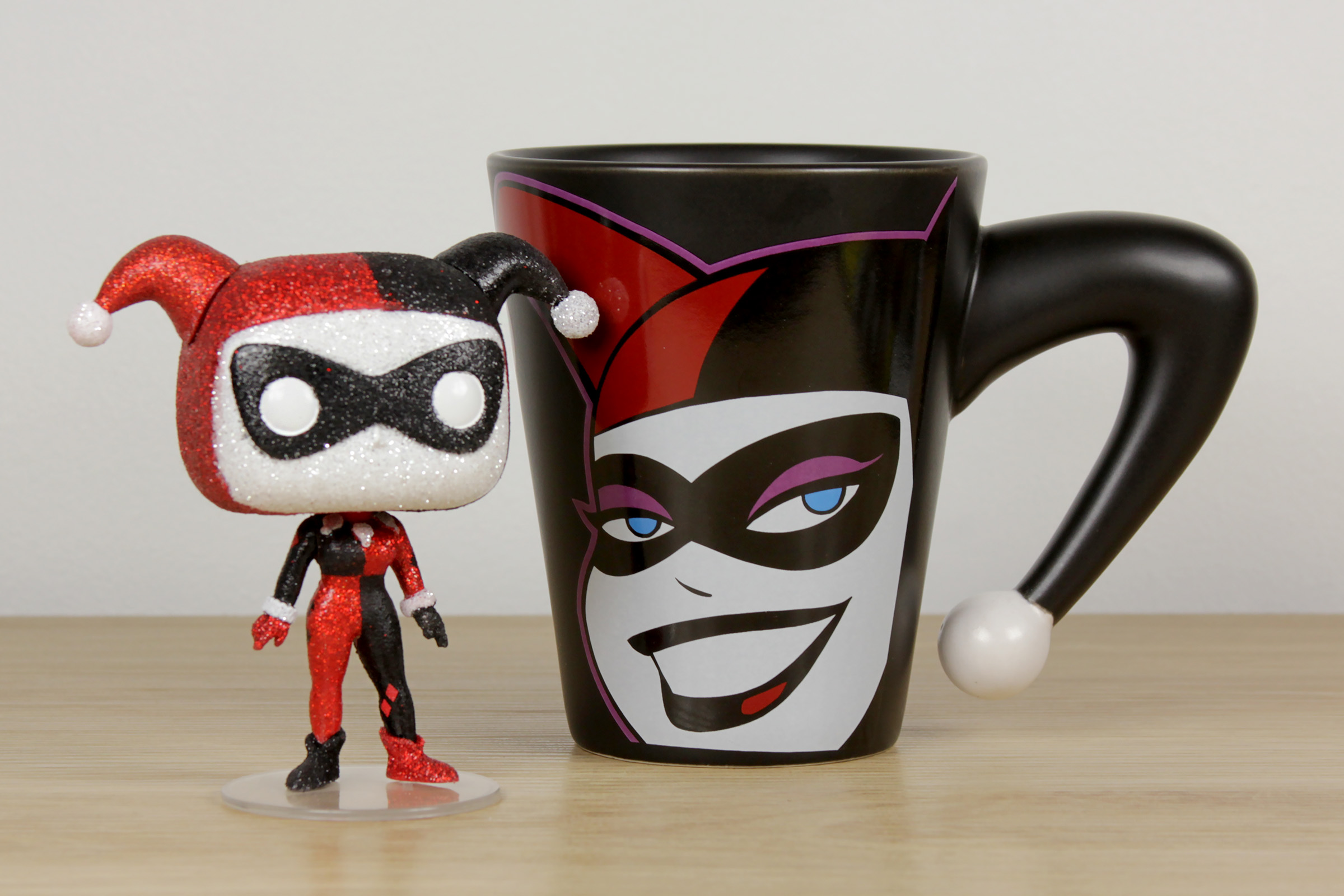 There are just some objects that stick in your memory. Many years ago, when I was working on my classic Harley Quinn costume, I got fully immersed in the fandom, and searching as much Harley Quinn content as I could find – which was mostly from fans back then.
A Harley Quinn fan website had a round-up of all the licensed merchandise available – and back then, there wasn't much. It was all from the animated series, as this was before Margot Robbie brought Harley to life on the big screen, and Harley Quinn merchandising really took off. Back then it was hard to find Harley merch, so it meant hunting and hoping that rare piece you wanted would show up on ebay someday.
I've collected some of my favourite Harley Quinn items over the years, but there was one item from that fan website that really stuck in my mind – a mug. Now, to most people, a mug isn't something to get too excited about, but as I don't drink coffee or tea, any mug I buy gets put on display as a collectible.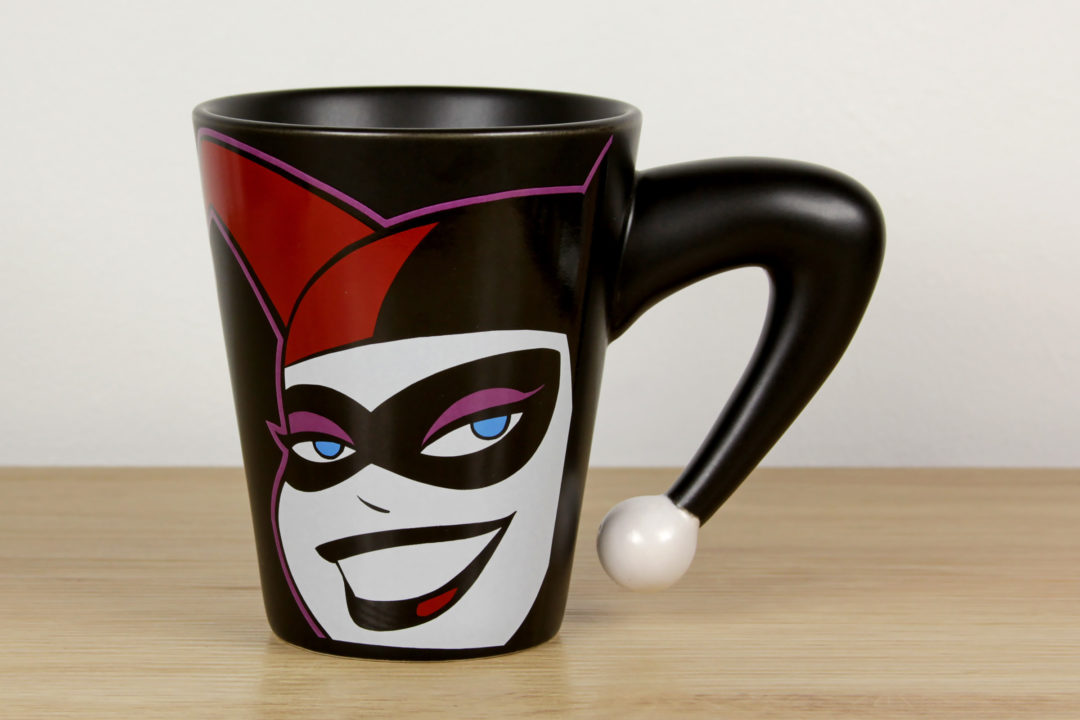 The classic animated series artwork, the sculpted handle – it was so pretty and fun. But, being released twenty years ago, I had pretty much given up hope that I would ever find one in good condition on the secondary market. Then one day, I had a random impulse to search Harley Quinn merch on our local NZ online marketplace Trademe – and boom! There she was. Pristine – and with a cheap buy now option – so 'buy now' I did.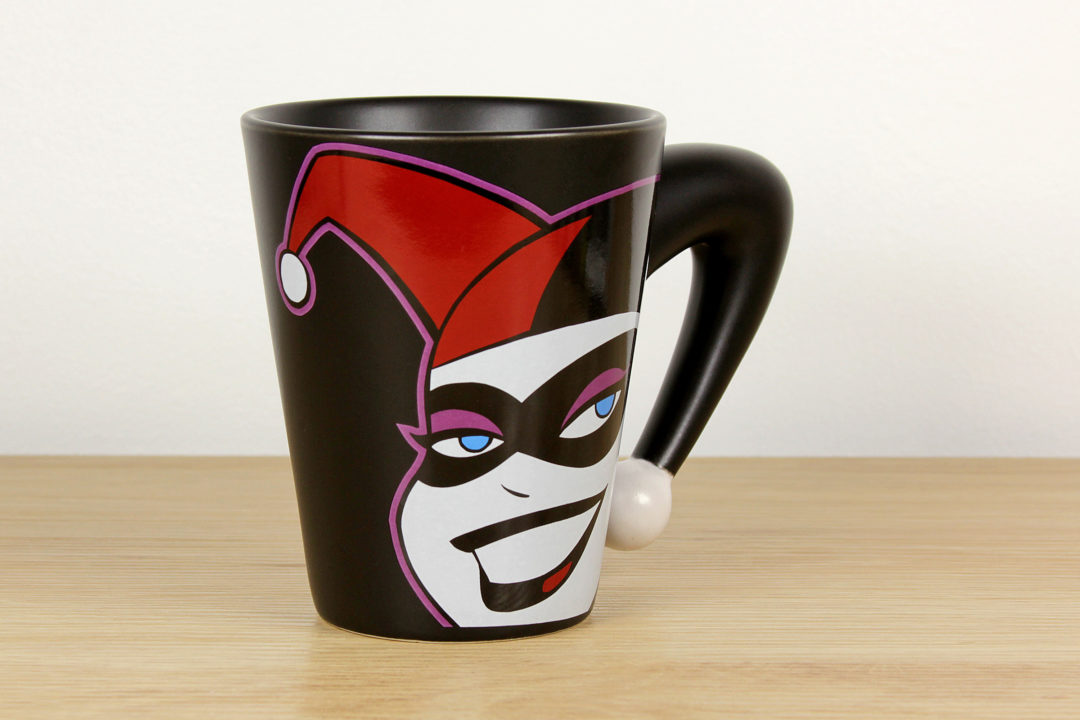 After all these years, I can't believe I found this mug locally, and for a great price! Perhaps an odd item to get so excited about, compared to some of the amazing Harley Quinn statues and figures that are available now, but this is a vintage piece from Harley's early years, and that feels so special to me. I smile every time I see her sitting on my shelf.