Harley Quinn 'The Suicide Squad' Costume Analysis (DC FanDome)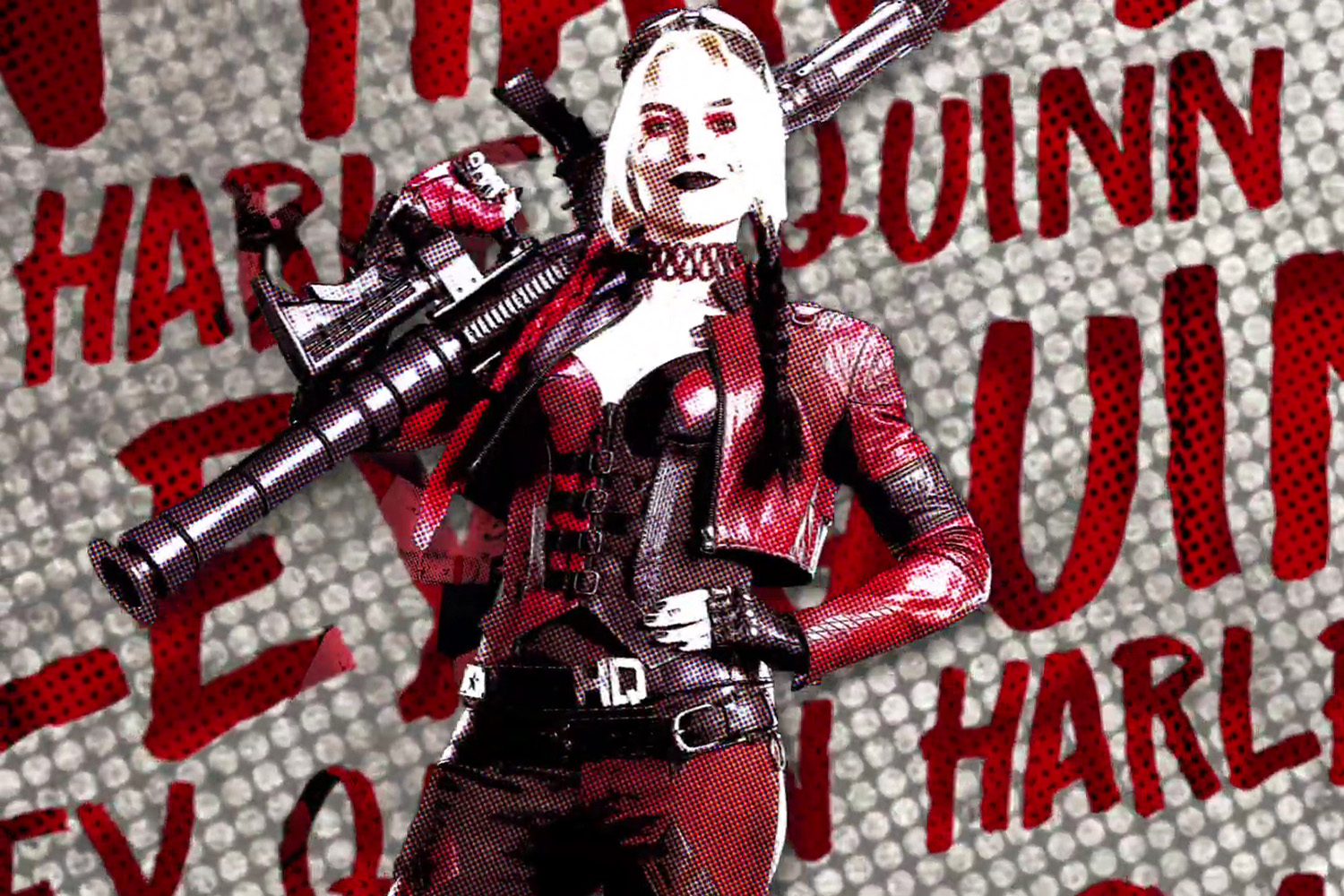 As a Harley Quinn fan, I have been eagerly awaiting any news and updates regarding her next cinematic appearance – The Suicide Squad. As the San Diego Comic Con 2020 event was cancelled, I was so happy when DC Comics announced their own virtual fan event 'DC FanDome' to celebrate upcoming releases of films, television, games, and more – including The Suicide Squad film from director James Gunn.
I have yet to be able to travel across the globe to attend SDCC in person, so I loved the idea of being to 'attend' a panel online. The excitement of brand new announcements, reveals, and sneak peaks, all at the same time as fellow fans, but in the comfort of my own home.
I set my alarm, and got up in the very early morning (or middle of the night, depending on your point of view) to make sure I didn't miss the first screening of The Suicide Squad panel – and I'm so very glad I did! Not only did we get a 'roll call' video of the main actors and the comic characters they will be playing, but a behind the scenes video too!
Harley Quinn – The Suicide Squad Roll Call (DC FanDome)
First up, the roll call video. Of course we already knew that Margot Robbie would be returning as Harley Quinn in The Suicide Squad, but this video gives us the first look at her main costume for the film, and….
….Harley Quinn is finally back in a full red and black outfit! I actually squealed out loud when watching this reveal, I was just so excited! The roll call also features artwork of Harley in outfit that resembles her modern Suicide Squad comic book outfits with shorts, crop top, and jacket.
This really feels like a 'real world' take on her classic animated series bodysuit. A red and black leather outfit befitting an action movie with stunts and explosions. It has so many elements inspired by her original animated style costume – diamond patterns on the pants and sleeves, her hair in red and black braids as a nod to her jester-style hood, and even a modern necklace to reference her original ruffled wrist cuffs!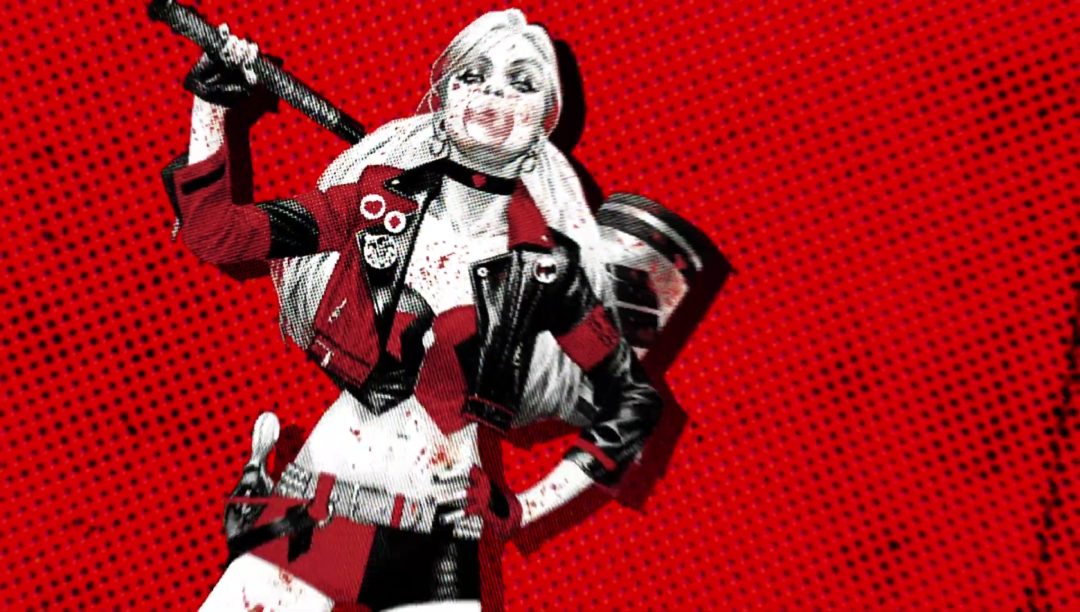 Of course I do love her other cinematic outfits from Suicide Squad and Birds Of Prey, but there's just something so iconic about Harley's classic red and black look. That costume is so sentimental to me, as I made my own version many years ago, and I can't help but feel that Harley belongs in red and black.
Check out the full The Suicide Squad roll call video –
Harley Quinn – The Suicide Squad Behind-the-Scenes (DC FanDome)
Harley fans may be aware of a few paparazzi set photos that leaked a few months ago, showing Margot Robbie filming as Harley Quinn in a red dress. We now have our first official look at this outfit, and it looks like Harley wears it for quite a few action sequences!
We also get to see Harley Quinn in her new leather outfit revealed earlier in the roll call video, with some great behind the scenes shots of some explosive action sequences! The footage has so many fast segments, a lot of them are 'blink and you'll miss it' so of course I had to go through all of Harley's clips frame by frame – check out all these fantastic shots!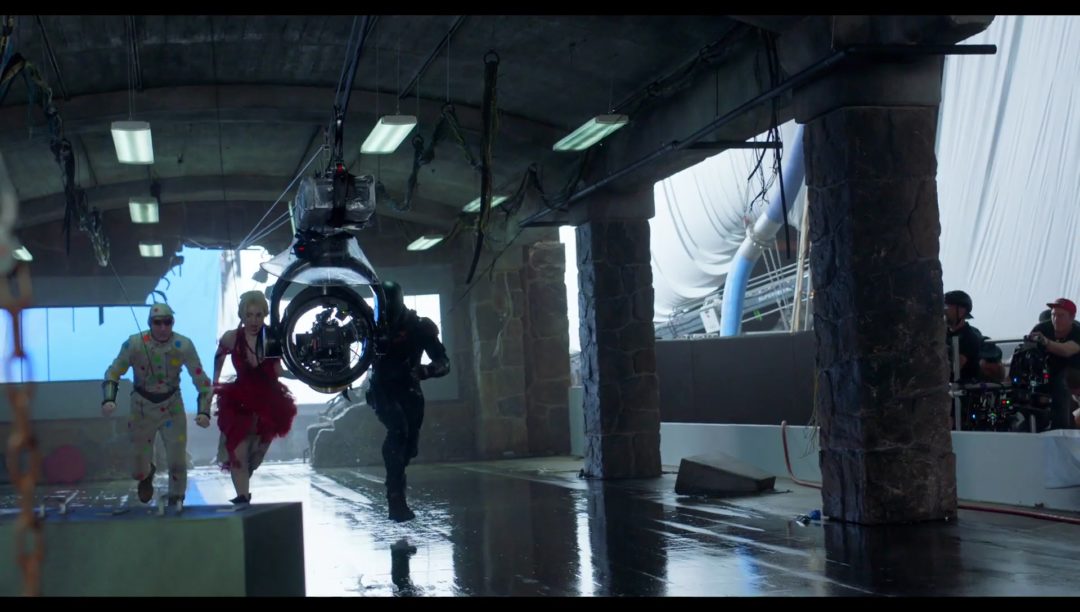 This film looks amazing, and I can't wait to see it! I really enjoyed the Marvel Guardians Of The Galaxy films, so I am excited to see director James Gunn take on the DC Comics universe too. Not to mention all the new Harley Quinn merchandise to look forward to as well! I was excited for this film already, and this teaser footage has only added to my anticipation, the release date of 2021 can't come soon enough.
Check out the behind the scenes footage from The Suicide Squad –
Photos and video sourced from and belong to Warner Brothers/DC Comics.