Personalised Coca Cola Cans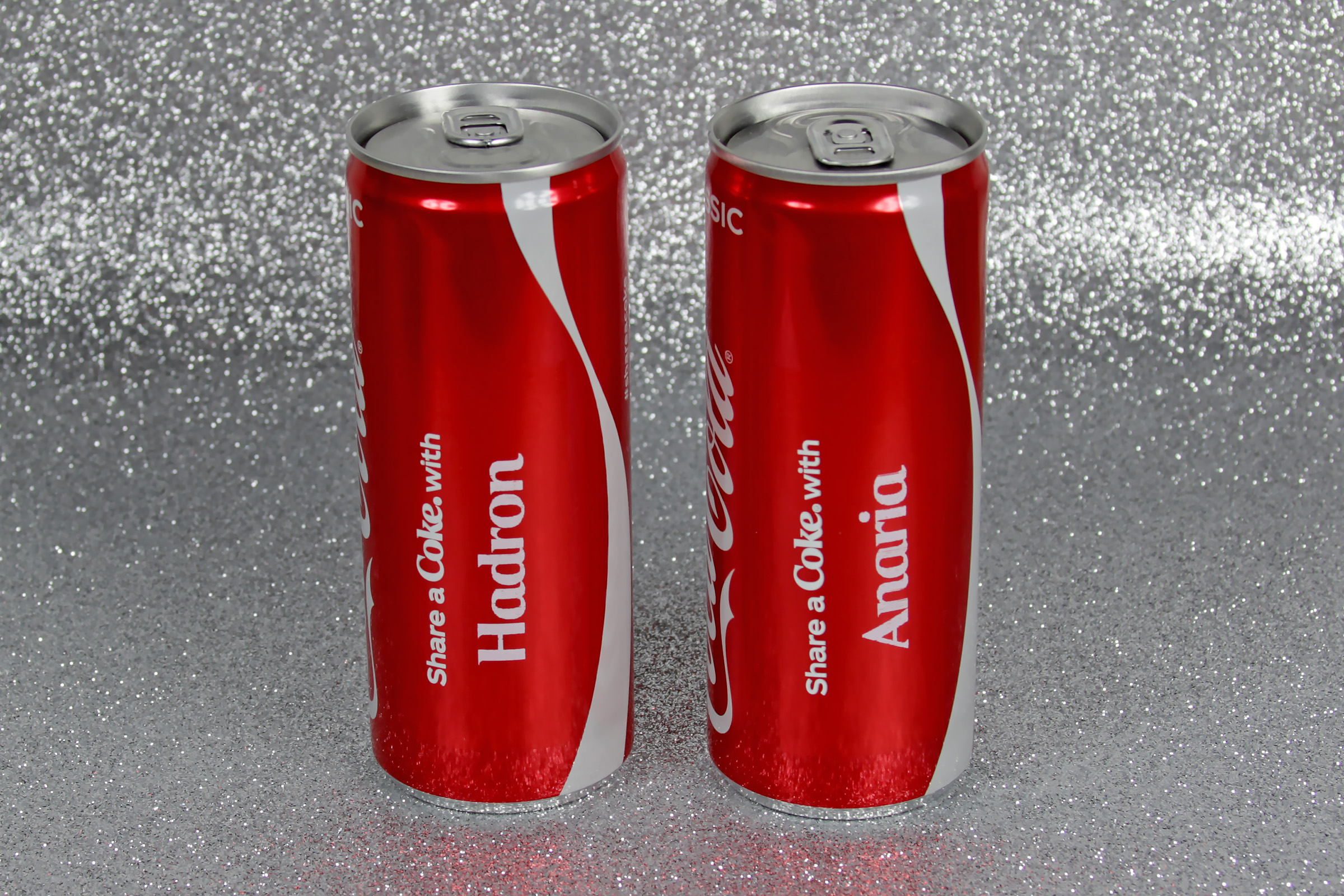 At first glance, these personalised Coca Cola cans don't look like they're Star Wars-themed, or even particularly geeky, but a serendipitous opportunity arose over the weekend where we were able to grab these complimentary promotional collectibles, and we opted to have them made up with our Star Wars: The Old Republic gamer pseudonyms (Hadron and Anaria are the names of our primary Republic-aligned characters in SWTOR, and Anaria is the online nickname Kristy has gone by forever, particularly in Star Wars related forums/websites).
We were out on the weekend, mainly checking local stores to report on new Star Wars product for www.SWNZ.co.nz, and the entrance-way to the Albany shopping mall had a giant automated vending machine that was dispensing two free cans with your choice of name/text per person! The set up was incredibly efficient, with 4 queues of people quickly moving through to enter their details into touch-pad control panels, and receiving their unique collectible Coke cans moments later. And thus, our online Star Wars personae are now represented in these interesting, albeit very Earthly, shiny red mementos.