Rest in Peace Gerald Home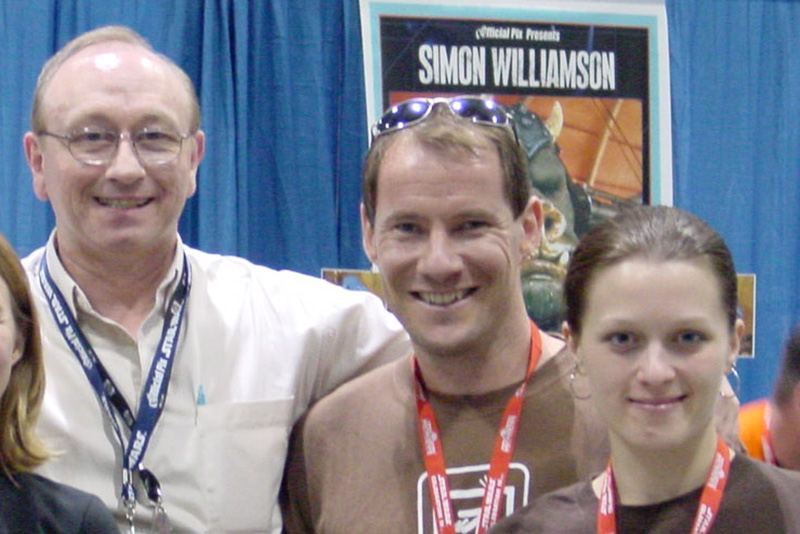 We were very sad to hear of the passing of Return of the Jedi actor Gerald Home. Gerald was a long-time friend, back from when we ran his earliest interviews about his Star Wars roles on the SWNZ website, and I worked with him to build up his official website. We were lucky to have met him many times, including in person in his home city of London, and at conventions in the US, and always enjoyed his long and detailed emails and phone calls.
Gerald was born in Belfast Ireland, and initially worked as a teacher in Australia before moving to London to study drama. Gerald has a long list of drama credits to his name, including theatre and mime performances, puppeteering (Gerald was one of the operators of Audrey II, the man-eating plant in Little Shop of Horrors), TV commercials and shows, and movies. I worked with Gerald to archive a lot of photos and details from his acting career on his official website.
I first crossed paths with Gerald in late 2003/early 2004 when he contacted me through the SWNZ website, with some fun call sheets and scripts from his involvement in Return of the Jedi that he wanted help documenting and sharing. After a many emails and a couple of long phone calls, we put together a series of three interview articles on SWNZ that dive into some interesting background trivia that really serve to capture the atmosphere and detail of his days filming back in February of 1982.
Following on from that, we worked together to craft an online presence in the form of a straightforward website (GeraldHome.com) so that Gerald could document his acting career and, as he put it, his "travels in the Star Wars Universe".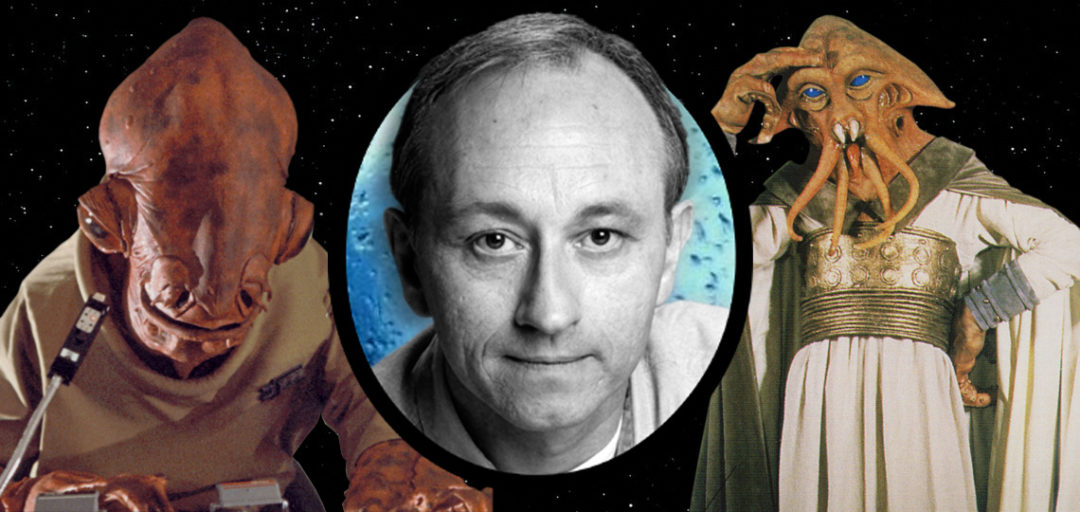 In 2005, Kristy and I caught up with Gerald at Star Wars Celebration III in Indianapolis, where he introduced us to many of the other Star Wars celebrity guests that were in attendance. When we were having breakfast with Gerald on the morning of one of the event days we were even additionally joined by Ian Liston, who played Wes Janson (Wedge Antilles' snowspeeder gunner), as both Gerald and Ian were staying in the same hotel as us. The following year Kristy and I travelled to Europe, and while we were in London Gerald took us out to dinner and showed us around some local attractions. Kristy and I happened to get engaged on that trip, and when Gerald heard the news he contributed the "something blue" that Kristy wore at our wedding. In 2007 we shared more time with Gerald at Celebration IV in Los Angeles. One of our most prized collectibles came from that event, when Gerald gave to us a convention program that he had had signed by almost every one of the other Star Wars celebrities in attendance.
Gerald was much loved amongst the Star Wars fan community, on account of his enthusiastic involvement and willingness to participate in events, share stories, and take on roles supporting many fan groups around the world. Whatever event he attended, or fan group he interacted with, he was very generous with his time and tended to make fast friendships with the people he met. He will be missed by many.